The First Ever Clash Royale World Championship was held in London on 3rd December, 2017.
"SergioRamos" from Mexico emerged victorious at the 2017 Clash Royale Crown Championship World Finals, earning $150,000 for his first-place finish. This is the highest prize money ever given out in Mobile esports history.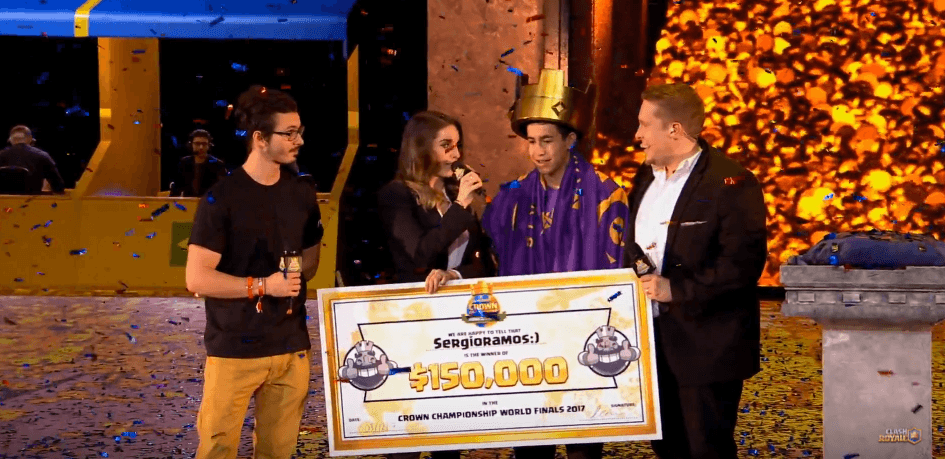 With a 2-1 series advantage in the Best-of-Five Grand Finals against "MusicMaster",  SergioRamos held a commanding lead in the fourth game, and the rest as they say was history!
In case you missed watching it live, you can catch all the action from the Clash Royale World Championship 2017 here.
This is an incredible accomplishment for SergioRamos and we at Bluestacks, would like to join the Clash Royale Community in congratulating him on the win!
If this hasn't got you excited about Clash Royale, we don't know what will! Time to start practising for the next World Championship, who knows, you could be next!