News
League of Legends: Wild Rift Entering Regional Closed Beta Test in September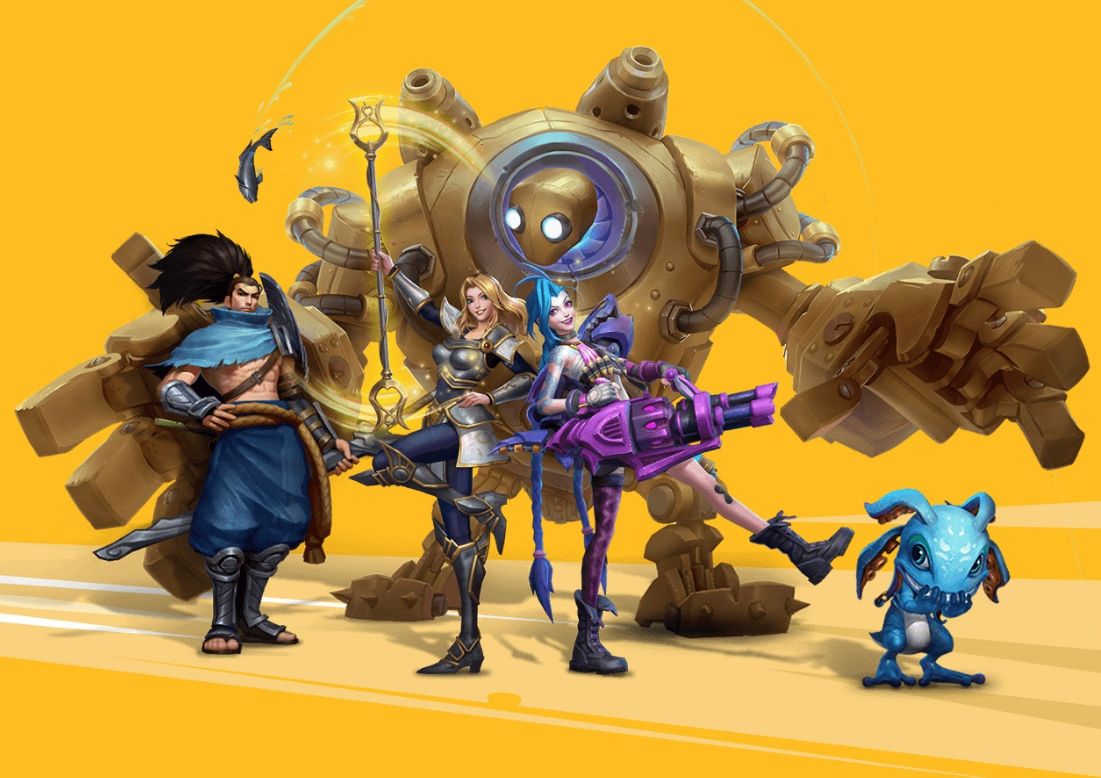 League of Legends: Wild Rift development is progressing steadily as the long-awaited mobile MOBA is making its way to another closed beta test. This time around, it's going to be a regional test involving a larger group of players than the previous alpha, but limited to Indonesia, Philippines, Singapore, Thailand, and Malaysia, starting this September 16. The test will involve primarily randomly-selected Android users, and a very small group of iOS players. If you're in the latter, you can head on over to Wild Rift's website and sign up to get a chance to participate in the CBT. If you like Wild Rift, then you'll these other games.
What to Expect in the Upcoming Regional Closed Beta
Earlier in June, the team at Riot held a closed alpha test where a few thousand players managed to access and try out several of the game's features. The intent back then was to test the game's core systems, including leveling, progression, and gameplay, as well as to stress-test its infrastructure and network stability under load. The test was a resounding success, with players expressing enjoyment and with the devs getting tons of feedback on how to further refine and polish their game.
It's important to note that, if you took part in the alpha, and you're in any of the regions mentioned above, you will automatically get access to the regional closed beta test, as long as you use the same Google Play account.
This time around, however, the team is looking to involve more players in the upcoming beta test out several new features including ranked, which has many differences from its PC counterpart, specifically in how players are classified and how they can climb through the rankings. Another aspect they're testing is unlockables and monetization, including the systems for obtaining new champions and other features, whether via gameplay or in-app purchases. Ultimately, the idea is to make Wild Rift as f2p-friendly as possible, so that everyone can enjoy everything the game has to offer, without having to invest money.
Players who participate in the regional closed beta will encounter a whole host of gameplay additions, including tweaks to the UI, improvements to the camera, especially when using certain skills that require precision, and upgrades to the UX, making it easier to click on the smaller elements in the screen and improving targeting, in general.
Take a look at the latest dev diary video from the League of Legends: Wild Rift team to check out everything else that's going to be in this CBT:
The team's goal with Wild Rift is to create a version of League of Legends for phones that is familiar to veterans of the PC game, but easy to get into for newcomers to the game, or even to the genre itself. These tests are going to be more ambitious than the previous alpha, with new features, systems, and other interesting features in place. When it comes to Wild Rift, this is as close to the final product as we've ever been.
Hopefully, they will roll out these tests to more regions in future tests very soon. But until then, let us know what you think of Wild Rift so far. Do you think the game is going to live up to the hype? Leave us your thoughts in the comments below!