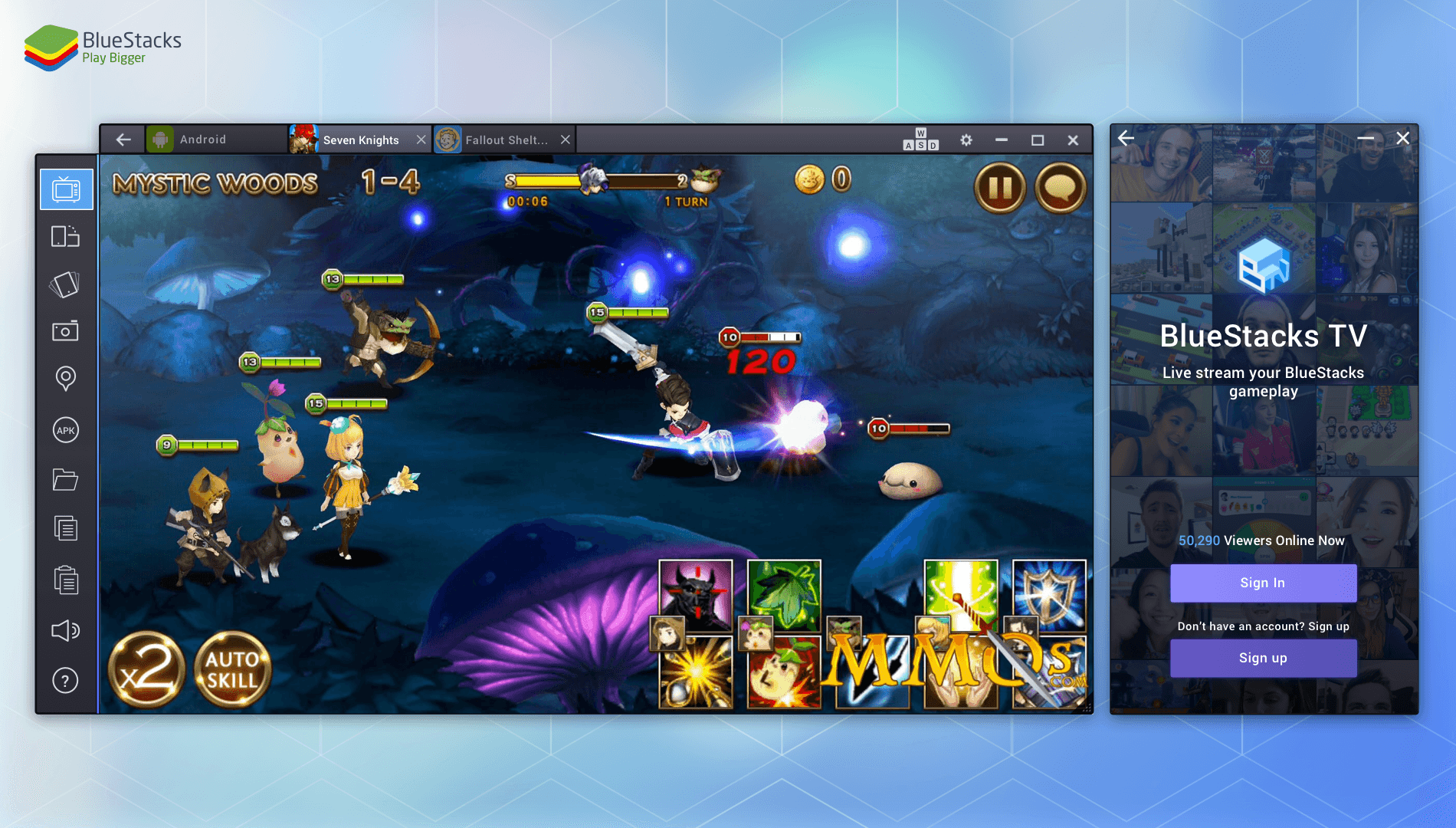 Live streams are becoming a staple in our lives, allowing us to connect in real time across the globe. We noticed that many of you already stream your BlueStacks gameplay to Twitch. Streaming has always been incredibly difficult and painful to set up, especially for mobile games. We have simplified this set-up down to one click, so you can easily make your streaming debut to your friends, family, and millions of Twitch viewers.
Easy streaming is only one of the newest additions in our latest feature. Say hello to BlueStacks TV! In addition to streaming, we've collaborated with Twitch to bring you the best live streams that you can watch in one of BlueStacks tabs (which we added recently).
Let's walk through some of the most exciting features.
Play & Watch
We added a BlueStacks TV window to App Player, and inside we've curated live streams based on what we think you specifically would be interested in. Don't waste time searching for a stream when you could already be watching one!

One Click Streaming
We've cut away all the special equipment, software, and hassle to bring you the easiest streaming experience. Once you're live, you can easily keep track of your viewers and interact with them in your Twitch chat. Don't forget to use headphones!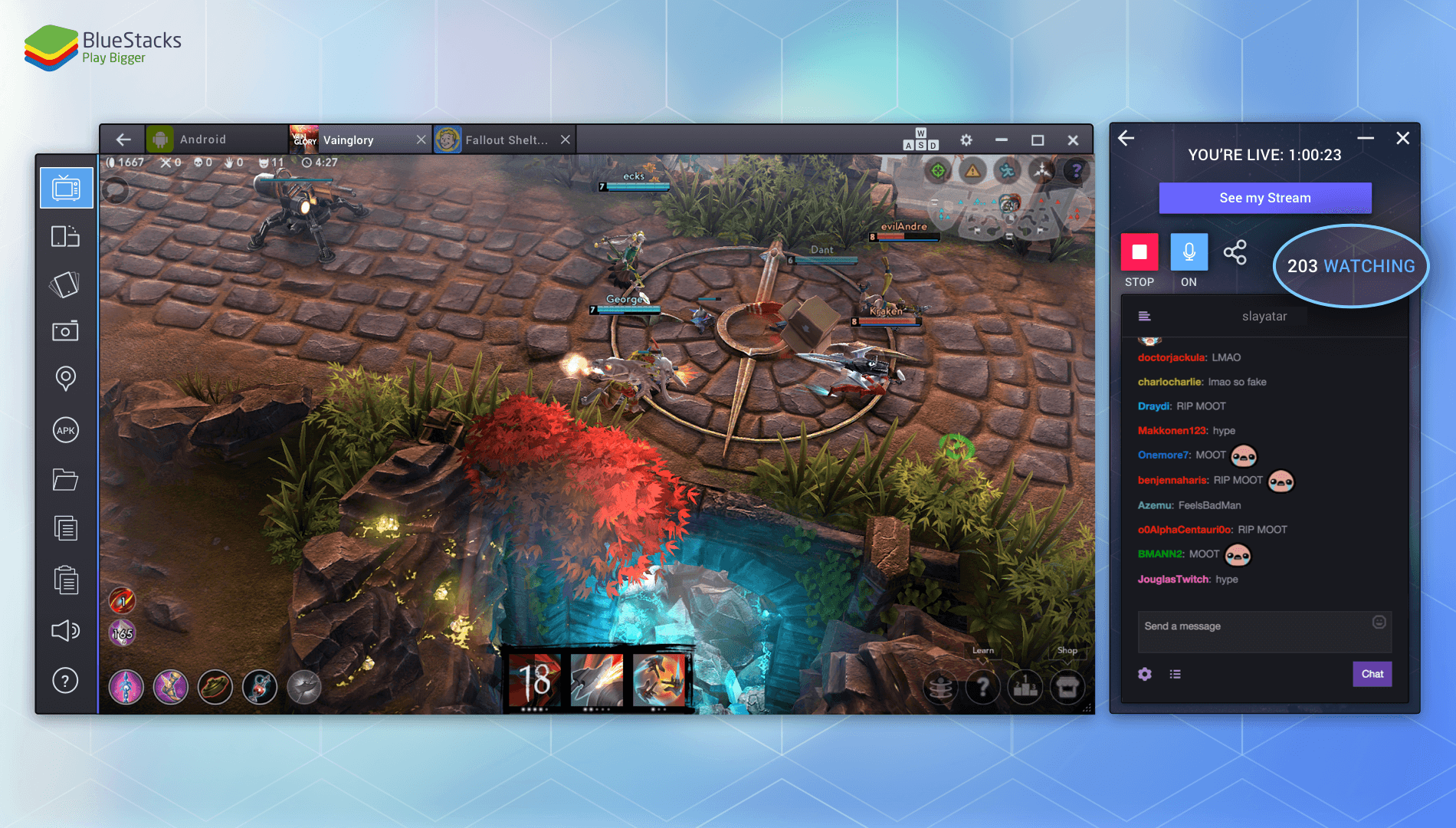 Make Your Own Stage
Watching a game is always more fun with friends. We added real time Twitch chat to all live streams so you can join in on the conversation. Share your live stream quickly to Facebook and Twitter. Add #BlueStacksTV so that we can feature your stream on our social media.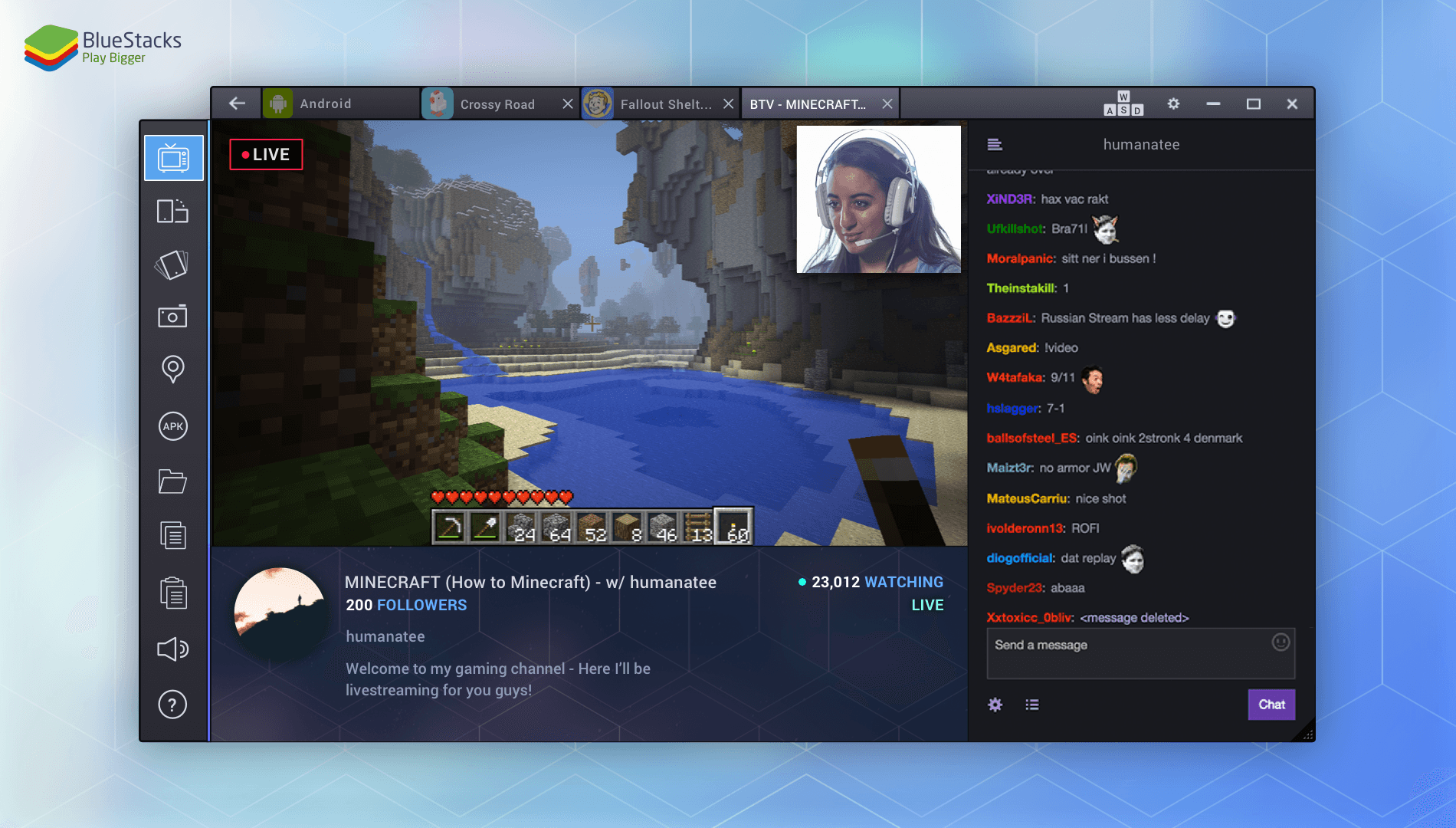 We can't wait to see how you use BlueStacks TV and make it your own! We'll be watching so we can improve your experience as fast as possible.