The link you clicked on App Player will take you to an external link

Landlord GO-Biznesowa Gra GPS
Simulation | Reality Games LTD
Graj na PC z BlueStacks – Platforma gamingowa Android, która uzyskała zaufanie ponad 500 milionów graczy!
Strona zmodyfikowana w dniu: 3 czerwca 2020
Play LANDLORD GO Business Simulator Games - Investing on PC
Do you wish to be buying real estate risk board invest game? Today is your opportunity to become a management game, simulation games, and stock market game master by selling real estate game to earn millions and become tenants venture capitalist! Ensure you sell high cashflow. Enhance the value of your properties with stock market game.
The realm of real estate, property owner and landlord. Biggerpockets. The greatest stock market game. You strive for a retirement as you set out on your money-making venture. Begin buying houses with management games, rent them your business, and resell them, the best brokers to convert mega-profit to become a venture capitalist.
Landlord Go is an investing game, finance game, cashflow game, the game of life, and investor games. That's an ad cap tycoon games. Great simulation games to play with friends online since it is a deal machine. Beautifully designed trading games invest game that enables you to dip into real estate games and the business world. This stock market game brings you to the business world. It's free and easy to use trading games for novices and intermediate beginners!
Landlord Go is a real estate game trading games, bringing you into big business.
Make the best manager games property deals to earn big money, and become one of the wealthiest sim companies in the world! Let's rento!
This simulation games rich game leads you into the world, feel domination venture capitalist life and be one of the wealthiest investors. Buy and sell business games and experience a modern venture capitalist life.
Landlord Go is a business empire finance game that is a giant board game, allowing you to become the most influential in the realm of rich games. Landlord Go is the emerging cashflow game on the market of millions of game manager trying to reach the ultimate business world domination! Start rento! Try it out for biggerpockets. It's great games to play with friends online. Get some use of idle money!
This investing games, company games and finance game is ideal for people who wish to flourish on the hours-long cashflow game and relish bundling up the cash and properties of other players. You can easily invest, buy, sell, and exchange real estate in a monoply world based on business properties in this the game of life! Get rento a deal machine!
Landlord Go - Get Idle Money with Your Real Estate Monoply Business in the Game of Life!
Invest in real-life business by checking your position and place bids later in banks and other lands in this investing game. Get GPS money!
Get your money manager family and friend playing as well. Generate more cash flow manager games than your enemy landlords.
Trading requires a meticulous and strategic business strategy.
Handle and exchange your cash flow money. Get idle money!
You can also sell them for a price to receive a game manager benefit in these tenants management games. Time to GPS. It's like robinhood invest buy trade.
Become wealthy best brokers and receive idle cash every time someone checks in at your sim companies property! GPS time.
Begin your world domination with money in your bank account with these tycoon games management games!
Utilize your investing games cashflow skills to create the most significant portfolio. Capitalize in real-life properties to establish your kingdom!
Surmount the real estate market and become the largest venture capitalists and board kings in the world! Deal with your cash flow in this invest game and management risk business games! Robinhood invest buy trade.
Bring your skills to the max in this real estate risk board game in which you organize your monoply real estate company in the battle to become the strongest and richest best brokers in the company games investing games! It's like robinhood tenants invest buy trade.
Are you prepared to become an investor in business games? Let's play these tycoon games!
This is a great sim companies company games to play with friends online. We need your biggerpockets.
Zagraj w Landlord GO-Biznesowa Gra GPS na PC. To takie proste.
Pobierz i zainstaluj BlueStacks na PC

Zakończ pomyślnie ustawienie Google, aby otrzymać dostęp do sklepu Play, albo zrób to później.

Wyszukaj Landlord GO-Biznesowa Gra GPS w pasku wyszukiwania w prawym górnym rogu.

Kliknij, aby zainstalować Landlord GO-Biznesowa Gra GPS z wyników wyszukiwania

Ukończ pomyślnie rejestrację Google (jeśli krok 2 został pominięty) aby zainstalować Landlord GO-Biznesowa Gra GPS

Klinij w ikonę Landlord GO-Biznesowa Gra GPS na ekranie startowym, aby zacząć grę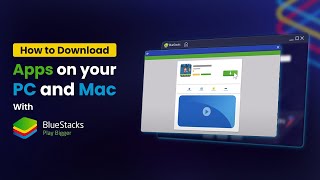 Niestety, BlueStacks jest tylko dla PC lub Mac