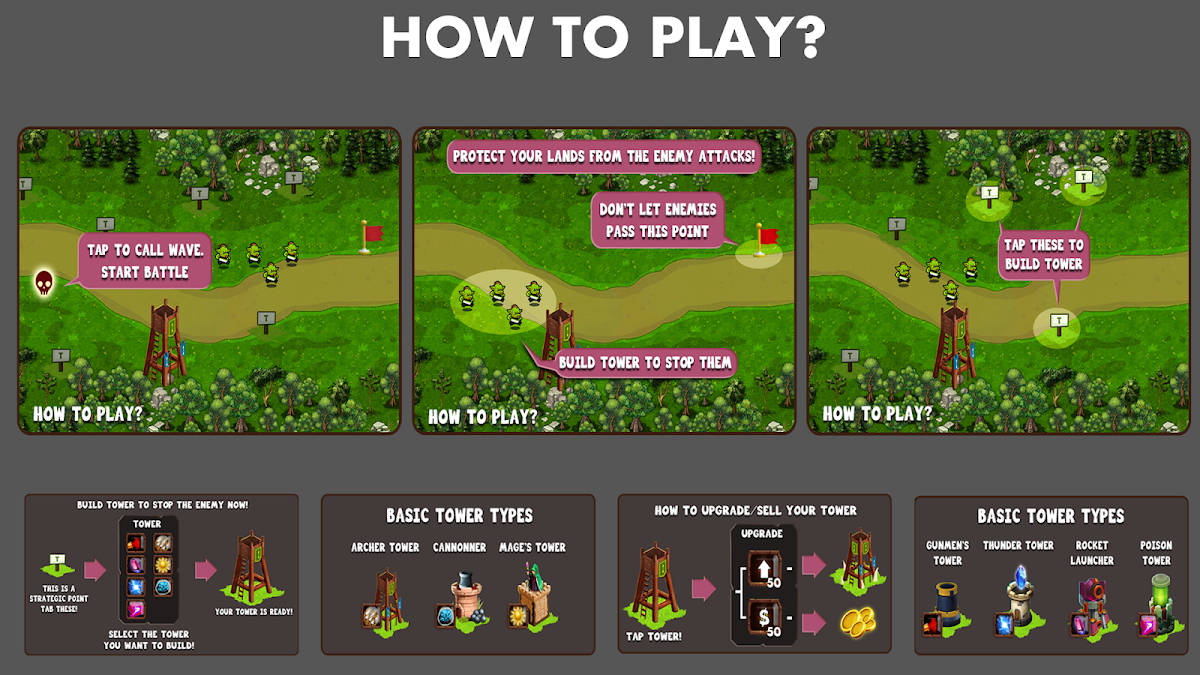 Ravas Tower Defence
Juega en PC con BlueStacks: la plataforma de juegos Android, en la que confían más de 500 millones de jugadores.
Página modificada el: 17 de diciembre de 2020
Características del juego
Strategy genre Ravas Tower Defence. In the game you will fight against many types of enemy where you will have to plan ahead since there are many different ways the enemy can come in on the map and try to break your defense. There's creatures and golems and other armies of monsters you may unleash the power of your spells and towers to stop them from destroying the border of your kingdom. Win the war using different strategies by placing towers in different locations where it suits the best tactic to win the game with 3 stars. Keep in mind that towers are not the toys they are there to defend your kingdom.

Ravas tower allows you to purchase the powers of spells and upgrade your in game towers with in game currency. You will travel through the adventure of different biomes and map and beautiful map build in a very precise way to engage you in the battle. When the game begins the level will be easy to win but as you go on it only gets harder and harder so think before you act in the game is very important to get you the victory.

There's Normal/Hard/Insane mode to keep you engaged in the game so you can test your tactical skills in the process of victory

Game Features:


Towers for Offence - The game has lots of options of offence to choose from. Each tower has different capabilities and powers to kill the evil enemies.

Different Biomes - As the game progresses, the environment changes from dense lush green forest to red hot molten lava. Feel the epic designs along with addictive gameplay.

Profound Powerups - Intensify your gameplay with notorious power ups available to players to send mighty evil minions to hell. Just make sure to use them wisely though !!
Juega Ravas Tower Defence en la PC. Es fácil comenzar.
Descargue e instale BlueStacks en su PC

Complete el inicio de sesión de Google para acceder a Play Store, o hágalo más tarde

Busque Ravas Tower Defence en la barra de búsqueda en la esquina superior derecha

Haga clic para instalar Ravas Tower Defence desde los resultados de búsqueda

Complete el inicio de sesión de Google (si omitió el paso 2) para instalar Ravas Tower Defence

Haz clic en el ícono Ravas Tower Defence en la pantalla de inicio para comenzar a jugar