The link you clicked on App Player will take you to an external link

FacePlay - AI Art Generator
Video Players & Editors | INNOVATIONAL TECHNOLOGIES LIMITED
เล่นบน PC ผ่าน BlueStacks - Android Gaming Platform ที่ได้รับความไว้วางใจจากเกมเมอร์ 500 ล้านคนทั่วโลก
Page Modified on: 7 ม.ค. 2566
Run FacePlay - AI Art Generator on PC
FacePlay – AI Art Generator is a video players & editors app developed by INNOVATIONAL TECHNOLOGIES LIMITED. BlueStacks app player is the best platform to use this Android app on your PC or Mac for your everyday needs.


FacePlay is an AI-powered art generator that, with a single mouse click, transports you straight into the flat anime world of your dreams. Artificial intelligence will enable the rapid creation of digital works of art.


Choose from a broad variety of art styles in FacePlay, including pure mixed, seductive cat, cyberpunk, sports boy style, as well as a large selection of cartoon art styles, such as devil, anime, romantic couple, and so on. Let us give you a tour of the ACG universe!


Looking to bring Fido or Fluffy with you to the land of Anime? Your pet may assume a human or cartoon persona on FacePlay. Come drop in and draw a portrait of your pet with them!


Just submit a photo, and AI will help you make your own cartoon photo in an anime, sports, pure, seductive cat, cyberpunk, kind, or demon style.


You may use double comic SE to create a stunning anime photo of yourself or your pet to use as your avatar or phone background, but you can also test it with a friend or significant other.
เล่น FacePlay - AI Art Generator บน PC ได้ง่ายกว่า
ดาวน์โหลดและติดตั้ง BlueStacks บน PC ของคุณ

ลงชื่อเข้าใช้แอคเคาท์ Google เพื่อเข้าสู่ Play Store หรือทำในภายหลัง

ค้นหา FacePlay - AI Art Generator ในช่องค้นหาด้านขวาบนของโปรแกรม

คลิกเพื่อติดตั้ง FacePlay - AI Art Generator จากผลการค้นหา

ลงชื่อเข้าใช้บัญชี Google Account (หากยังไม่ได้ทำในขั้นที่ 2) เพื่อติดตั้ง FacePlay - AI Art Generator

คลิกที่ไอคอน FacePlay - AI Art Generator ในหน้าจอเพื่อเริ่มเล่น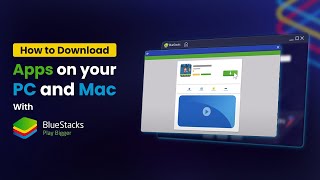 ขออภัย BlueStacks เป็นเพียงสำหรับ PC หรือ Mac