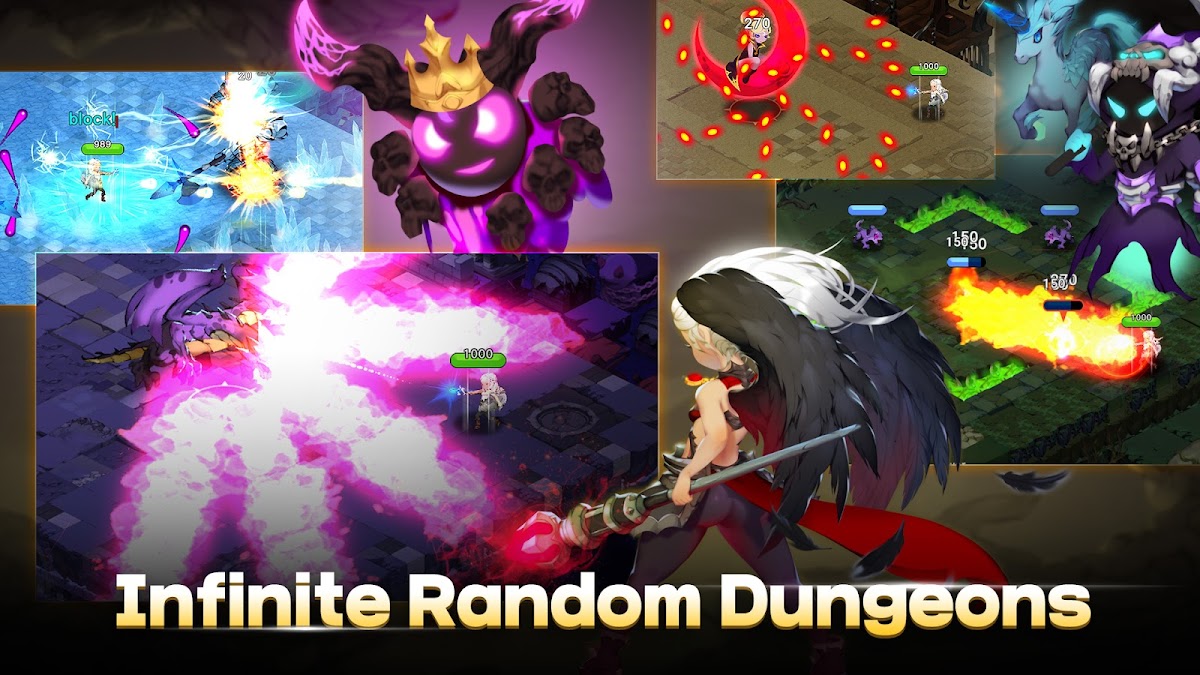 Angel Saga: Roguelike Action Shooter
Gioca su PC con BlueStacks: la piattaforma di gioco Android, considerata affidabile da oltre 500 milioni di giocatori.
Ultimo Aggiornamento 8 dicembre 2020
Caratteristiche del gioco
Experience the great-escape action adventure of Miel, an angel who was summoned to the underworld, Angel Saga!
The fate of an angel rests in your hands!

Avoid all kinds of enemy attacks with simple one-handed controls.
Use different attack skills to defeat huge bosses.
Become a legend by your own hand.

Enjoy roguelike action and rise up to the highest level in just 30 minutes.
60 different skills for unlimited combinations that always keep the action fresh and fun.
With new stages and monsters every run, you'll never get bored.
Dozens of bosses with different attack patterns await your challenge.

It's time to put down the bow! Equip new gear and a wield a powerful magic wand.
All legendary gear in the game can be crafted with enough time and effort.
When your character fails, you have to start from the beginning, but your equipment is saved.
Don't be afraid of restart, and keep fighting against your enemies!

Welcome to an exciting world of angels, magic, dungeons, treasure, and more!

Key Features:
• Simple controls that anyone can learn
• Unlimited combinations of randomized special skills
• Gorgeous battles with dynamic, full-screen magic effects
• Choose your own path through randomly generated stages
• Lots of huge bosses with unique attack patterns
• Character customization with various equipment combinations
Gioca Angel Saga: Roguelike Action Shooter su PC. È facile iniziare.
Scarica e installa BlueStacks sul tuo PC

Completa l'accesso a Google per accedere al Play Store o eseguilo in un secondo momento

Cerca Angel Saga: Roguelike Action Shooter nella barra di ricerca nell'angolo in alto a destra

Fai clic per installare Angel Saga: Roguelike Action Shooter dai risultati della ricerca

Completa l'accesso a Google (se hai saltato il passaggio 2) per installare Angel Saga: Roguelike Action Shooter

Fai clic sull'icona Angel Saga: Roguelike Action Shooter nella schermata principale per iniziare a giocare