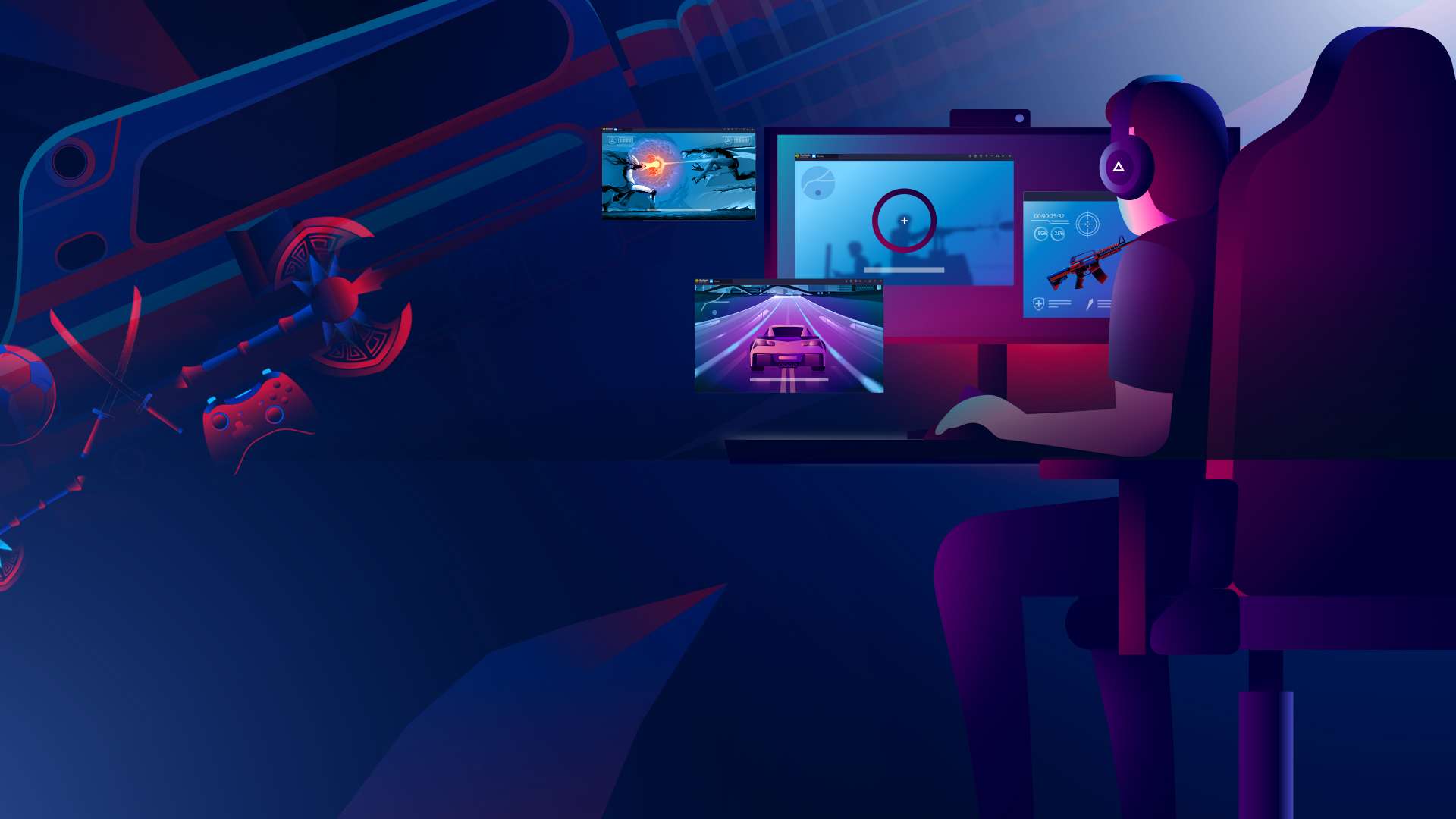 Remi Rummy
Mainkan di PC dengan BlueStacks – platform Game-Game Android, dipercaya oleh lebih dari 500 juta gamer.
Halaman Dimodifikasi Aktif: 11 Januari 2020
Fitur-Fitur Game
Remi - Rummy is a kind of Rummy, this is the famous game like poker in USA, but they use more card (7 cards in this version).

Let talk about game play of Remi:
- A four-person game, though it can also be played with two or three person, but in this game we only provide four-person vesion.
- Each player receives a 7-card hand from a standard 52-card deck. Each card has point,
+ 5 point: 2, 3, 4, 5, 6, 7, 8, 9, 10
+ 10 point: Jack, Queen, King.
+ 15 point: Ace.
- We can make group of remi card game in many way, we have many type of is:
+ Straight: in sequence (> 3-card) and same suit. Ex: 7 8 9, 10 J Q K.
+ Set: that is triple or four of a kind.
- When you just got recive card from dealer, if you have 7-card can be Set + Straight and no one left. We call 34 ranking. You will win directly.
- Normally, when deal card done, in turn you can remove 1-card and get 1-card from the deck, try best to complete all card is in set.
- When run out card in deck, and no one complete all card in Set + Straight, we calculation the point, specially last one you get can make Set + Straight we will x10 point. (just calculation point in Set + Straight).
- Who win is the best point, and others is loser.
- Each point = chip.

Let I explain about game play:
- When deal card done, you should sort card in 2 group Set + Straight and not Set + Straight.
- When your turn come, you get one in deck and you will remove one card in hand (not in Set + Straight).
- So let remove card that have less point.

Features of Remi - Rummy Indonesia :
- Every day when open Remi you will game 100 chip reward, it free and easy to achived.
- Save the last Remi, if you quit while not done a game yet, no problem it auto save, come back and re-play.
- Statictis: we give you records your result, how many game win/lose.
- History detail: we save detail of each game, you can re-review your history so deeply.
- Alot of avatar, it so cool for selection.
- Backgrouds for changing base on your favourite color.
- Auto suggestion for easy to play.

How to play well?
- Let remove less point card.
- Let save group just need 1-card to become Set + Straingt.

Let play game and fun.
Baca Lebih Sedikit Baca Lebih Banyak
Mainkan Remi Rummy di PC Mudah saja memulainya.
Unduh dan pasang BlueStacks di PC kamu

Selesaikan proses masuk Google untuk mengakses Playstore atau lakukan nanti

Cari Remi Rummy di bilah pencarian di pojok kanan atas

Klik untuk menginstal Remi Rummy dari hasil pencarian

Selesaikan proses masuk Google (jika kamu melewati langkah 2) untuk menginstal Remi Rummy

Klik ikon Remi Rummy di layar home untuk membuka gamenya