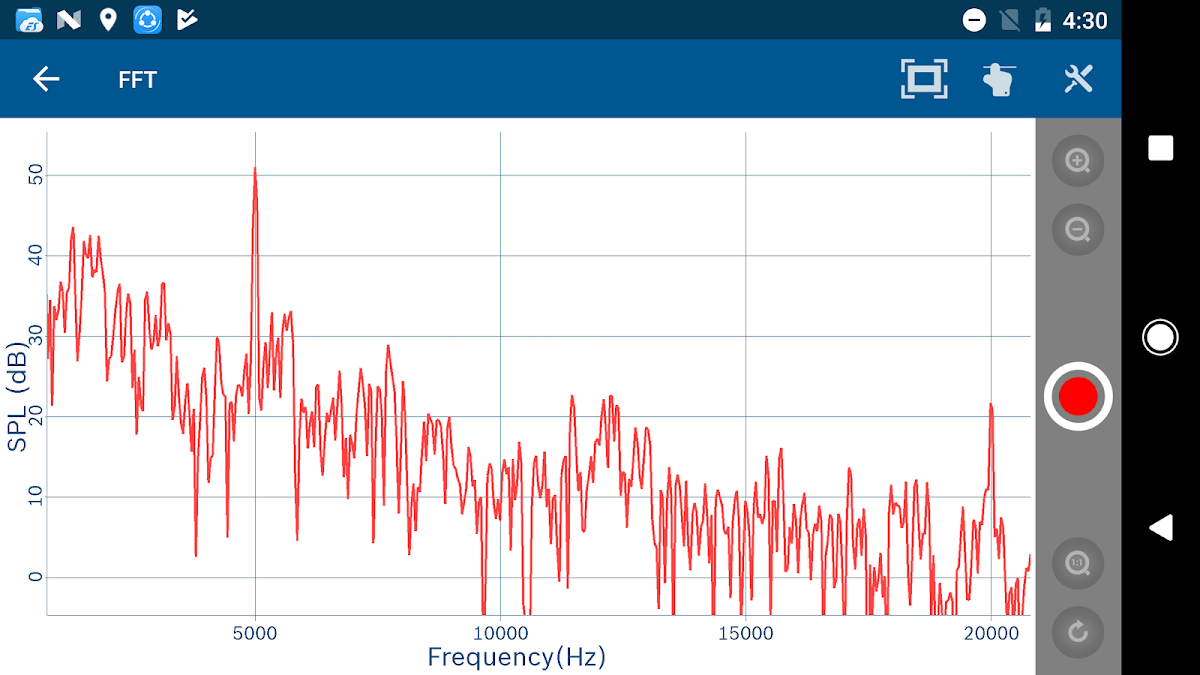 iNVH
Robert Bosch Engineering&Business Solutions(P) Ltd
Ultimo Aggiornamento 30 giugno 2017
Gioca su PC con BlueStacks: la piattaforma di gioco Android, considerata affidabile da oltre 400 milioni di giocatori.
Galleria

Caratteristiche del gioco

Come giocare

Giochi Simili
Caratteristiche del gioco
The iNVH app is a unique application developed by Robert Bosch Engineers, to overcome one of the challenges of field engineers today – An innovative tool to support subjective noise assessments in the field and easy connectivity to Bosch NVH engineers. The tool comes in with a simple to use sound level meter (SLM) module, overall level vs. time module and time data module. The app uses basically the inbuilt microphones and accelerometers, which makes it very convenient. The app comes built in with latest calibration values for most mobiles (as every mobile is different in its own way). However, there is also a sound calibration tool included to improve the accuracy of the noise measurement. This calibration tool is an octave band based tool, as compared to most single value calibration available in the market. The octave band calibration allows the user to do a sensitivity correction in each and every frequency band. For certain mobiles the level of accuracy may not be up-to the mark, hence it is always advisable to do a calibration with an already calibrated phone in the market in order to improve the accuracy. Vibration however is limited to useful frequency of 100 Hz and the mobile weight.
Thanks to the interactive and simple GUI, in addition to being a tool to support subjective assessments, the app can also be used by students who intend to do some simple acoustic measurements for their projects, or operator safety assessments and many other applications. Another feature of the app allows user to record either the processed data or the raw data to be saved and then sent to Bosch engineers for further support or feedback. Theoretically there is no limitation to the size of data that can be stored, and it is depended on the memory available for mobile.
The app by default contains noise calibration values for many of the flagship android mobiles and are documented in EULA (refer EULA)
Currently the app only supports android mobile phones and not android tablets.
Gioca iNVH su PC. È facile iniziare.
Scarica e installa BlueStacks sul tuo PC

Completa l'accesso a Google per accedere al Play Store o eseguilo in un secondo momento

Cerca iNVH nella barra di ricerca nell'angolo in alto a destra

Fai clic per installare iNVH dai risultati della ricerca

Completa l'accesso a Google (se hai saltato il passaggio 2) per installare iNVH

Fai clic sull'icona iNVH nella schermata principale per iniziare a giocare