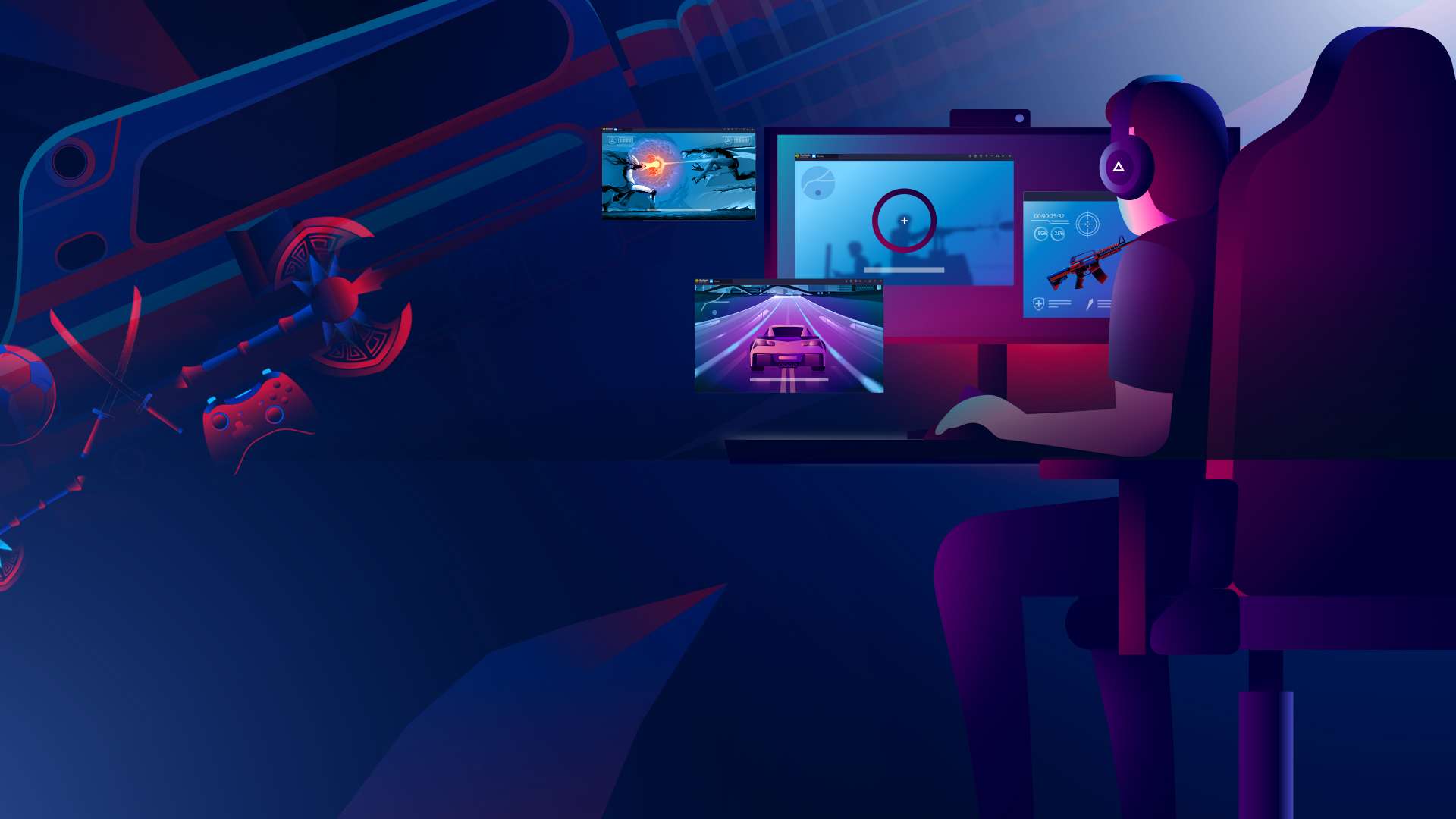 Meditation, Sleep & Relax - Urban Yogi mindfulness
Sharp Brain, Calm Mind : Urban Yogi Mindfulness
Ultimo Aggiornamento 24 dicembre 2019
Gioca su PC con BlueStacks: la piattaforma di gioco Android, considerata affidabile da oltre 500 milioni di giocatori.
Galleria

Caratteristiche del gioco

Come giocare

Giochi Simili
Caratteristiche del gioco
Are you a victim of stressful living and struggle to find that perfect relaxation and focus?
UrbanYogi brings you ancient meditation solutions for urban life to help you calm down, shed down all stress, relax, focus better and have a deep peaceful sleep. Through its categorized guided meditation tracks, sleep sounds and relaxing music, UrbanYogi promises you a healthier and happier life. Recommended by top psychologists, therapists, and mental health experts, download UrbanYogi to experience relaxation, focus, and mindfulness.

UrbanYogi, through its name, signifies the importance of yoga for mindfulness, relaxation and sleep. Yogis from early ages have practiced meditation through various yoga asanas. Yoga is not just about the physical poses and exercises for flexibility and fitness. Meditation forms an integral part of practicing yoga. In fact, yoga and meditation share a symbiotic relationship to produce the benefits of a healthy mind and body. UrbanYogi helps to harness the all-round benefits of yoga and experience self love.

From our users:
"A very good application for mindfulness and stress-relief. It will be useful who are having work-life balance issues." - Sangamesh

How UrbanYogi ensures your and your children's well-being:
Brain & Performance
-Decreases depression and stress
-Improves attention with focus music
-Enhances decision-making and focus
-Increases focus with study music

Mood & Emotions
-Reduces stress and anxiety
-Improves sleep cycle
-Helps you relax with focus music
-Helps in studying with study music

Body and Health
-Helps in relaxing
-Leads to better sleep and improves sleep cycle
-Reduces stress

Relationships
- Calm music for stress free relations
-Increases feelings of kindness and love

Mindfulness for Kids
-Increases focus with calm music
-Improves academic performance with study music
-Improves sleep with sleep music

Key features of UrbanYogi app:
It brings you calm and soothing music with nature sounds. With its guided meditations, you can practice yoga stress free and help in focusing your mind. Calming nature sounds helps with better focus and clarity of mind. Guided meditations help you train yourself while you practise yoga.

Find several relaxing music with nature sounds that helps you with better sleep with sleep music and a stress free daily life. These relaxing and calm music can help your child learn quickly and maintain focus and better sleep.

Mantra -
Mantra is a positive phrase or affirmative statement that you say to yourself for the purpose of motivation or encouragement.
Embrace the mantra of your life and share with your friends. Inspire other people with your mantra or embrace other yogis' mantra. A great mantra gives you a clarity of mind thus helping in focusing on your aims.

-Dreamful sleep music
-Hundreds of guided meditations for yoga
-Calm meditation music for relaxation
-Mind-evoking chants and ragas for daily mantra
-Self-healing calming music
-De-stress meditation with calming tracks
-Nature sounds for inner peace and contentment
-Calm music for love and gratitude
-Nature sounds to increase focus while yoga
-Calm music to enhance mental performance
-Beginners' course with guided meditations
-Create your circle of urban yogis
-Discover how others are meditating
-Helps in studying with study music

UrbanYogi helps you create a stress free mind and headspace for better thinking with focus music. Burst all your stress and anxiety to have a smiling mind and body. Download the app for free calm meditation sessions to get a deeper insight and experience of the physical and mental benefits of mindfulness meditation. Share your mantra with other yogis and discover others' mantras.
Stress-busting, calm music, soothing nature sounds, relaxation and sound sleep -UrbanYogi envelops it all in its serene tracks giving you unfathomable mindfulness and sense of happiness.

Just download the app. Sit back. Relax. Be Mindful.
Gioca Meditation, Sleep & Relax - Urban Yogi mindfulness su PC. È facile iniziare.
Scarica e installa BlueStacks sul tuo PC

Completa l'accesso a Google per accedere al Play Store o eseguilo in un secondo momento

Cerca Meditation, Sleep & Relax - Urban Yogi mindfulness nella barra di ricerca nell'angolo in alto a destra

Fai clic per installare Meditation, Sleep & Relax - Urban Yogi mindfulness dai risultati della ricerca

Completa l'accesso a Google (se hai saltato il passaggio 2) per installare Meditation, Sleep & Relax - Urban Yogi mindfulness

Fai clic sull'icona Meditation, Sleep & Relax - Urban Yogi mindfulness nella schermata principale per iniziare a giocare