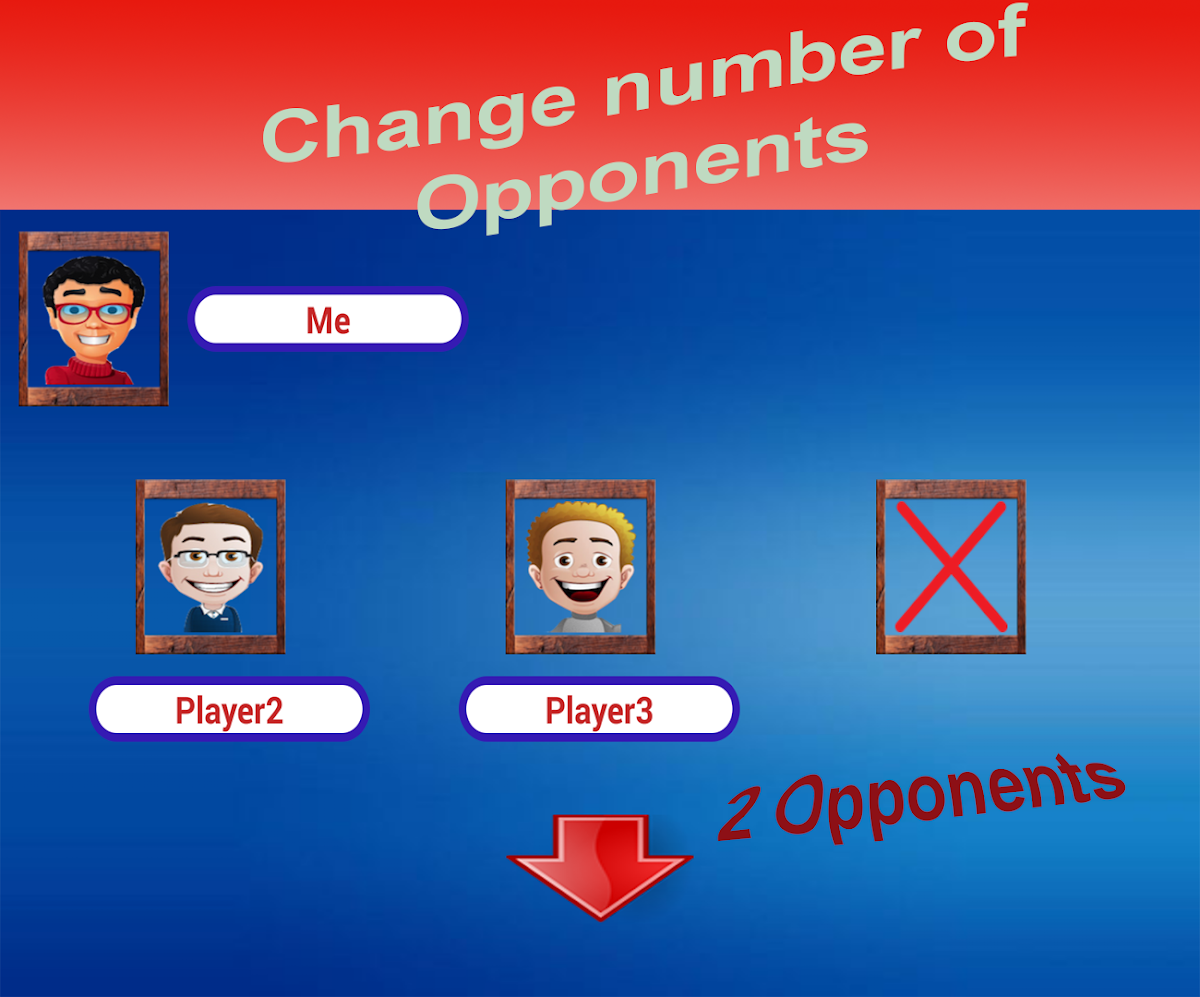 Skipboidal Solitaire
Gioca su PC con BlueStacks: la piattaforma di gioco Android, considerata affidabile da oltre 500 milioni di giocatori.
Pagina modificata il: 20 luglio 2019
Caratteristiche del gioco
A must have game for all Solitaire, Spite & Malice, Skip Bo and Cat & Mouse Fans. Addiction is something you can not avoid.

Game Features:
-----------------------
--> Option to play with artificial players as well as real players
--> Play online / offline
--> Configurable number of players: 2 to 4
--> Configurable player avatars and names
--> Configurable card speed
--> Ability to switch the music on / off
--> Ability to switch the card move sounds on / off
--> Configurable number of cards in the stock pile
--> Extremely rich UI
--> Excellent game control
--> Outstanding artificial intelligence
--> Keep track of how many games you played, how many you won and your best score so far

Game Rules:
------------------
--> The object of the game is to be the first player or team to play out their entire stock pile.
--> Each player is dealt 5 - 30 cards to their stock pile with only the topmost card visible, as well as a hand of five cards.
--> The remaining cards are placed face down to create a common draw pile.
--> The shared play area allows up to four build piles, which must be started using either a "1" card or a Wild Card.
--> Each player also has up to four personal discard piles.
--> Each turn the active player draws until they have five cards in hand.
--> They must play either the next card in sequential order or a wild card, using either cards in hand, the top card of their stock pile, or the top card of any of their four discard piles.
--> If the player can play all five cards from their hand, they draw five more and continue playing.
--> When no more plays are available, the player discards one card to either an empty discard pile or on top of an existing one and play passes to the next player.
--> When a build pile reaches 12, it is removed from the board and that space becomes empty for another pile to be started.
--> The play continues until one player has exhausted all the cards in his stock pile.

The game is for you. So, if you have any suggestions, feedback, please send us an email, and we shall take care of rest of the things.

Enjoy the game. Share the game with your friends and spread Joy !

Like us on facebook : https://goo.gl/OtCY6r

Learn to play the game : https://goo.gl/3X6gKQ
Gioca Skipboidal Solitaire su PC. È facile iniziare.
Scarica e installa BlueStacks sul tuo PC

Completa l'accesso a Google per accedere al Play Store o eseguilo in un secondo momento

Cerca Skipboidal Solitaire nella barra di ricerca nell'angolo in alto a destra

Fai clic per installare Skipboidal Solitaire dai risultati della ricerca

Completa l'accesso a Google (se hai saltato il passaggio 2) per installare Skipboidal Solitaire

Fai clic sull'icona Skipboidal Solitaire nella schermata principale per iniziare a giocare