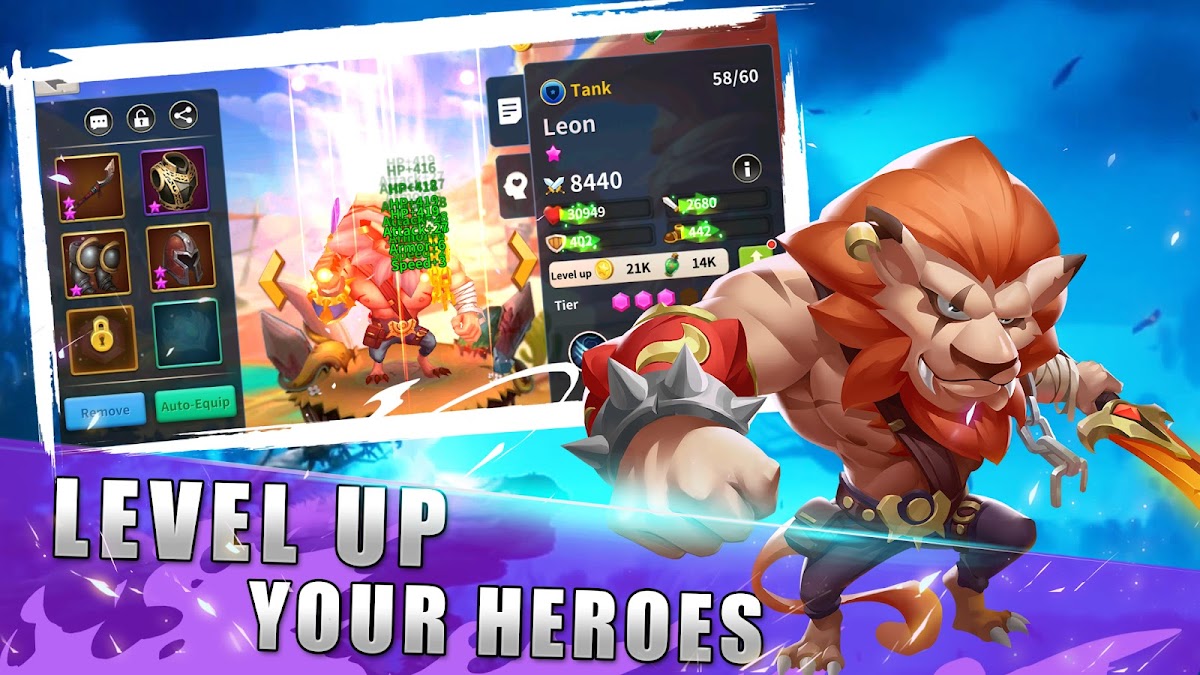 AFK Summoner : Real 3D IDLE Adventure(Global Ver.)
Giochi di ruolo | TOJOY GAME
Gioca su PC con BlueStacks: la piattaforma di gioco Android, considerata affidabile da oltre 500 milioni di giocatori.
Ultimo Aggiornamento 19 dicembre 2020
Caratteristiche del gioco
Top fun, shocking enjoyment! AFK Games & Idle RPG with 3D heroes evolved.
Enjoy the ultimate Idle gaming experience, Focused on Strategy!

Come and Enjoy Now!

GAME FEATURES:

【Autofight】
No matter when and where, online or offline your heroes always fight for you!
Send out your team, they will fight for you automatically!
Just enjoy the success from the fight!

【Summon Heroes】
More than 100 AFK heroes with unique skills!
More than 5 factions!
More than 150 weapons and accessories, upgrades and equipment to choose from!
Equip the appropriate hero with the best weapon and obtain a powerful combination of skills.

【Reward rich achievement system】
Everywhere there are rich resources. Record your progress with rewards and achievements. Complete the legend journey by collecting resources and accumulating rewards for each achievement.

【Sociability and Competition】
Play with other summoners around the world!Global distribution of Allies, unimpeded communication allows you to find Friends and Enemies.
Challenges the powerful guild boss!
Challenges the other powerful guild!
Your reputation will be spread to every corner of the world through the leaderboard.

=SUPPORT=

Email us at afksummoners@gmail.com

Do you want to know more about AFK Summoner?
Follow us on Facebook to get news, updates:
Facebook : www.fb.com/AFKSummoners
Gioca AFK Summoner : Real 3D IDLE Adventure(Global Ver.) su PC. È facile iniziare.
Scarica e installa BlueStacks sul tuo PC

Completa l'accesso a Google per accedere al Play Store o eseguilo in un secondo momento

Cerca AFK Summoner : Real 3D IDLE Adventure(Global Ver.) nella barra di ricerca nell'angolo in alto a destra

Fai clic per installare AFK Summoner : Real 3D IDLE Adventure(Global Ver.) dai risultati della ricerca

Completa l'accesso a Google (se hai saltato il passaggio 2) per installare AFK Summoner : Real 3D IDLE Adventure(Global Ver.)

Fai clic sull'icona AFK Summoner : Real 3D IDLE Adventure(Global Ver.) nella schermata principale per iniziare a giocare