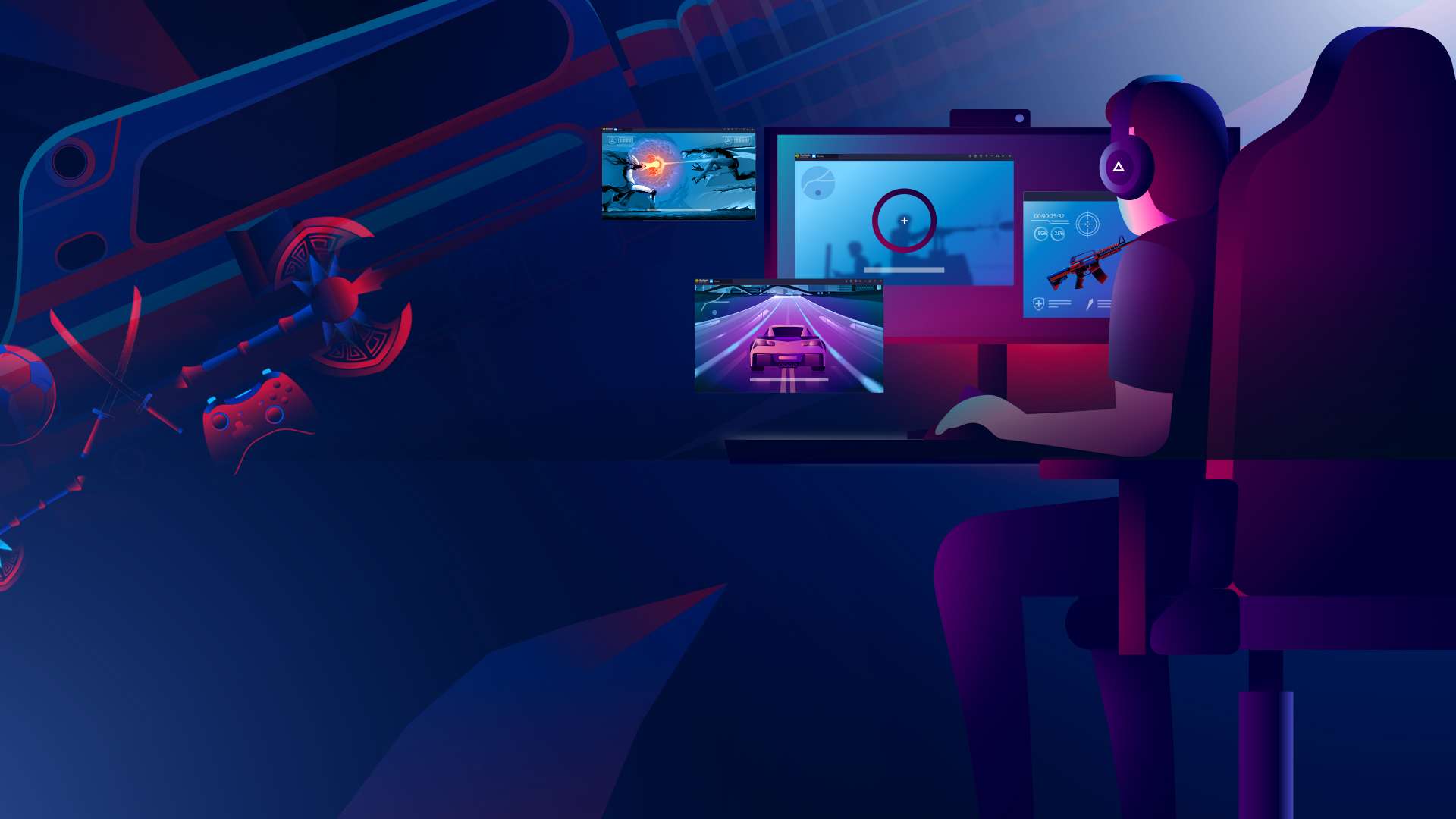 Match Solitaire
Kartu | Hot Chai Productions, LLC
Mainkan di PC dengan BlueStacks – platform Game-Game Android, dipercaya oleh lebih dari 500 juta gamer.
Pembaruan Terakhir 18 April 2020
Fitur-Fitur Game
You've mastered Solitaire, but not like this!

Match Solitaire retains the spirit of the beloved Solitaire genre and takes it to the next level with a newly imagined matching twist.

Stack cards to collect 3-of-a-kind matches and master a variety of puzzles that start out easy but soon challenge even the most experienced player.

Play with power-ups or if you choose, beat all 2,000+ levels with sheer skill and determination.

Level up to unlock adorable animated characters, test your skills in the daily challenge, or choose from virtually unlimited puzzles with difficulty levels ranging from relaxing to mind-bending overload.

You'll always find a fresh Match Solitaire puzzle to meet your skill level and mood!

----- WHAT TO EXPECT

You'll quickly learn the rules of the game and get some practice with the basics in the first 10 levels. You'll also unlock your first character, Twyla (she's super cute), and earn your first star (they swing from the clouds).

After that you'll be introduced to the different power-ups, special cards like the blocker, multiple suits, hidden deals, and increasingly more cards (and difficulty) as you work your way up to level 50, where things get real.

PRO TIP: Save some power-ups for level 50. It's absolutely winnable without power-ups, but you won't believe it.

If you have questions or need a hint, swipe left and hit that contact button!

FEATURES

• 2,000 levels to play
• 10 animated characters to unlock
• 10 million+ puzzles to solve
• 7 selectable difficulty levels
• Every deal guaranteed winnable
• Unique daily challenges
• Sophisticated art style by Dawid Szymczyk
• Delightful music by Charlotte Veronica

----- FROM THE DEVELOPER

One morning I woke with an idea for a game that combined Match 3 and Solitaire.

But would it be as fun as it seemed in my head?

I had to find out.

So I went to my corner bodega, bought a pack of cards and played the very first game of Match Solitaire.

And what I found was beautiful.

I was blown away by the elegant simplicity of the game, mesmerized by its gorgeous symmetry, and fascinated by its depth and complexity.

That was almost exactly one year ago today.

Since then, I've analyzed over 10 million unique games in many configurations of suits, match and deck sizes, and I'm even more amazed than I was that very first game.

The win rates are comparable to the legendary FreeCell Solitaire with an open deal (all cards visible), but the game is challenging with only 4 tableaus (columns), so it's perfect for a modern handheld device.

And with 3 suits and only 5 tableaus, the game becomes difficult for even the best Solitaire players.

Collect a match too early and you may not have the card you need to stack later. Wait too long to collect a match and you may not be able to complete a stack of cards. The most difficult games require stacking and matching at precise moments during the game, which makes the game very satisfying to beat.

And yet this same game has only a few simple rules and can be configured for a relaxing difficulty level enjoyable by anyone.

I've spent the past year carefully curating an optimal and varied set of guaranteed winnable deals and creating a fun yet sophisticated setting for you to enjoy the game.

I hope you find it as beautiful as I do.

-David
Baca Lebih Sedikit Baca Lebih Banyak
Mainkan Match Solitaire di PC Mudah saja memulainya.
Unduh dan pasang BlueStacks di PC kamu

Selesaikan proses masuk Google untuk mengakses Playstore atau lakukan nanti

Cari Match Solitaire di bilah pencarian di pojok kanan atas

Klik untuk menginstal Match Solitaire dari hasil pencarian

Selesaikan proses masuk Google (jika kamu melewati langkah 2) untuk menginstal Match Solitaire

Klik ikon Match Solitaire di layar home untuk membuka gamenya