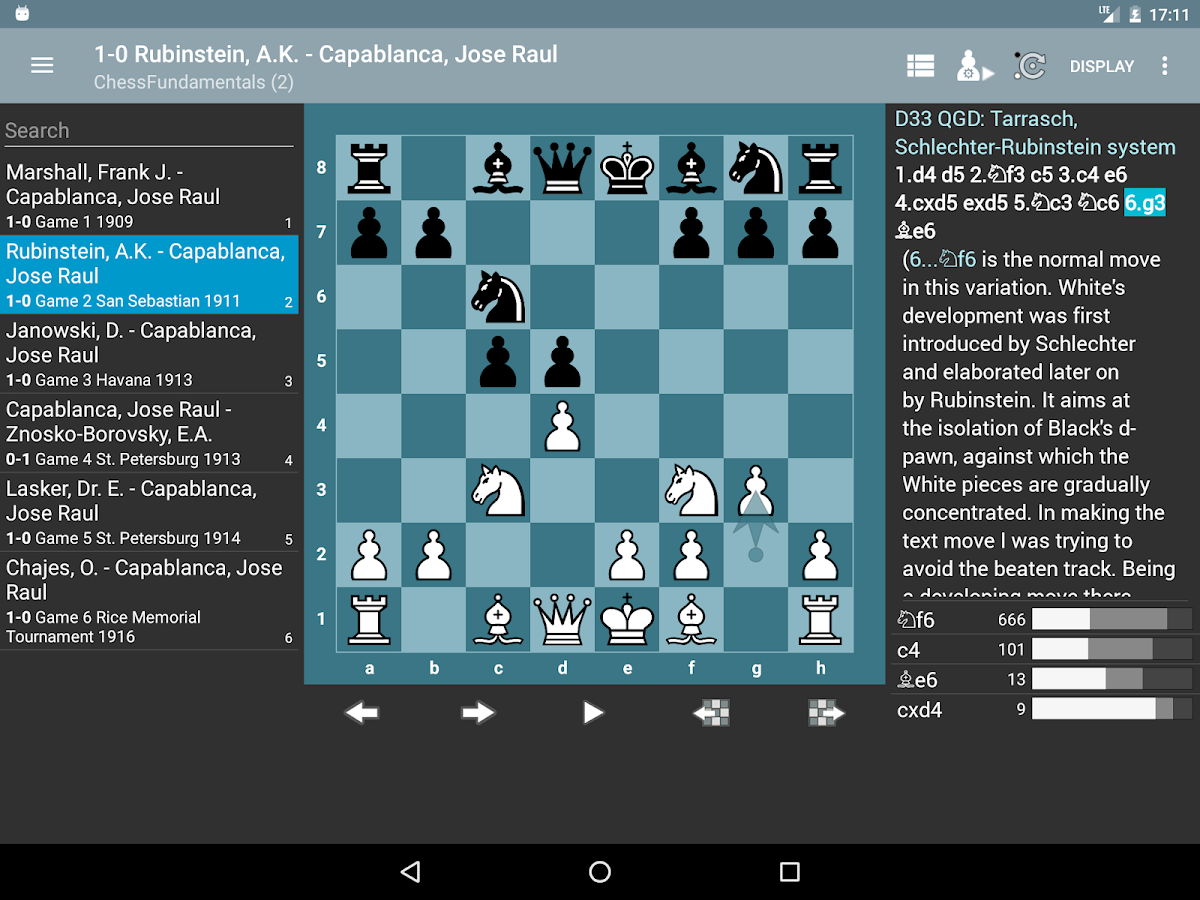 Chess PGN Master
Mainkan di PC dengan BlueStacks – platform Game-Game Android, dipercaya oleh lebih dari 500 juta gamer.
Pembaruan Terakhir 8 Januari 2020
Fitur-Fitur Game
This is the trial version of Chess PGN Master, a learning and study tool for chess amateurs and professionals alike. In order to improve in chess, apart from playing lots of games, it is essential to

* study chess games from masters and to try to understand why the moves were played
* study endgame positions
* gain a basic knowledge of the openings you play

Chess PGN Master helps you with these tasks by making it easy to

* review chess games
* enter your own games and blunder check them
* analyze games with a strong chess engine
* play positions against a chess engine

and it can do a lot more!

The trial version allows you to view:

- the first 20 games of a PGN file
- the first 5 games of a live PGN file

Please buy the pro key to remove restrictions and to enable edit mode:
http://play.google.com/store/apps/details?id=com.kalab.pgnviewerpro

Features:
* Easy navigation (tap on left or right side of the board to move the pieces)
* Analyze games with the integrated analysis engine (output limited to one move in trial version) - start with menu - Analyisis start/stop
* Add more UCI chess engines for analysis (e.g. use the engines distributed with Chessbase)
* Autoplay (automatically move the pieces, time between moves can be set in settings)
* Live update of games (a PGN file from the web which is updated will automatically be reloaded once a minute)
* Cloud support (Google Drive, Nextcloud, Seafile)
* includes a PGN file with 6 annotated games from "Chess Fundamentals" by former world champion José Raúl Capablanca
* Edit mode (PRO only): try out analyzed lines, edit annotations and variations
* Blunder check
* Supports many languages (e.g. Russian, Chinese) in annotations (see Preferences - Set encoding)
* Share games with other programs, share from Chessbase Online
* Can read Scid database files if "Scid on the go" is installed
* Support for chess engines in open exchange format like Komodo or Texel

Chess960 is currently NOT supported.
Baca Lebih Sedikit Baca Lebih Banyak
Mainkan Chess PGN Master di PC Mudah saja memulainya.
Unduh dan pasang BlueStacks di PC kamu

Selesaikan proses masuk Google untuk mengakses Playstore atau lakukan nanti

Cari Chess PGN Master di bilah pencarian di pojok kanan atas

Klik untuk menginstal Chess PGN Master dari hasil pencarian

Selesaikan proses masuk Google (jika kamu melewati langkah 2) untuk menginstal Chess PGN Master

Klik ikon Chess PGN Master di layar home untuk membuka gamenya