The link you clicked on App Player will take you to an external link

Port City: Gestión de barcos
Simulación | Pixel Federation Games
Juega en PC con BlueStacks: la plataforma de juegos Android, en la que confían más de 500 millones de jugadores.
Página modificada el: 6 abr 2023
Play Port City: Ship Tycoon Games on PC
Port City: Ship Tycoon Games is a simulation game developed by Pixel Federation Games. BlueStacks app player is the best platform to play this Android game on your PC or Mac for an immersive gaming experience.


As a global ship simulation enthusiast, it's time to put your ships on the waters and build a port city! Become an international ship tycoon and enjoy a beautiful ship-stimulation journey full of surprises, city customizations, achievements, and challenging contracts.


The gameplay is easy. In this tycoon game, you can discover, build, and collect hundreds of famous real-life ships worldwide. The better the ship, the more cargo it can take, and the easier your build strategy becomes. It can become quite challenging sometimes, but as a shipping tycoon looking to build the biggest global empire in the world, you'll find a way! Shipping the required cargo and completing various global contracts is the key to developing your port city.


Are you up for a transport challenge and ready to collect ships, build and manage a port city, and become the biggest global tycoon in the Port City: Ship Tycoon Games world? Get lucky with this fantastic simulation game that you can try for free anytime with Bluestacks and enhance your gaming experience.


Port City: Ship Tycoon Games features shipbuilding from the history of maritime transport, interesting contractors that help complete ship freight transport and logistics jobs, new events that get updated monthly, and much more. In this game, you can collect cargo ships, upgrade them and reach their full transport potential, team up with fellow ship tycoon enthusiasts during events and work together, and compete in leader boards to rule the biggest ship tycoon game.


Enjoy this incredible game! Download and play Port City: Ship Tycoon Games, a stimulating game with a strategy that keeps you on your toes throughout the gameplay.


Download Port City: Ship Tycoon Games now and play on PC with BlueStacks to experience the best Android word games on your computer.
Juega Port City: Gestión de barcos en la PC. Es fácil comenzar.
Descargue e instale BlueStacks en su PC

Complete el inicio de sesión de Google para acceder a Play Store, o hágalo más tarde

Busque Port City: Gestión de barcos en la barra de búsqueda en la esquina superior derecha

Haga clic para instalar Port City: Gestión de barcos desde los resultados de búsqueda

Complete el inicio de sesión de Google (si omitió el paso 2) para instalar Port City: Gestión de barcos

Haz clic en el ícono Port City: Gestión de barcos en la pantalla de inicio para comenzar a jugar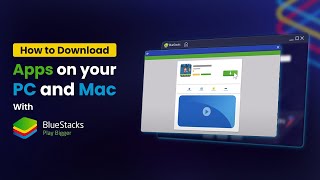 Lo sentimos, BlueStacks es sólo para PC o Mac