The link you clicked on App Player will take you to an external link

Struckd - Creare dei Giochi 3D
Casual | Struckd - Create your own game
Gioca su PC con BlueStacks: la piattaforma di gioco Android, considerata affidabile da oltre 500 milioni di giocatori.
Pagina modificata il: 10 mar 2023
Play Struckd - 3D Game Creator on PC
Struckd – 3D Game Creator is a Casual game developed by Struckd – Create your own Game. BlueStacks app player is the best platform to play this Android game on your PC or Mac for an immersive gaming experience.


With Struckd, you can join a fast-growing community and make your own games or play thousands of user-generated games from more than 150 different countries. The possibilities are endless – create a fast-paced racing game, fight through a tense adventure, make up your own puzzles, or even imagine playing a pirate in a virtual world created by you. With Struckd, the game maker is in your hands!


Struckd's drag and drop game creation technology allows you to choose from over 1000 free game elements and build whatever you can imagine. Whether it's characters, heroes, animals, robots, cars, vehicles, landscape elements, buildings, road elements, collectibles, or platforms, you have complete control over your game elements by adjusting stats like attack power, movement speed, and more.


You can share your game globally and attract players from all around the world or play with them and your friends together in multiplayer mode. With a fast-growing gaming community and new games every day, you'll never run out of fun.


Download Struckd – 3D Game Creator on PC with BlueStacks and make your own games.
Gioca Struckd - Creare dei Giochi 3D su PC. È facile iniziare.
Scarica e installa BlueStacks sul tuo PC

Completa l'accesso a Google per accedere al Play Store o eseguilo in un secondo momento

Cerca Struckd - Creare dei Giochi 3D nella barra di ricerca nell'angolo in alto a destra

Fai clic per installare Struckd - Creare dei Giochi 3D dai risultati della ricerca

Completa l'accesso a Google (se hai saltato il passaggio 2) per installare Struckd - Creare dei Giochi 3D

Fai clic sull'icona Struckd - Creare dei Giochi 3D nella schermata principale per iniziare a giocare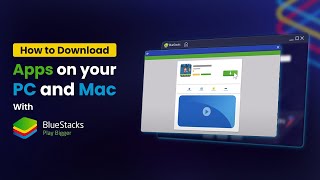 Siamo spiacenti, BlueStacks è solo per PC o Mac