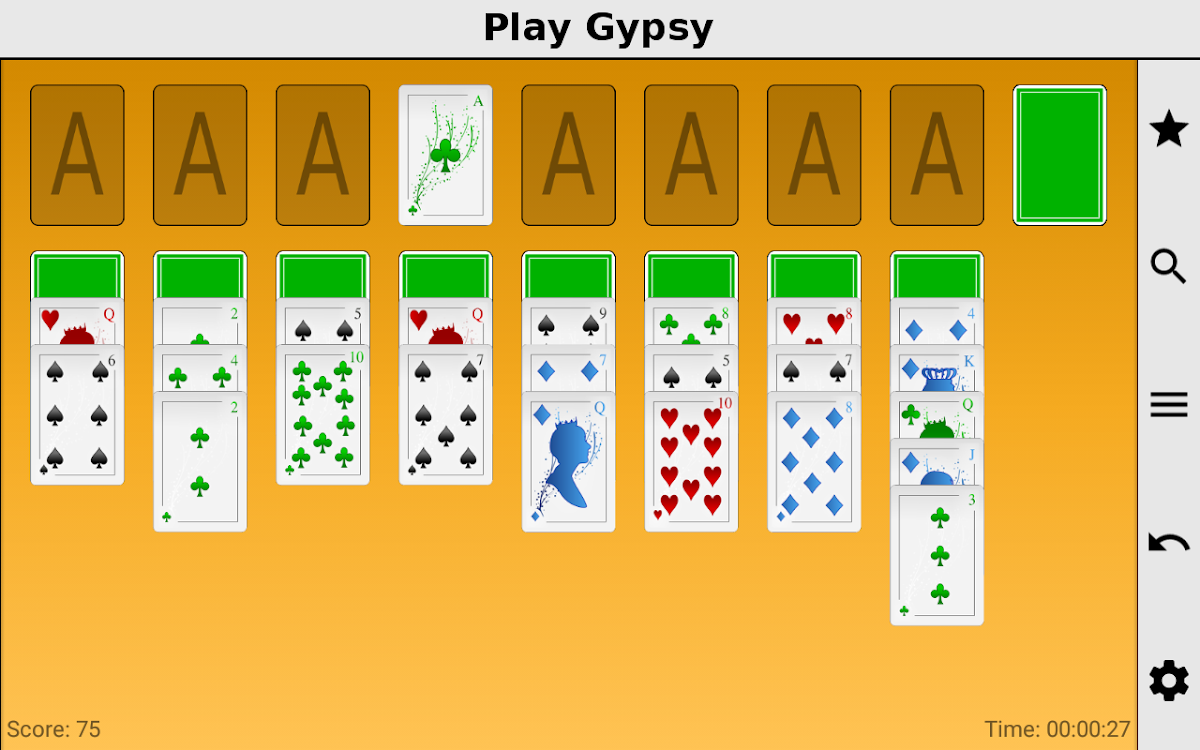 Simple Solitaire Collection
Juega en PC con BlueStacks: la plataforma de juegos Android, en la que confían más de 500 millones de jugadores.
Página modificada el: 28 de julio de 2018
Características del juego
Play Solitaire with this simple game!

Currently you can play AcesUp, Canfield, Forty&Eight, FreeCell, Golf, Grandfathers Clock, Gypsy, Klondike, Mod3, Pyramid, SimpleSimon, Spider, Tripeaks, Vegas and Yukon. If you want me to add more games, please tell me.

Highly customizable:
There are 8 different looking card sets in this game, 18 different card backgrounds and 6 different background colours. So you have a large choice to customize your experience!

Set up difficulty:
You can set up the difficulty for Klondike, Spider, Pyramid and Golf in the settings!

Automatic saving:
The current game will be saved every time you pause or close the app. So you can continue your game where you left it!

High Score list:
When winning a game, your score will be saved in a list of up to 10 high scores.

Game features:
This game has a undo function to take back up to 20 card movements. A hint function shows you up to 3 possible card movements at once.

Left handed mode:
There is a option for left handed people to mirror the card positions to the left side of the screen.

No ads:
This game is completely free without ads, tracking or something else. Just have fun :)

Landscape and tablet support:
You can switch to landscape mode, this is better for larger screens. It is also possible to lock the orientation in the settings

You can find the source code here: https://github.com/TobiasBielefeld/Simple-Solitaire

If you find bugs or have other ideas for improvements, let me know :)
Juega Simple Solitaire Collection en la PC. Es fácil comenzar.
Descargue e instale BlueStacks en su PC

Complete el inicio de sesión de Google para acceder a Play Store, o hágalo más tarde

Busque Simple Solitaire Collection en la barra de búsqueda en la esquina superior derecha

Haga clic para instalar Simple Solitaire Collection desde los resultados de búsqueda

Complete el inicio de sesión de Google (si omitió el paso 2) para instalar Simple Solitaire Collection

Haz clic en el ícono Simple Solitaire Collection en la pantalla de inicio para comenzar a jugar