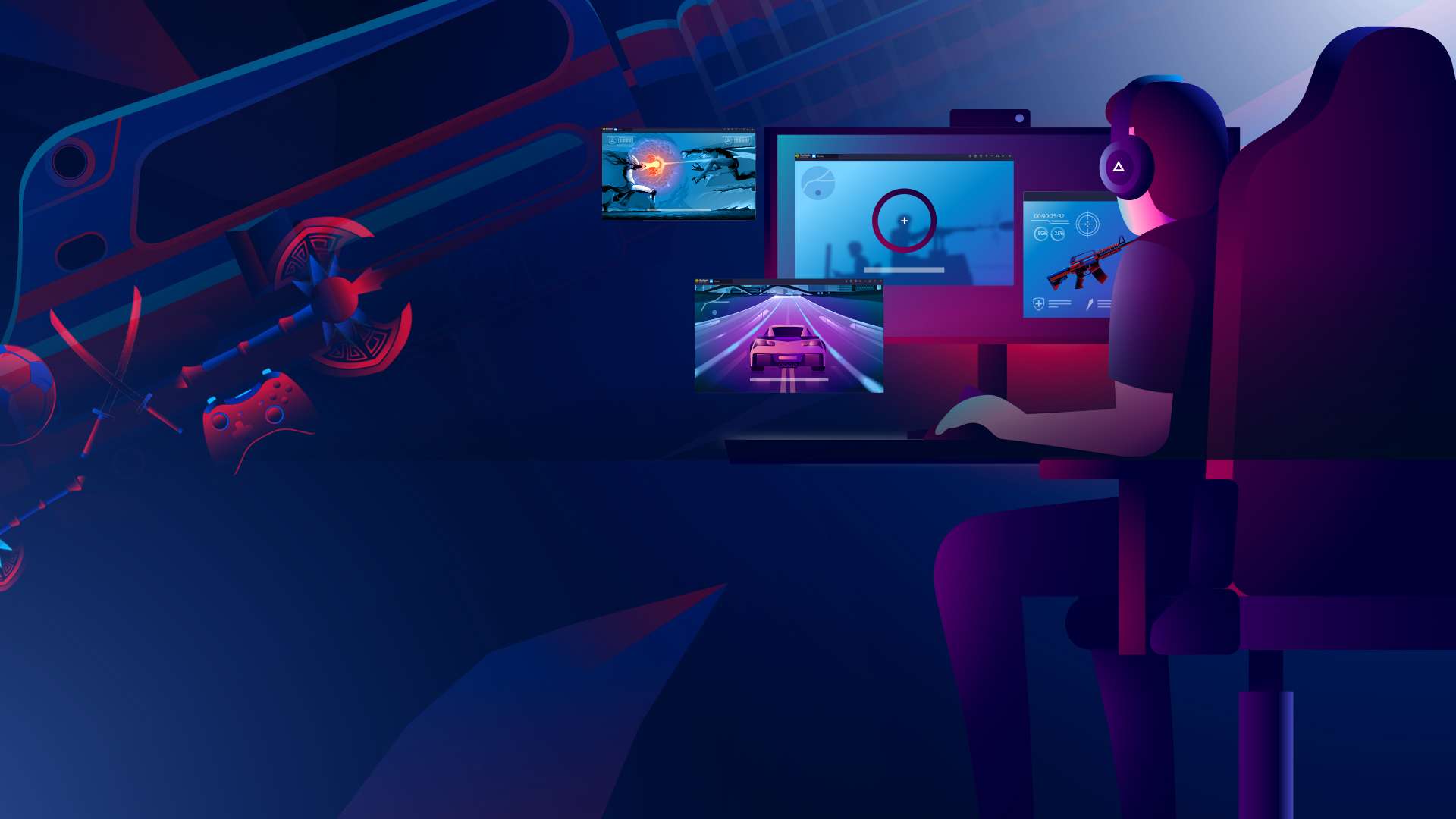 Gin Rummy - Card Games Online. Classic, Free, Fun!
Gioca su PC con BlueStacks: la piattaforma di gioco Android, considerata affidabile da oltre 500 milioni di giocatori.
Pagina modificata il: 4 aprile 2021
Caratteristiche del gioco
Free cards playing fun for 2 players at the gin rummy table!
Install today this ultra popular Gin Rummy game and discover the classic gin experience directly on your mobile or tablet

♥ This exciting free cards game is available to play anytime you want, against challenging, yet friendly and smart AI game opponents.♥
The classic Gin Rummy app created by NewPub brings you:
♣ The perfect, addictive card game online preferred by players of all ages
♣ An easy to use, fun card game app - a great way to relax
♣ The same authentic gin rummy free experience you know and love from playing offline
♣ The best mind game to test your skills and enjoy during breaks
♣ The satisfaction of winning round after round and become a master of gin rummy

Looking for a traditional, addictive 2 players game to play online? If you like playing canasta, bridge games, hearts or even solitaire card games, we invite you to download our free Gin Rummy app to discover the best way to enjoy quality fun cards games anytime, from the comfort of your own mobile phone or tablet!

Start playing gin card games online today to test your best rummy strategy - approach it like a pro and have fun matching your card melds and runs in no time. New to classic Gin Rummy? No worries! You'll soon be "knocking" your opponent even if playing gin at beginner level, as you'll be discreetly guided throughout your learning "how to play" process.
Keep your options open, as you have 3 gin rummy modes to try out - the best Classic, Oklahoma and Quick gin rummy game modes:
♦ Classic Gin Rummy - the well known free classic gin rummy game. Complete your hands out of most or all of your cards to have less deadwood than your opponent.
♦ Oklahoma Gin Rummy - a popular fun variation of the classic gin rummy in which players need 200 points to win. The amount of deadwood needed to knock is determined by the 1st face-up card dealt.
♦ Quick Gin Rummy - when you feel like taking the risk and attempt a quick win from a single online game round, go for this version of the card game.

NewPub's Gin Rummy app is all about offering the realistic rummy gameplay, plus extra cool game features to enhance your experience:
-Play for free - all game experience is 100% Free
-No annoying additional in-app game items to disrupt gameplay
-The authentic Gin Rummy cards game, online edition
-Beautifully illustrated graphics capturing the gin rummy experience and free customization of the game table and card themes
-Auto-save option: Freely stop the rummy game at anytime and continue whenever it's best for you
-Easy access to your best game scores, statistics and progress
-Pleasant background music for enhanced relaxation while you play your best gin rummy moves
-Drag and drop or tap to move your deck cards easily around when forming your melds and runs
-No Internet connection? No worries. You do not need wifi or internet connection to play this cool gin rummy app.
-Communicate with other players through fun emojis, showing your excitement for the game

♠️♥️♦️♣️
Practice gin every day, master this addictive mind game, relax and have fun! While at it, share the app with your friends so that you can enjoy together the carefully designed, clear and user-friendly game interface, easy-to-read cards, and more cool game features that will make you come back for more fun gameplay.
♠️♥️♦️♣️
Don't wait another minute, install our app today to enjoy the BEST Gin Rummy game experience on mobile! Play this classic cards game, win some rounds and share your experience with us! Take a moment to leave your feedback and a cool star rating, it will help us make Gin Rummy the best app for you and your friends!
Gioca Gin Rummy - Card Games Online. Classic, Free, Fun! su PC. È facile iniziare.
Scarica e installa BlueStacks sul tuo PC

Completa l'accesso a Google per accedere al Play Store o eseguilo in un secondo momento

Cerca Gin Rummy - Card Games Online. Classic, Free, Fun! nella barra di ricerca nell'angolo in alto a destra

Fai clic per installare Gin Rummy - Card Games Online. Classic, Free, Fun! dai risultati della ricerca

Completa l'accesso a Google (se hai saltato il passaggio 2) per installare Gin Rummy - Card Games Online. Classic, Free, Fun!

Fai clic sull'icona Gin Rummy - Card Games Online. Classic, Free, Fun! nella schermata principale per iniziare a giocare