The link you clicked on App Player will take you to an external link

Vivino: le Vin à portée de main
Cuisine et boissons | Vivino
Jouez sur PC avec BlueStacks - la plate-forme de jeu Android, approuvée par + 500M de joueurs.
Page Modifiée le: 16 décembre 2020
Play Vivino: Buy the Right Wine on PC
With 30 million users, Vivino is the world's largest wine community and the ultimate destination for discovering and buying wines.
HOW IT WORKS
•
Scan
: Take a photo of any wine label or restaurant wine list or search by wine
•
Learn
: Instantly see detailed information about the wine and all available purchasing options
•
Review
: Community powered wine ratings, reviews, average price, food pairings and more provided on every wine
•
Buy
: To purchase, tap the green buy button and have it shipped to your door - always buy the right wine
•
Rate
: Add your own ratings and reviews to build your wine profile and enhance your personalized recommendations
•
Track
: Easily keep track of wines you have tried, including personal rating, notes and date consumed
•
Store
: Free cellar tracking to always know what wine you have on hand in your collection
STATS
• 30 million users
• World's largest wine library with 9.2 million wines
• 2 million wines viewed daily on average
• 560 million wine labels scanned to date
• 200,000 wineries featured
KEY FEATURES
•
Wine Buying Made Easy
: Vivino is the ultimate online destination for all your wine buying needs - the largest wine selection, personalized wine recommendations, free shipping options and honest community ratings and review.
•
Crowdsourced Ratings & Reviews
: Leverage reviews and ratings from the world's largest community of wine drinkers to always select the best wine.
•
Restaurant Wine List Scanner
: Always select the best wine from any restaurant wine list menu.
•
Quick Compare
: Pick the best wine right at the shelf by scanning multiple wine labels to instantly view ratings, region, price and food pairings all on one page.
•
Taste Profile
: Track and organize your scanned and rated wines to determine your personal taste profile, discover new wines and see how you rank against friends and the Vivino community.
Jouez à Vivino: le Vin à portée de main sur PC. C'est facile de commencer.
Téléchargez et installez BlueStacks sur votre PC

Connectez-vous à Google pour accéder au Play Store ou faites-le plus tard

Recherchez Vivino: le Vin à portée de main dans la barre de recherche dans le coin supérieur droit

Cliquez pour installer Vivino: le Vin à portée de main à partir des résultats de la recherche

Connectez-vous à Google (si vous avez ignoré l'étape 2) pour installer Vivino: le Vin à portée de main

Cliquez sur l'icône Vivino: le Vin à portée de main sur l'écran d'accueil pour commencer à jouer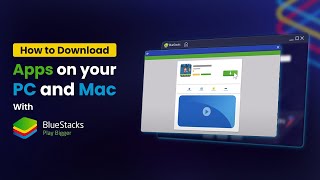 Désolé, BlueStacks est uniquement pour PC ou Mac