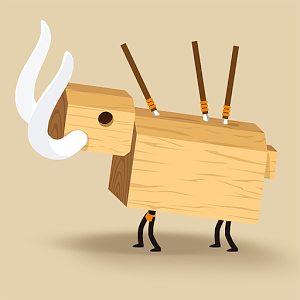 Big Hunter
​An intense hunting game of starving tribal people!
Hunt the gigantic animals!
Long time ago, a bushman tribe lived in an outback town.
People were starving to death because of continuous droughts
The leader of the tribe goes out for hunting every day for living.....
Big Hunter is a dynamic physics game that hunts animal with weapons.
You can hunt animals successfully by attacking their heads.
Big Hunter Features:
- FREE to play!
- Easy control with addictive touch of hitting
- Hunting game based on dynamic physics
- Simple but outstanding graphic design
- Rhythmical game sounds
- Challenge to the 100 levels with the near impossible!
- Show off your Hunt skills to all your friends via SMS, Facebook, Twitter, and more!
Big Hunter supports high resolution for an optimal gaming experience on both phones and tablets.
Are you already a fan? If so then visit our website, like us on Facebook for the latest news:
https://www.facebook.com/bighuntergame
Last but not least, a big THANK YOU goes out to everyone who has played Big Hunter!
Developer
KAKAROD INTERACTIVE
Category
Action
Last Update
December 5, 2016
Update notes
- New "Woolly Rhino Story" level pack added
- New "Training Camp" level added
- New 8 weapons added
- New 9 achievements added
- Various fixes and upgrade
Finally, new levels and weapons have been updated.
Thanks for your interest and feedback.

A New Kind of Physics-Based Video Game

A long time ago, a community of bushmen tribal people lived in a tiny outback town. There have been a great number of droughts recently and this has led to starvation running rampant among the tribal community. As their leader, it is up to you to go out and hunt for food every day. The best game to catch is mammoth, but hunting them is not easy. In this physics-based hunting game, you have to drag a spear back and release it to hit the mammoth just right. Watch out or he will attack and possibly end your hunt for good. Enjoy cool graphics with a streamlined and simple design while rhythmical music takes you right into the hunt. More than one hundred challenging levels await you and your spears as you try to survive and keep your tribe alive. Play Big Hunter on PC or Mac by downloading the free BlueStacks 2 player above.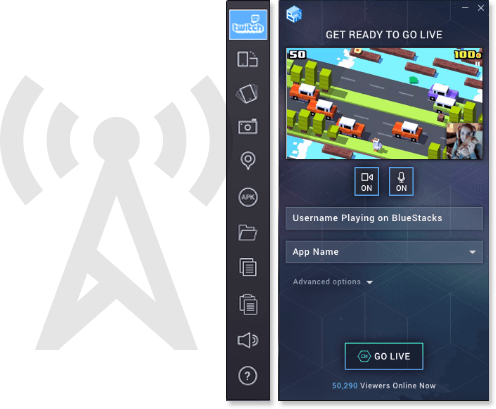 A New Kind of Streaming Experience
Take your hunting to a whole new level when you stream Big Hunter to the largest gaming network in the world. For years, Twitch.tv has been the go-to spot for all things gaming related, especially if you wanted to watch or broadcast live video game footage. Twitch is so popular now that they feature more than one million live video game feeds each and every day. At one time, it required extra cables and a lot of hassle to mirror and stream your screen online. Not anymore thanks to the new and improved BlueStacks 2. Now, it only takes the click of a button to start streaming.