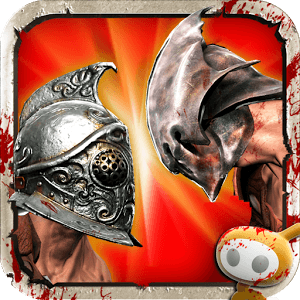 Blood and Glory
***The version with BLOOD and GORE is also available on Google Play. Just search for "BLOOD & GLORY (NR)" for that version.***
LET THE GAMES BEGIN…
Some have come to witness strength, others to witness courage, but all have come for BLOOD & GLORY
Battle in the arena and entertain the crowds in a fight to the death. Here, GLORY is the only option…
IMPRESSIVE HD VISUALS
See and feel the raw violence of the fighters and the intense combat arena
SWIPE & SLASH GORE
Take to the Arena in the most action packed swipe and slash fighting game on Google Play
LETHAL WEAPONS & ARMOR
Equip an arsenal of lethal weapons and armor tailored to suit all fight styles, including blades & shields, and destructive dual weapons
SPECIAL ATTACKS & COMBOS
Complete special attacks and combos for the ultimate victory!
INVICTUS VICTORY
Be a real champion and earn Invictus medals by winning tournaments flawlessly. Don't lose and never surrender!
2011 © Glu Mobile Inc. GLU, BLOOD & GLORY are the trademarks or registered trademarks of Glu Mobile Inc. in the United States and other jurisdictions. All rights reserved.
+++ XPERIA PLAY OPTIMIZED +++
PLEASE NOTE:
- This game is free to play, but you can choose to pay real money for some extra items, which will charge your Google account. You can disable in-app purchasing by adjusting your device settings.
-This game is not intended for children.
- Please buy carefully.
- Advertising appears in this game.
- This game may permit users to interact with one another (e.g., chat rooms, player to player chat, messaging) depending on the availability of these features. Linking to social networking sites are not intended for persons in violation of the applicable rules of such social networking sites.
- A network connection is required to play.
- For information about how Glu collects and uses your data, please read our privacy policy at: www.Glu.com/privacy
- If you have a problem with this game, please use the game's "Help" feature.
FOLLOW US at
Twitter @glumobile
facebook.com/glumobile
Developer
Glu
Category
Action
Last Update
July 18, 2013
Update notes
- MORE VALUE! New Glu VIP packages are now available for the best value Glu Credit packs!
- MORE GAMES! You can now spend Glu Credits in other Glu VIP Club games such as Contract Killer: Zombies and Frontline Commando!
- MORE REWARDS! Join the Glu Games Network to earn FREE Glu Credits!

Let the Games Begin with Blood and Glory on Your PC
The days of epic gladiator battles have returned in this action packed game. Take your place among some of the greatest fighters in history as you slash and swipe your way through intense battles. Hear the cheer of the crowd as they scream for more. As you battle your way through the ranks of gladiators, unlock a variety of weapons to unleash Hell on your opponents.

Bring all of this bloody fun and excitement to your home computer. All you have to do is download the new Bluestacks Android Emulator and you are ready to start fighting. The free Bluestacks PC app puts the power to play Android games on your computer in your hands. Once you install Bluestacks, you are ready to download Blood and Glory on PC and Mac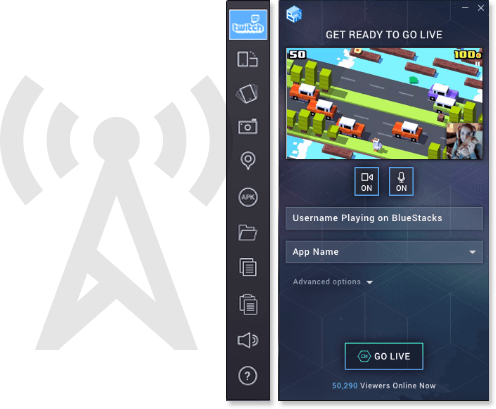 Fight for Fame and Glory!
The life of a gladiator is tough, so the rewards should be equally tough. Take your game to the next level and broadcast Blood and Glory victories to the globe via Twitch.tv. The easy controls in the free BlueStacks 2 player make sharing all of your favorite gaming footage quick and intuitive. Join millions of other hardcore gamers that are sharing and uploading exciting video game footage as we speak. Share Blood and Glory using one-touch controls in the new BlueStacks 2 Android player and start fighting for true fame and glory today.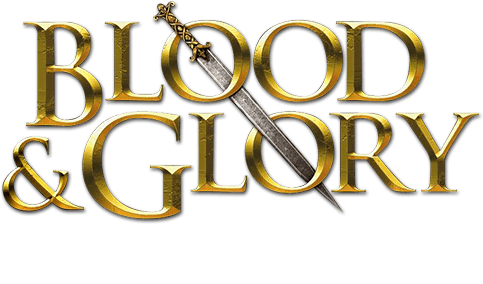 Playing Blood and Glory on PC and Mac
The screenshots above cannot show the true gaming experience that is in store for you when you download Blood and Glory on PC and Mac using the new Bluestacks Android Emulator. Before you can install Blood and Glory on Windows XP, 7 or 8, you first need to download the free Bluestacks program from the link below. In this arena, glory is the only thing that matters.