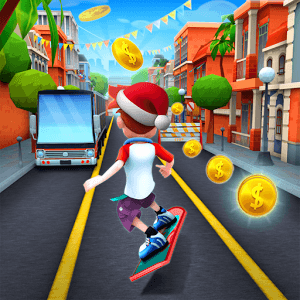 Bus Rush
Bus Rush is an amazing running game for Android. Run along the craziest scenarios in the Bus Rush City. Drag to jump or slide and to move left or right. Avoid hitting trucks, buses and subway trains. Run around the Bus Rush city, subway, forest and beach and gather all the coins you can.
In this exciting runner game, you can choose among 10 different characters to play with. Surf the Bus Rush city with Roy, Zoey, Darryl, Katie, or any of your favorite characters! Also, you can customize your virtual surfer of choice by purchasing thematic runner skins!
The Bus Rush Store has lots of items to improve your running performance. Get runner upgrades to improve your power ups (including magnets and boots). Upgrade your jetpack too, and get lots of coins. You can also purchase Boards to surf mid-air and survive obstacle hits —whether you hit buses, trucks or even subway trains!
Bus Rush also gives you the chance of getting amazing gifts. Collect your daily gift each day and open mystery boxes to get some special rewards!
Bus Rush is a very fun runner game. Download it now and start running!
Features:
- Chinatown included!
- Bonus stage implemented!
- New character included!
- 10 characters for you to choose and surf the city!
- 14 great skins to change the looks of your favorite runner!
- Amazing power-ups: coin magnet, jetpack, super jump, score multiplier and air-surfing boards!
- Different scenarios to run in. City, subway, forest and beach!
- Trucks, buses and subway trains to avoid!
- Lots of obstacle-dodging fun!
- Daily gift
Developer
Play365
Category
Action
Last Update
December 4, 2016
Update notes
Christmas Media Kit:
- Logo
- Splash Screen
- Feature Screen
- Screenshots
In-game changes:
- Christmas-themed environment textures and models
- Christmas character decoration (Ape)
- 4 (free) Christmas-themed characters
- Christmas power-ups
- 2 Christmas-themed boards
- Christmas interface decoration
- New content gift alert system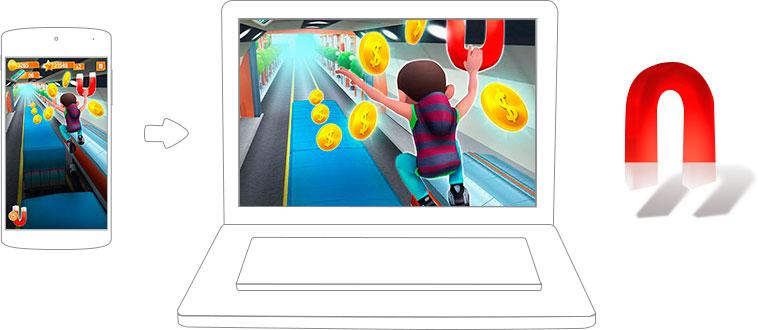 It's Rush Time on Your PC and Mac with Bus Rush
The hottest endless runner on the Android market right now is Bus Rush. Try your hand at running through Bus Rush City while collecting a lot of cool items, coins, and even amazing power-ups. Watch out, though. Bus Rush City is full of traffic and other dangers to runners. Be quick and trust your reflexes to slide under, jump over, and dip around the cars, buses, and other obstacles. Collect coins along the way and use them to purchase new items and power-ups in the Bus Rush City Store. You can even boost your power-ups in the Store to help you fly longer, run faster, and score more. Regular updates bring in new challenges and features, including fun holiday themed runners, costumes, and scenarios. Join the rush and download Bus Rush on your home computer or laptop today.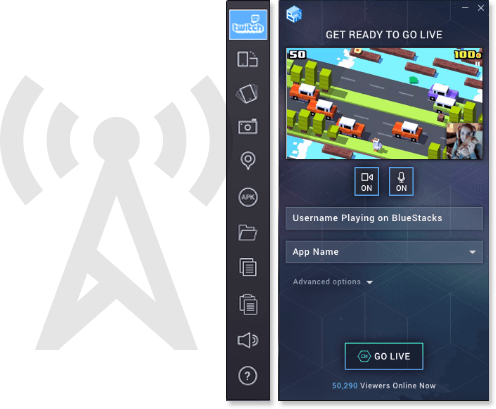 Rush the World With BlueStacks and Twitch
Twitch.tv is a website that has specialized in one thing and one thing only - making gamers happy. Twitch is THE spot for gamers to stream and upload their gaming footage so millions of other players can learn and be amazed. Users can share their own footage or simply follow their favorite games or players. With the free BlueStacks 2 app, you now have simple to learn controls to make streaming Bus Rush to Twitch a breeze. In no time at all, you will be sharing content and gaining your own followers.