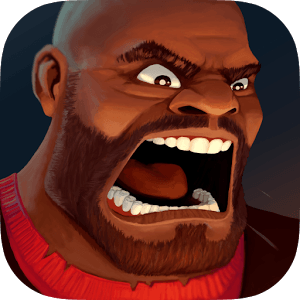 GangFort
GANGFORT is an awesome action team-based shooter 2D platformer game sweetened with the 8 bit pixel art style! Run, jump, shoot and do whatever it takes to help your team win a round!
9 CHARACTERS TO PLAY WITH!
• Rusher
• Builder
• Torcher
• Yash
• Marine
• Mass
• Dealer
• Agent
• Camper
MULTIPLAYER!!
Play with your friends or random people across any mobile device online in our official servers! Available to play on WIFI and 4G/LTE(also 3G, but it's not recommended due to it's latency).
SINGLE PLAYER!
Enjoy playing offline with smart built-in bots controlled by top-notch artificial intelligence!
AMAZING GRAPHICS AND SOUNDS!
Enjoy cute & beautiful 2D 8 bit pixel art graphics style and environment details, keep your eyes & ears entertained!
PURCHASABLE ITEMS!
Buy items, hats and accessories that can be used on in-game characters on multiplayer and single player modes.
3 TEAM-BASED OBJECTIVE MODES
• "Grab The Spot" and don't let enemies steal it from you
• "Roll The Bomb" into the enemies' base
• "Steal The Flag" and get it back into your base.
LEADERBOARDS AND ACHIEVEMENTS!
Compare your scores with other players' and unlock achievements!
LIGHTWEIGHT AND OPTIMIZED!
- only 20MB? How is it possible?
- magic
Want to find out news first? Follow us on:
Facebook - https://fb.com/gangfort
Twitter - https://twitter.com/gangfortgame or @gangfortgame
Developer
GANGFORT
Category
Action
Last Update
July 26, 2016
Update notes
• Servers filtering
• Class selection dialog now shows items equipped
• Weapons' damages balancing
• Minor fixes

A Life of Crime is Violent and Unpredictable
For those of you that have ever thought about turning to a life of crime, GangFort is the game that gives you a chance to experience that criminal life from the inside. Choose from nine different characters and start battling it out with opposing gangs. Work with friends or go it alone in this 2D shooter with a retro edge thrown in. You can find people close to you or play with criminal elements from all corners of the globe. If you decide to take a shot at solo mode, you will be graced with a series of bots created from highly trained artificial intelligence.

The goal is to do anything it takes to destroy the other team and come out on top. There are multiple game modes, each with its own way of scoring. Choose to roll a giant bomb into the enemy's hideout or steal loot and protect it with GangFort on your computer.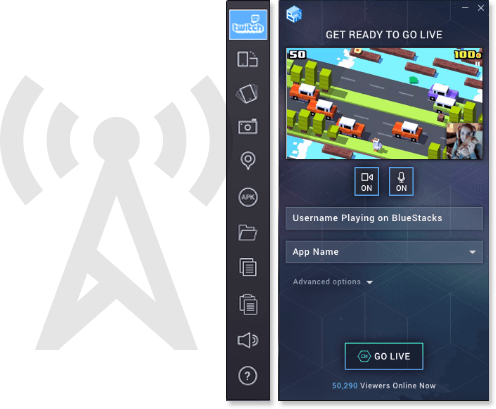 The World Loves a Criminal
This is your chance to show the world that a life of crime not only pays but that it pays handsomely. Use the new BlueStacks 2 player to play GangFort on Mac and PC to enter the world of Twitch broadcasting. Twitch.tv has grown to become one of the largest and most popular gaming websites in the world. Each day, millions of gamers head over to Twitch to watch their friends tackle great games and amazing challenges. Users can stream their own video game exploits and watch any of the one million live streams hosted each day on Twitch.tv.