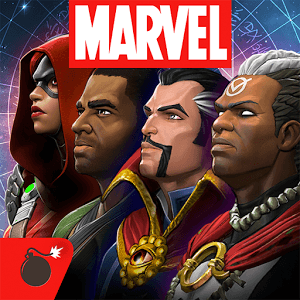 Marvel Contest of Champions
Prepare for epic versus-fighting action with your favorite Marvel Super Heroes & Super Villains in the ultimate cosmic showdown! Spider-Man, Iron Man, Wolverine & more await your summons to battle! Assemble a team & begin your quest to become the Ultimate Marvel Champion!
WELCOME TO THE CONTEST:
Captain America vs. Iron Man! Hulk vs. Wolverine! Spider-Man vs. Deadpool! The greatest battles in Marvel history are in your hands! The greedy Elder of the Universe known as The Collector has summoned you to a brawl of epic proportions against a line-up of vile villains including Thanos, Kang the Conqueror, and many more! Experience the ultimate free-to-play fighting game on your mobile device…Marvel Contest of Champions!

SUIT UP WITH FRIENDS:
• Team up with your friends and other Summoners to build the strongest Alliance
• Strategize with your alliance, help them keep their Champions in the fight
• Battle to the top in Alliance Events and take on Alliance Quest Series together in specially designed quest maps to earn exclusive Alliance rewards
• Test your Alliance's mettle by battling it out with Alliances from around the world in Alliance Wars!

BUILD YOUR ULTIMATE TEAM OF CHAMPIONS:
• Assemble a mighty team of heroes and villains (choosing Champions such as: Iron Man, Hulk, Wolverine, Storm, Star-Lord, Gamora, Spider-Man, Deadpool, Magneto and Winter Soldier)
• Embark on quests to defeat Kang and Thanos and face the challenge of a mysterious new super powerful cosmic competitor, ultimately to prevent the total destruction of The Marvel Universe
• Improve your team's offense and defense with multiple Mastery trees

COLLECT THE MIGHTIEST SUPER HEROES (AND VILLAINS!):
• Collect, level up, and manage your teams of heroes and villains wisely to receive synergy bonuses based upon team affiliation and relationships taken from the pages of Marvel Comics
• Pairing up Black Panther and Storm or Cyclops and Wolverine for bonuses, or making a team of Guardians of the Galaxy for a team affiliation bonus
• The more powerful the Champion, the better their stats, abilities and special moves will be
• New Champions are being added to The Contest all the time!

QUEST AND BATTLE:
• Journey through an exciting storyline in classic Marvel storytelling fashion
• Fight it out with a huge array of heroes and villains in iconic locations spanning the Marvel Universe such as: Avengers Tower, Oscorp, The Kyln, Wakanda, The Savage Land, Asgard, the S.H.I.E.L.D. Helicarrier, and more!
• Explore dynamic quest maps and engage in a healthy dose of action-packed fighting utilizing controls developed specifically for the mobile platform
This app may require access to your camera.
Like us on Facebook: www.facebook.com/MarvelContestofChampions
Subscribe on YouTube: www.youtube.com/MarvelChampions
Follow us on Twitter: www.twitter.com/MarvelChampions
Follow us on Instagram: www.instagram.com/marvelchampions
www.playcontestofchampions.com

********************************
By downloading this game, you agree to the Terms of Service, Privacy Policy and the License Agreement.
https://www.kabam.com/corporate/terms-of-service
https://www.kabam.com/corporate/privacy-policy
https://www.kabam.com/corporate/eula
********************************
Developer
Kabam
Category
Action
Last Update
December 6, 2016
Update notes
• Left by the Collector to organize his crystals, Howard the Duck laments his lonely lot in life when a new friend, Hyperion, arrives in need of help. Seeking a home for the Holidays, they set out on an unforgettable trip. Howard and Hyperion's Holiday Hijinks is playable now till January 4th, 2017.
• Introducing Titles where you can show off your achievements in the Battlerealm!
• Three new Expert Daily Quests have been added that will offer TIER 4 CLASS CATALYST FRAGMENTS!

Assemble the Mightiest Heroes in the Marvel Universe on Your PC
The Collector has gathered the greatest superheroes and villains in the Marvel Universe together for the greatest battle in history. Choose your favorite hero and battle through a storyline so big it can only come from the minds of Marvel Comics. As you battle your way through the pages of Marvel Comics, assemble your team of heroes and receive bonuses based on team affiliations and other comic related pairings. The only way to experience the Marvel Universe is with Marvel Contest of Champions.

The world's mightiest heroes are too big for your mobile device to handle, so ditch the phone and download Marvel Contest of Champions on PC and Mac for extreme comic action. The full HD graphics and animations help your favorite Marvel character leap from the comic pages and come to life. Perform even more deadly combos by using your mouse to control the action.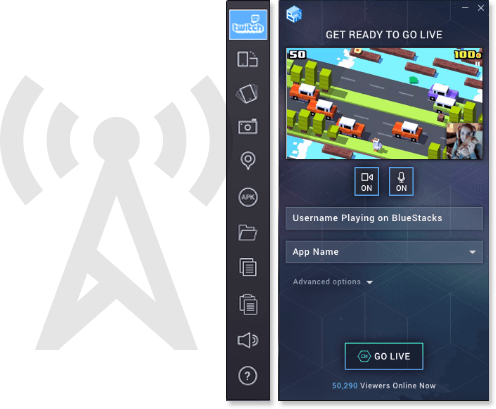 Bring the Contest to Our Realm
The Collector has put together the greatest contest of heroes and villains the galaxy has ever seen and he wants you to spread the word. Use the BlueStacks Advantage to stream Marvel Contest of Champions to the large Twitch.tv community and tell the world of the Collector's Contest of Champions. Twitch users watch millions of live video game broadcasts each day while chatting with other Marvel Contest of Champions fans and players. Join them and follow the players you enjoy the most or broadcast your own Marvel Contest of Champions fights for others to watch and discuss.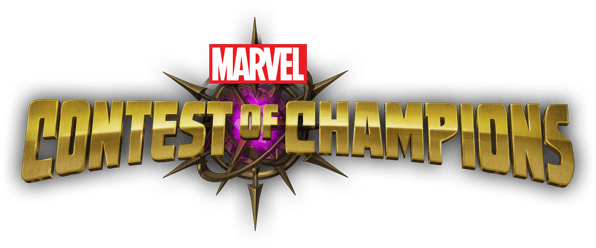 Playing Marvel Contest of Champions on PC and Mac
Fighting bigger with the greatest heroes of all-time has many great advantages. Check out these sweet screenshots to see how much of a difference playing bigger makes when you are controlling the greatest heroes in the universe. Before you can save the Marvel Universe and unite its heroes, you must first download the free Bluestacks Android Emulator from the link below.