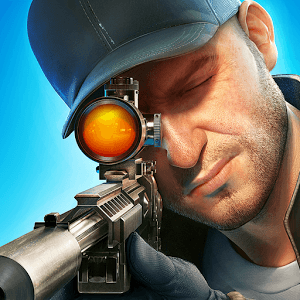 Sniper 3D Assassin
AIM and SHOOT! Download now for FREE one of the best shooting games!
Start the killing: FIGHT the global war on crime and become the ULTIMATE SHOOTER.
Get yourself a gun and start shooting.
Sniper 3D Assassin in 7 words: great gameplay, awesome visuals and entertaining missions. And best of all? It's a free game to pass the time!
- Ultra REALISTIC 3D graphics and cool animations
- HUNDREDS of thrilling MISSIONS
- Tons of letal GUNS and mortal WEAPONS
- ADDICTING gameplay (FPS)
- EASY and INTUITIVE controls
- FREE game: play it both on your phone and tablet
DOWNLOAD the app for FREE now and don't miss amazing NEW CONTENT on periodic UPDATES. If you like fighting games, you will love the cool Sniper 3D game!

Not decided yet if you're UP to the CHALLENGE?
Forget those dumb, repetitive shooting games. Here, your duty will include racing against time, exploding helicopters in american cities, and quite a few bloody headshots in slow motion. But can you solve the puzzle, save the victims and kill only the right target hidden in the crowd?
Read what millions of extremely happy players have say about Sniper 3D. Check out our reviews!
Sniper 3D Assassin is brought to you by Fun Games For Free.
The best first person shooter action game! Be the best professional sniper in every environment!
● Hundreds of mission:
"Alpha, Bravo, Charlie, do you copy?" The president needs your help. Find the target, aim, and shoot for an headshot on all the bad guys: Terrorists from isis, suicide bombers, dumb gangsters, thugs or corrupted cops...They don't stand a chance.
Save the state secrets from the rogue agents and spies. Do you have the skills? Help your country in the massive nuclear competition. Be accurate and save the hostages and victims of the enemy. Help the resistance of the dictatorship.
But be careful at every shot: every bullet must blow the target's head. And don't forget soldier: this is dangerous and you are alone!
Fulfill your contract and you are rich. Fail, and you die.
● Unblock badass weapons and upgrade them with evolutions in the arsenal:
Buy the best Sniper rifles, assault rifles, shotguns ou Pistols that exist with the gem you earn in the game! Upgrade the ammo, the grip, the calibre to get bullets that inflict more damage, better range, scope, stability, ou zoom. Will you choose the hunting rifle , the awesome assault mp5 or a gun Glock or colt in the armory?
● Play it anywhere
Sniper 3D does not require you to be always online in order to have fun. You can enjoy it in the subway, while flying on a (real) plane, in the car on the road, during services in a temple (or maybe even on toilet!). From time to time, it may be needed to download additional (free) content from internet.
● Limited data usage
Our game will not consume tons of data from your mobile plan that you'd want to use instead to surf the web, watch youtube videos and listen to free music
● Compatibility and support
We're continuously working (hard) so that all Android phones and tablets run the game smoothly. Please report any issue you may experience to fun+sniper3d@fungames-forfree.com
● Disclaimer
Sniper 3D Assassin is a free game but it contains mature content and optional in-app purchases for real money. You may want to keep away it from your kids and younger boys
Developer
Fun Games For Free
Category
Action
Last Update
October 25, 2016
Update notes
+ Performance improvements
+ Bug fixes

The World of Crime Never Stops
Just as the world will continue to spin, the world of crime will continue to spew out trash. Somebody has to work to clean all this trash up. that somebody is you. Travel the world fighting crime nd become the ultimate shooter when you play Sniper 3D Assassin on PC or Mac. As a sniper, your job is to take out the enemy from far away. Find the right perch and set your sights on the enemies. Take them out with one shot because they won't be alone. Complete tons of missions to earn money for upgrades to your realistic rifles. The thrill of the hunt will get your blood pumping as the realistic sounds and cool animations bring you right into the action. The world needs a hero and it's time for you to answer the call in Sniper 3D Assassin on PC and Mac.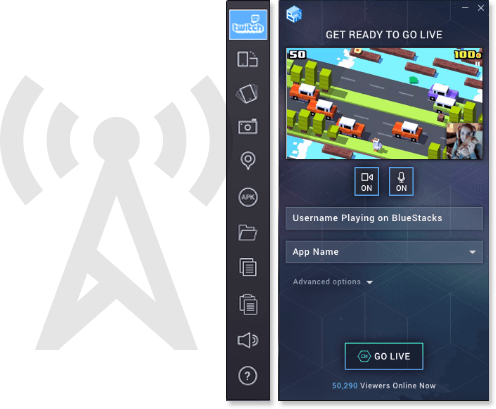 Bring the World on Your Next Mission
Unlike real snipers, you have the chance to bring a bunch of complete strangers and some friends on your next mission. With the latest version of the free BlueStacks 2, users now get one-click controls to Twitch streaming and broadcasting. What once required extra equipment and cables, now only requires one small download and one little click. Twitch is the place for gamers to meet other Sniper 3D Assassin fans and broadcast their latest missions for others to watch. Join to follow other broadcasters and maybe start a following of your own.