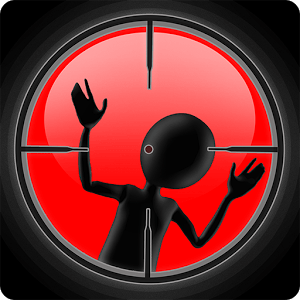 Sniper Shooter Free
Aim and Shoot! Kill the bad guys and accomplish missions to become a Master Hitman.
- EASY CONTROLS
- 3D graphics
- Multiple TARGETS and Scenarios!
- Improve your skills and accomplish EXTREME MISSIONS
- Mini sniper puzzles
- 13 chapters for you to enjoy. More chapters coming soon!
- Layout fully optimized for smartphones and tablets!
Don't miss a single Shot....or you will end up losing your job!
Looks awesome on smartphones and tablets!
Download Sniper Shooter Free - Fun Game now and don't miss amazing updates!
Developer
Fun Games For Free
Category
Action
Last Update
February 10, 2015
Update notes
+ Minor bug fixes

The Life of a Stickman Sniper is Tough
Can you handle the extreme forces and pressures of sniper shooting? The world is full of dangerous men that need to be taken out and after a lot of training, you are the one person who can do it. Play Sniper Shooter Free on PC and Mac to travel the world solving problems with a tight shot and a powerful rifle. Play through a series of challenging chapters full of missions where you will be required to find and kill a target. Some of these targets may be easy to find, but many of them will be hiding in crowds and around civilians. Shoot accurately but quickly as there may be multiple targets that threaten the peace and lives of people everywhere. Enjoy cool 3D graphics with fun stickmen graphics and characters. It's not all fun and games as each kill shot comes with its own blood splatter and panic. Don't miss the newest craze taking the mobile community by storm.