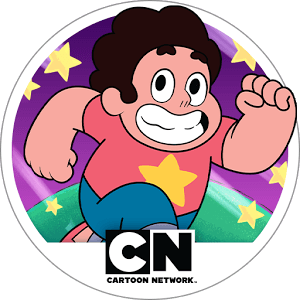 Soundtrack Attack
Soundtrack Attack is a rhythm runner set to the music of Steven Universe!
BATTLE TO THE BEAT
Let's do this! Tap, hold, and swipe along to the music to unleash awesome attacks and outrun the Homeworld gems in Soundtrack Attack - Steven Universe.
MAKE YOUR OWN GEM
Choose a Quartz, Ruby, or Pearl and make them your own. Customize your gem with hair, outfits, accessories, and weapons! Unlock even more options as you play.
PLAY STEVEN UNIVERSE SONGS
Soundtrack Attack features the music from the Steven Universe soundtrack, including remixes of "We Are the Crystal Gems," "Stronger Than You," "Steven and the Stevens," "Giant Woman," and many more!
Believe in Steven with Soundtrack Attack - Steven Universe!
*****
This game is available in the following languages: English
If you're having any problems with this app, feel free to contact us at advanced.platforms@turner.com. Tell us about the issues you're running into as well as what device and OS version you're using.
*****
IMPORTANT CONSIDERATIONS:
This app may contain ads that feature other products, services, shows or offers from Cartoon Network and our partners.
PRIVACY INFORMATION: Your privacy is important to us at Cartoon Network, a division of Turner Broadcasting System, Inc. This game collects and uses information as described in Cartoon Network's Privacy Policy linked below. This information may be used, for example, to respond to user requests; enable users to take advantage of certain features and services; personalize content; serve advertising; perform network communications; manage and improve our products and services; and perform other internal operations of Cartoon Network web sites or online services. Our privacy practices are guided by data privacy laws in the United States. For users residing in the EU or other countries outside the U.S., please note that this app may use persistent identifiers for game management purposes. By downloading this application, you accept our Privacy Policy and End User License Agreement, and you give permission for such uses for all users of your device. The Privacy Policy and End User License Agreement are in addition to any terms, conditions or policies imposed by your wireless carrier and Google, Inc. Cartoon Network and its affiliates are not responsible for any collection, use, or disclosure of your personal information by Google or your wireless carrier. 
Terms of Use: http://www.cartoonnetwork.com/legal/termsofuse.html
Privacy Policy: http://www.cartoonnetwork.com/legal/privacy/mobile.html
Developer
Cartoon Network
Category
Action
Last Update
July 26, 2016
Update notes
Updated the permission handling.
Disabled Wake Lock.
Updated Analytics.

Get Down With Steven Universe Music and Action
The world of Steven Universe is in trouble and you must create a Gem to defeat the Homegems in Soundtrack Attack. In this musical, rhythm-based runner, you take on the role of a Gem from Steven Universe and tap, hold, and swipe your way through the Steven Universe to the beat of some of your favorite songs and tracks from the hit animated series. Choose either a Pearl, Quartz, or Ruby gem and customize every aspect of them. Select fun hairstyles, sweet accessories, wild clothes, and even powerful weapons. Then, it's time to take on the Homegems as you battle for victory and glory. Remixes of hit songs like 'We Are the Crystal Gems,' 'Steven and the Stevens,' and more are waiting for you in Soundtrack Attack. To begin your journey with Steven Universe, click the link above.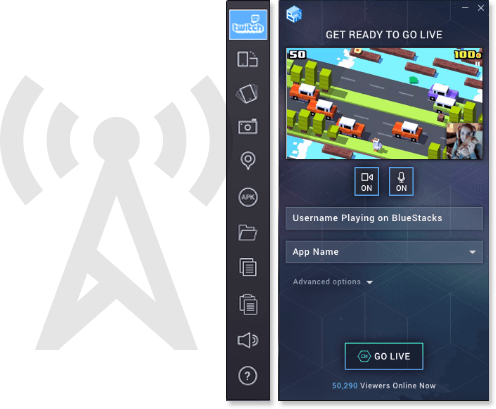 Music is the Spice of Life Around the World
Music is the language of the entire world. No matter where you live, music is as enjoyable by you as it is anywhere else in the world. Share your musical adventures with millions of possible Steven Universe and video game enthusiasts when you broadcast Soundtrack Attack to the massive Twitch.tv network. Hosting more than one million live video game broadcasts every day, Twitch has become the number one social gaming site in the world. Now, thanks to the new and improved BlueStacks 2, you can stream Soundtrack Attack with the ease of one-click access. Simply click, play, and stream Soundtrack Attack to Twitch.