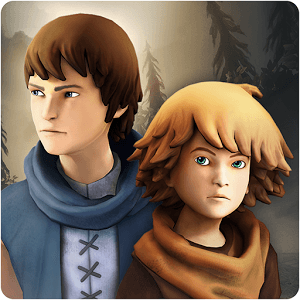 Brothers: A Tale of Two Sons
Critically acclaimed, story-driven adventure game from award-winning Swedish film director, Josef Fares and originally developed by Starbreeze Studios.
10/10 - Joystiq "It's rare for a game to forge a connection so strong."
9/10 - Polygon "Moved me to tears."
9/10 - Eurogamer "A triumph."
Winner of more than 50 awards including Game of Year, BAFTA, DICE and more.
A man, clinging to life. His two sons, desperate to cure their ailing father, are left with but one option. They must set out upon a journey to find and bring back the "Water of Life" as they come to rely on one another to survive. One must be strong where the other is weak, brave where the other is fearful, they must be... Brothers.
• Guide two brothers, Naia and Naiee, on an epic fairy tale journey using specially designed, dual virtual joysticks
• Control both brothers simultaneously as you experience co-operative play in single player mode
• Solve puzzles, explore the stunning locations and fight boss battles, using unique qualities of big and little brother each varying in
strength, size and speed
• Experience an emotional story told without words…narrative above the ordinary
This is one journey you will never forget…
Developer
505 Games Srl
Category
Adventure
Last Update
May 24, 2016

Two Brothers and One Adventure of a Lifetime
Two brothers watch as their father clings to what little life he has left. A sickness has taken hold of the poor man and will not let him out of the Death Grip. The young boys realize they have no other choice but to search for the Water of Life. This mystical potion has only been told in stories passed on through generations, but when faced with the decision between life and death, you have to take every chance you get.

The adventure game from acclaimed Swedish filmmaker Josef Fares finally comes to your computer. Brothers: A Tale of Two Sons has won more than fifty different awards and been ported to numerous platforms. Explore the vast reaches of the brothers' fairy tale world as you search for magical items and solve challenging puzzles. Play as both brothers simultaneously in a massive co-op, solo player game.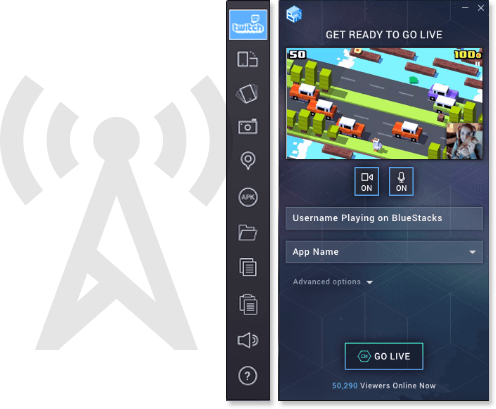 Take Your Adventure Around the World
For a few years now, the most popular gaming site in the world has been Twitch.tv. Any given day, Twitch users can find at least one million live video game feeds broadcast over the Twitch network. More than that, visitors can chat and interact live with the broadcasters, as well as other gamers and fans. With the latest version of the BlueStacks 2 software, you can no stream you mobile gaming adventures directly to Twitch.tv. With the easiest streaming controls of any emulator, mobile players all over the world are building relationships and friendships with gamers everywhere. Download the latest version of BlueStacks 2 and start following your favorite players today.