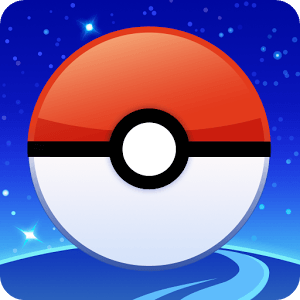 Pokémon Go
Get Your Google Play Flash Deal Offer Now! – Visit the Pokémon GO in-game shop for limited-time Holiday Packs and get new items at a heavily discounted rate. Get these packs until January 3rd only.
Venusaur, Charizard, Blastoise, Pikachu, and many other Pokémon have been discovered on planet Earth!
Now's your chance to discover and capture the Pokémon all around you—so get your shoes on, step outside, and explore the world. You'll join one of three teams and battle for the prestige and ownership of Gyms with your Pokémon at your side.
Pokémon are out there, and you need to find them. As you walk around a neighborhood, your smartphone will vibrate when there's a Pokémon nearby. Take aim and throw a Poké Ball… You'll have to stay alert, or it might get away!
Search far and wide for Pokémon and items
Certain Pokémon appear near their native environment—look for Water-type Pokémon by lakes and oceans. Visit PokéStops, found at interesting places like museums, art installations, historical markers, and monuments, to stock up on Poké Balls and helpful items.
Catching, hatching, evolving, and more
As you level up, you'll be able to catch more-powerful Pokémon to complete your Pokédex. You can add to your collection by hatching Pokémon Eggs based on the distances you walk. Help your Pokémon evolve by catching many of the same kind.
Take on Gym battles and defend your Gym
As your Charmander evolves to Charmeleon and then Charizard, you can battle together to defeat a Gym and assign your Pokémon to defend it against all comers.
It's time to get moving—your real-life adventures await!
Notes:

- This app is free-to-play and offers in-game purchases. It is optimized for smartphones, not tablets.
- Compatible with Android devices that have 2GB RAM or more and have Android Version 4.4 - 6.0 installed.
- Compatibility is not guaranteed for devices without GPS capabilities or devices that are connected only to Wi-Fi networks
- Compatibility with tablet devices is not guaranteed.
- Application may not run on certain devices even if they have compatible OS versions installed.
- It is recommended to play while connected to a network in order to obtain accurate location information.
- Compatibility information may be changed at any time.
- Please visit www.PokemonGO.com for additional compatibility information.
- Information current as of July 5, 2016
Developer
Niantic, Inc.
Category
Adventure
Last Update
December 20, 2016
Update notes
- The bug that caused incorrect vibration notifications has been fixed.
- Day and night modes have changed to more accurately reflect the Trainer's current time of day.
- Minor text fixes.

Gotta Catch 'Em All - For Real
You would be hard-pressed to find a gamer who has not played Pokemon in some incarnation over the last couple decades. Actually, it would be tough to even find someone who has never heard of Pokemon. Thanks to international success of the original Pokemon Gameboy releases, fans all over the world have been able to enjoy Pokemon card games, movies, clothing, food, and more. Now, hundreds of those adorable, yet ferocious, little creatures are invading our real-world!

Pokemon GO is here and has already taken the world by storm. Run through the real-world and catch all the Pokemon you can. Using augmented reality technology, Pokemon GO actually brings you favorite Pokemon to life. Train and evolve your Pokemon for gym battles right in your own neighborhood while cruising Pokestops for Pokeballs, incense, and special items.

Do you have what it takes to become the best there ever was? Play Pokemon GO on PC and Mac to prove it.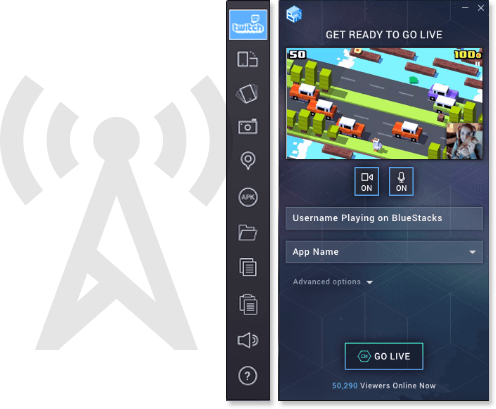 Show Off Your Collection to the World
The hottest game around is Pokemon GO and you know you have one tight collection. Sure, you can call your friends over to check them out, but they're all too busy prepping for their next big Pokemon hunt. Instead, show off your latest catches to millions of Pokemon lovers around the world with the massive Twitch.tv network. Twitch is a social gaming site that hosts million of live streams every single day. Using the free BlueStacks 2, you can now share all of your Pokemon with millions of Twitch users by simply pressing a button.