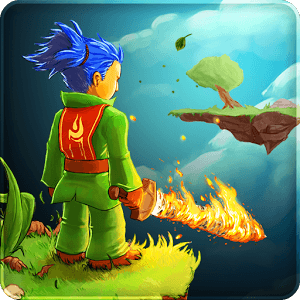 Swordigo
Run, jump and slash your way through a vast world of platforming challenges and embark on an epic adventure! The #1 mobile adventure game and a 3D platformer, now also available for Android phones and tablets.
"Swordigo is a love letter to the platforming and adventure games of the past." — SlideToPlay, 4/4
"There's never a dull movement as you hop between platforms and slash your sword against a plethora of enemies." — Apple'n'Apps, 4.5/5
"Honestly, if you only buy one game this week, you should choose Swordigo." — AppAdvice

A GREAT ADVENTURE
• Explore a magical realm of dungeons, towns, treasures and devious monsters.
• Gain experience and level up your character.
MAGIC AND SWORDS
• Find powerful weapons, items and spells to defeat your enemies.
• Venture into gloomy caves and dungeons to discover powerful hidden swords.
SIDE-SCROLLER PLATFORMER GAME
• Fluid and challenging platforming gameplay designed specifically for mobile devices.
• Precise touch controls optimized for smartphones and tablets.
• Customize the controls to your preference.
Developer
Touch Foo
Category
Adventure
Last Update
September 23, 2015
Update notes
New in version 1.3.3:
• Cloud sync now uses the new Google Play Saved Games feature.
New in version 1.3.1:
• Bug fixes and other improvements.
New in version 1.3:
• You can now sync your game progress to other devices via Google Play Cloud Sync.
• Added support for Google Play achievements.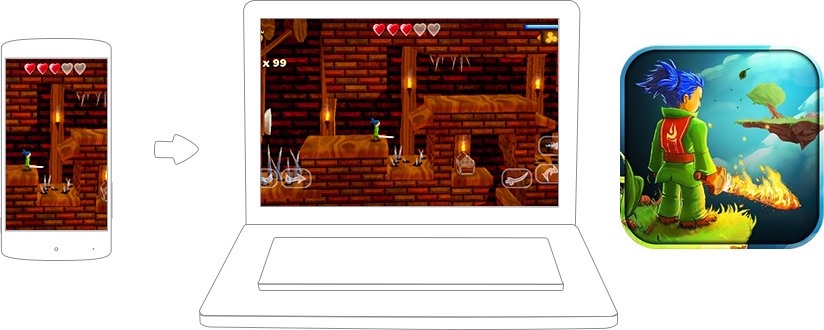 Defeat Corruption from the Comfort of Your Home
The world is being destroyed by a dark force. Only one hero can save the day, and that hero is you. Play the hit Android game Swordigo to explore a vast world full of danger, intrigue and interesting characters. In classic role-playing fashion, level up your character and unlock new and powerful weapons and magic. The side-scrolling gameplay mixed with the simple graphics and controls are reminiscent of the classic RPG's that kept you up for many sleepless nights. All of this fun and excitement is set to one of the most amazing video game soundtracks ever.

Take your adventure to the next level by playing Swordigo on PC and Mac using the new Bluestacks Android Emulator. This free program gives you the power to play almost any Android game right on your computer. Instead of fumbling around trying to control the action with your fingers on a tiny screen, playing bigger gives you a large screen and amazing control using your mouse. Experience the cute visuals and classic sound effects in true-to-life fashion using your computer's speakers.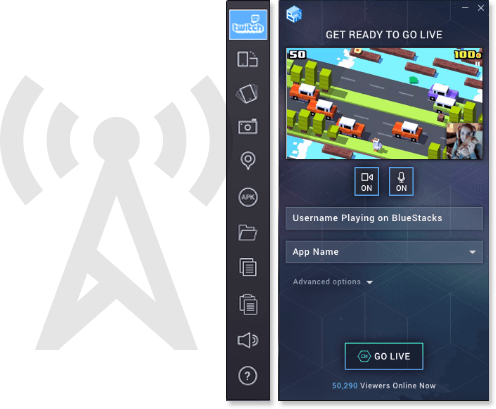 Match Might With the World's Best Gamers
The world is full of hardcore gamers just looking to take on crazy challenges and show the world how well they play. When you Play Bigger with BlueStacks 2, you can now stream Swordigo to Twitch.tv and show the world just how awesome you are. Twitch allows its users to broadcast and view more than one million video game broadcasts each day and chat with the broadcasters as they tackle time challenges, most kills, and more. With the free BlueStacks 2 player, you can now broadcast Swordigo with the ease of one-click controls.