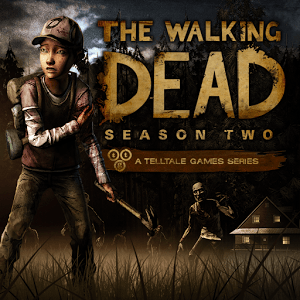 The Walking Dead: Season Two
***Save 25% on additional episodes by purchasing the Season Pass***
The Walking Dead: Season Two is a five-part (Episodes 2-5 can be purchased via in-app) game series that continues the story of Clementine, a young girl orphaned by the undead apocalypse. Left to fend for herself, she has been forced to learn how to survive in a world gone mad. Many months have passed since the events seen in Season One of The Walking Dead, and Clementine is searching for safety. But what can an ordinary child do to stay alive when the living can be just as bad – and sometimes worse – than the dead? As Clementine, you will be tested by situations and dilemmas that will test your morals and your instinct for survival. Your decisions and actions will change the story around you, in this sequel to 2012's Game of the Year.
• Decisions you made in Season One and in 400 Days will affect your story in Season Two
• Play as Clementine, an orphaned girl forced to grow up fast by the world around her
• Meet new survivors, explore new locations and make gruesome choices
- - - -
SYSTEM REQUIREMENTS
Minimum specs:
GPU: Adreno 300 series, Mali-T600 series, PowerVR SGX544, or Tegra 4
CPU: Dual core 1.2GHz
Memory: 1GB
- - - -
The game will run on the following devices but users may experience performance issues:
- Galaxy S2 – Adreno
- Droid RAZR
- Galaxy S3 Mini
Unsupported Device(s):
- Galaxy Tab3
Developer
Telltale Games
Category
Adventure
Last Update
November 29, 2016
Update notes
Updates for episode 5.

Zombies Have Come to Feast on the Living - and That Means You!
As if surviving a zombie apocalypse isn't hard enough, imagine trying to do it if you were a little girl. That is the role you are thrust into when you play The Walking Dead: Season Two on PC and Mac. Clementine is a young girl who had her parents taken away from her during the zombie apocalypse. Now you must find a way to survive and not grow to be a killer yourself. Every decision you make in this game series will affect how your story plays out.

One of the best parts of this game are the awesome graphics and realistic sounds. Play The Walking Dead: Season Two on PC and Mac to experience these qualities the best way possible. Watch as the dead come life right in front of you and listen for the moaning right behind you. This is truly an experience full of horror and it needs more than just your Android device. Unleash the horrors and download the new BlueStacks Android Emulator app for your computer. This tool allows you to play any Android game right on your computer, making it easy to jump right into the zombie apocalypse anytime you want.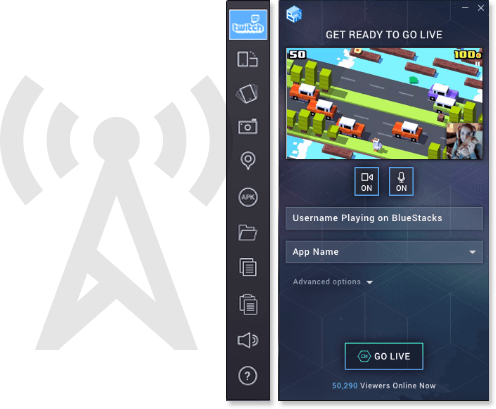 The Undead Have Returned From Their Graves
The only thing more vicious than a growing horde of the undead is a rabid mob of gamers. This makes Twitch.tv the only thing even close to the scare level of a horde of zombies. More gamers shamble over to the Twitch community to share and view hours of intense and entertaining video game footage than any other site. Each day, you can find over one million live broadcasts being hosted on Twitch.tv, and now you can join this growing horde of gamers. BlueStacks 2 now gives users one-click access to stream The Walking Dead: Season Two directly to the Twitch network.