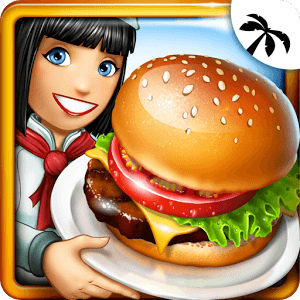 Cooking Fever
Cook delicious meals and desserts from all over the world in this FREE addictive time-management game! With a choice of 16 unique locations, from Desserts and Fast Food to an Oyster Bar and Oriental Restaurant, you will be able to practice your skills in a variety of settings and cooking techniques. Use more than a hundred ingredients to cook several hundred tasty dishes. Try all the possible kitchen appliances, from coffee makers and rice cookers to pizza ovens and popcorn makers. Decorate your restaurants to attract more clients. Make your own freebies, such as cookies or cupcakes, to make your customers' experience more personal and memorable – just like in real life! Upgrade your kitchen and produce an even greater variety of dishes. Oh, and did we say that this game is as addictive and as engrossing as fever? Have fun cooking and don't forget to share your delicious meals with your friends on Facebook!
Features:
* More than 400 dishes to cook using 150 ingredients
* 16 unique locations
* More than 400 levels to complete
* Hundreds and hundreds of upgrades for your kitchen appliances and interior
Cooking Fever asks permission to fully enable some functions:
* Access location – to provide region specific in-game offers
* Access external storage – to correctly save your progress
Developer
Nordcurrent
Category
Arcade
Last Update
November 29, 2016
Update notes
The all new and exciting Italian Buffet has come to Cooking Fever! Experience authentic Italian gastronomy - spaghetti, ravioli, panettone! No customer can resist the fragrance of fresh basil and olives.

Catch the Fever and Begin Your Culinary Career
As a beginning chef, you know how important it is to work hard and keep your customers happy. That is your goal in Cooking Fever on Android. Open your doors to a flood of customers and manage your time to serve them all efficiently and quickly. The faster you cater to your customers, the more money you will make. Use this money to unlock new locations, appliances, and more. With over 400 unique dishes to learn and prepare, the fun and challenges will never stop.

To really catch the fever and take your culinary career to new levels of awesomeness, play Cooking Fever on PC or Mac using the new Bluestacks Android Emulator app. By clicking the link above, you will instantly begin your free download of Bluestacks. Once completed, this powerful tool will allow your home computer to play almost any Android game available in the Google Play store. No more squinting to see ingredients or clicking on the wrong customer with your fingers. When you Cook Bigger, you can easily see customers and use your mouse to select delicious ingredients.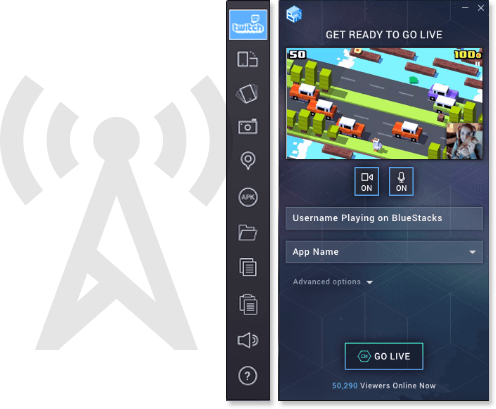 Spread the Fever to Global Proportions With Twitch
Twitch is a social network dedicated solely to gamers and the folks who love them. Each year, millions of users upload and broadcast video gam footage for the world to see and learn from on site called Twitch.tv. Now, with the latest version of the BlueStacks 2 player, you can broadcast your own Cooking Fever gameplay footage to Twitch and start connecting with other fans today. More than just a place to watch videos, Twitch a social site that aims to help players connect with each other over their love of video games.