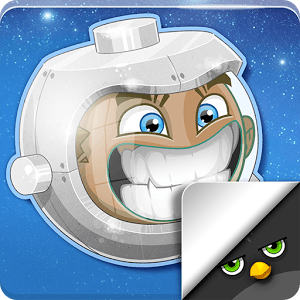 Rack Up
The creators of the hit game "Run the Joint" are back with a brand new challenging one-touch arcade puzzle game!! Hectic game play where every level is unique as you confront aliens that seem to develop a personality!
***** Prepare to swipe until your fingers are raw! - Robin Anstealin
Distress Signal sent from "British Space Station 404": "Aliens have taken control of our key space research stations dotted all over the galaxy, show them whose boss and reclaim the grid!" Send in HMS Rack Up!
It is HMS Rack Up's job to battle the invaders and protect what is ours. When the Distress Signal goes out you will be called to help fight back the swarm of aliens from Wall-Crawlers, to Bouncers to Block-Eaters that are determined to destroy and break down our space stations. There will be Power-Ups along the way that will help you with your mission.
How far can you get before they catch you?
Controls
Swipe to move and cover the empty board by building and joining walls to fill them in. Claim 80% of the board to complete the level.
Use the Power-Ups to help fight your way through and try to reclaim all 40 challenging levels!
------------------
Install now for instant addictive arcade style fun!
Think before you swipe, these aliens are coming for you. This game will keep you on the edge of your seat & have you coming back for more.
------------------
Game Play
Aliens
• Wall-Crawlers: These blue aliens creep along the edges of walls, hide in the wall to avoid them.
• Bouncers: Red Bouncer aliens bounce off the walls, the smaller the space the more dangerous they become.
• Block-Eaters: The green aliens devour what is in their path and will destroy what you have built.
• Within-Blocks: These frightful yellow aliens only appear in the walls that you have created
If an alien strikes the wall that you are building its infection will spread, try and complete the wall before the infection reaches you.
Power Ups
• Lightning Fast: Grabbing this power up it will increase your speed drastically
• Slow Motion: Slows down the aliens giving you more time to create walls
• Invincibility Shield: Gives you protection against the aliens
• Lock Enemies: Locks aliens in place giving you free reign to move about
Note your Power Ups only last a few seconds so make use of them while you can.
Score
If you want to go one step above the achievement of completing levels then your score is the one to watch and is dictated by how much of each level above 80% you can cover.
Lives
You start with 3 lives and it's a good idea to watch a video ad which will give you an additional 2 lives bringing it up to 5 lives.
To make it even easier, you gain an additional life after completing each level.
Death
Each time you die you start again in the bottom left hand corner.
You can die when the alien catches up with you or an alien's infection runs along your wall until it reaches you.
==for news & updates or just to chat==
Follow us on https://twitter.com/nakedpenguinboy
Join us on Facebook https://www.facebook.com/nakedpenguinboy
If you enjoy Rack Up please take a minute to leave a nice review: it really helps.
Having any problems? Any suggestions? We would love to hear from you! You can reach us at support at info@nakedpenguinboy.com
Developer
Naked Penguin Boy UK
Category
Arcade
Last Update
May 23, 2016

Our Space Stations Are Under Attack!
Our space stations are being attacked by aliens and it is up to the folks of the HMS Rack Up to save them. As the distress call comes in from British Space Station 404, the crew of the HMS Rack Up are already gearing up for action. Help the team defeat the oncoming swarms of aliens by blocking their infections and building up your defenses to max limits.

In this intense, science fiction puzzle game, you have to cover an empty board to block the incoming alien attacks. Watch out, as different aliens have different powers. Some will lurk in the walls until it grabs you while others may simply start a small infection that will spread and destroy your entire base. Unlock the true potential of the HMS rack Up by playing this game right on your Mac or PC computer. Click the link above to start playing.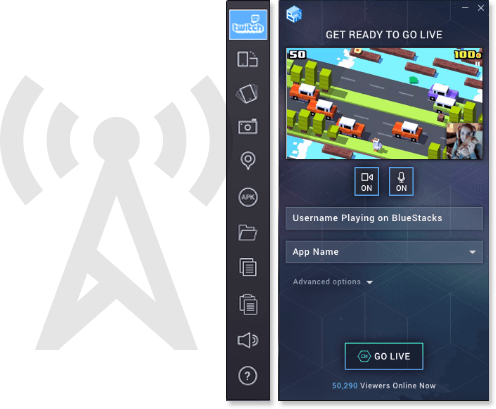 save the Space Station, Save the World
The world is watching you with bated breath. Really, the world is watching your every move thanks to modern advances in gaming technology. It's now possible for any mobile gaming fan to broadcast every game of Rack Up directly to their friends and followers at Twitch.tv. twitch has become one of the most popular gaming sites on the internet by giving players a place to share their video gam footage while chatting and interacting live with other players and fans. Users can follow their favorite broadcasters and even start growing a following of their very own. Download the new BlueStacks 2 to enjoy one-click access to the world of video game broadcasting.