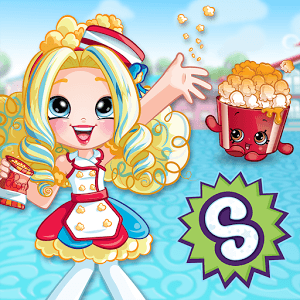 Shopkins: Welcome to Shopville
Explore Shopville and play mini games with all of your favorite Shopkins including Apple Blossom, Lippy Lips, Cheeky Chocolate and Kooky Cookie! Stock up on candy at the Candy Shop, get creative in the Stationery shop, sort rainbow cakes in the Cake shop, help Donatina at her Donut Cart and more! Once you shop, you can't stop!
FEATURES
- Collect and play with all your favorite Shopkins from Seasons 1 to 6 and add them to your My Shopkins Collection
- Explore the Shopville street and interact with your favorite Shopkins
- Play games, earn coins and unlock Shopkins!
- 12 fun-filled shops to play in!
- Meet the Shoppies!
Stay Connected!
Visit our official site at http://www.shopkinsworld.com
Follow us on Twitter https://twitter.com/ShopkinsWorld, Facebook https://www.facebook.com/ShopkinsWorld and Instagram https://instagram.com/shopkins_world
Check out the Shopkins webisodes and videos on Youtube https://www.youtube.com/user/ShopkinsWorld
Contact us for more information at: http://www.moosetoys.com/about/contact
Privacy Policy http://www.moosetoys.com/privacy-policy
Terms of Use http://www.moosetoys.com/about/terms-of-use
SUPPORTED DEVICES
This app supports devices running Android 4.1 and above.
Updates may affect compatibility.
ADVICE TO PARENTS
The game requires an Internet connection (3G or WiFi) for Shoppies VIP Code usage as well as to download and update. Kids, ask a parent first before downloading. Shopkins World is free to download and play, and additional in-game items can be unlocked via earning rewards through play.
Shopkins World is free to play and contains third party advertising. By playing the game you agree to the terms of service which can be found at http://www.moosetoys.com/about/terms-of-use or viewed at any time in the settings screen of the game.
While the game gives the player the option of entering a username, this name is never shared with Moose or other players. Please visit http://www.moosetoys.com/privacy-policy for more details.
Shopkins World app is subject to the Play Store terms and conditions.

2013 Moose. Shopkins logos, names and characters are licensed trademarks of Moose Enterprise.
Pty Ltd. All rights reserved.
Developer
Mighty Kingdom
Category
Arcade
Last Update
November 9, 2016
Update notes
- Halloween is over but the bowling fun continues in Shopville.
- Minor bug fixes

Come Play With Your Favorite Shopkins
Those adorably addictive Shopkins are for a whole new interactive adventure. Come along and join Apple Blossom, Lippy Lips, Cheeky Chocolate and Kooky Cookie as you explore Shopville like never before and play Shopkins: Welcome to Shopville on your computer. Take your Shopkins on a shopping trip through the Small Mart and stock up on yummy treats at the Candy Shop. As you wander through the streets of Shopville, you and your child will be able to interact with characters from seasons one to three and browse through other stores like Kooky Cookie nd the Cupcake Shop. Everything your family hs come to love about the Shopkins is included in this fun Android app. The only thing missing is you. So, click the link above and start exploring and have fun times in Shopkins: Welcome to Shopville.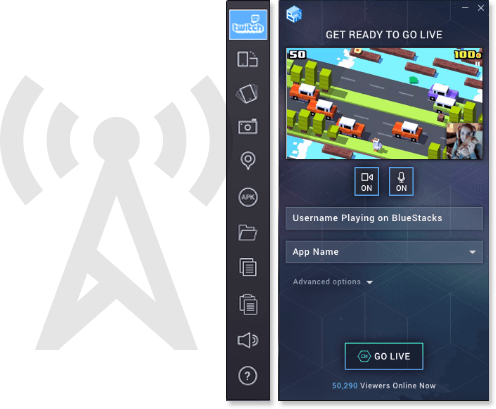 Give Friends and Family a Tour Through Shopville
When we're young, there is no feeling better than sharing something we love with friends and family. In today's digital world, our friends and family can span countries and continents, so sharing with everyone can be difficult. Make this a much simpler task by joining millions of other casual and hardcore gamers on Twitch.tv. Twitch hosts more than one million live video game broadcasts each day and users are encouraged to chat with broadcasters and other viewers during the live streams. As a social network, users can follow players and keep tabs on their favorite titles past and present for any news and live streams. With BlueStacks 2, users can now use the easy one-click streaming controls to broadcast Shopkins: Welcome to Shopville to Twitch.tv.