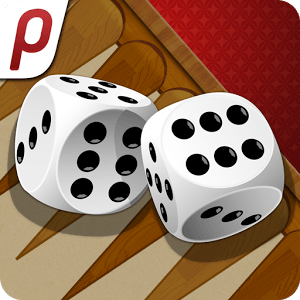 Backgammon Plus
Double the stakes and make new friends.
- Join the tables of your friends with a single touch
- Chat while you're playing
- Win thousands of Chips every day
- Log in as a guest and play without using your Facebook account

Start playing right away with a single touch. No need to look for empty tables! Join the table and play against your online Facebook friends with one touch. You can select from a wide range of rooms to play with better players with higher bets. Do you want to create your own room? Create a room of your choice and play with
alternative options!
Now you don't have to stop the music while playing. Just start playing Backgammon Plus
and continue your listening experience.
You can play Backgammon Plus on Android Devices with 3G, EDGE or Wi-Fi connection. If you get disconnected, just reconnect to continue playing from where you left.
********
Did you come across a bug or have a suggestion? Reach us via destek@peakgames.net
Be first the know about the news and updates: http://apps.facebook.com/tavlaplus/
Developer
Peak Games
Category
Board
Last Update
December 28, 2016
Update notes
Backgammon Plus is a brand new game now!
Check your Inbox, you'll be very pleased with what you see...
- Exclusive chip offers
- Collect free chips from your friends
- New and fun achievements with loads of bonus chips
- Win free chips every minute you spend and every level you get
and much more fun is now on Backgammon Plus 3.0
This version includes critical updates. Players using a version older than this won't be able to login to the game anymore.

Make new Friends and Enjoy Backgammon Plus on PC and Mac
Backgammon has been a game enjoyed by countless players from around the world. Now you can bring the fun of this classic game to your home when you play Backgammon Plus on PC. This Android-powered game gives you the chance to play Backgammon any time you want either solo or with friends. Connect with your Facebook account for even more fun, or log in as a guest and never have to worry about connecting your accounts. No matter how you decide to play, Backgammon Plus on PC and Mac is the best way to go.

When you play Backgammon Plus on PC and Mac, you will get a whole range of features and benefits that you have never had before. A steady internet connection means never having to wait for a new game to start or wait to make you move. Using your mouse to control the on-screen action means you will be able to make your moves more quickly and win more games.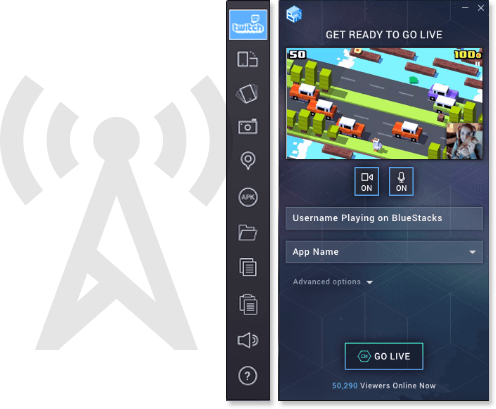 Share Your Knowledge With Players From Around the World
Unlike many other games that clog up the app stores these days, Backgammon is a game of skill and strategy. The best way to learn is from those who already know and Twitch.tv is where the best Backgammon Plus players share their footage and experiences. Twitch is the largest gaming community in the world with millions of users sharing hours and hours of footage every single day. Use BlueStacks 2 to share you Backgammon Plus experiences with other fans and discuss new techniques, tactics, and other gameplay thoughts on Twitch.