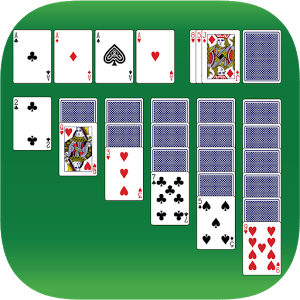 Solitaire
Solitaire by MobilityWare is the ORIGINAL maker of Solitaire with Daily Challenges. We're ALWAYS updating our Solitaire to include fun new features! We are the #1 Solitaire card game on Android.
If you like Windows Solitaire, you're going to love our old school Solitaire game! Popular with casual fans and casino lovers alike, this is the same Solitaire game AS SEEN ON TV, and the only Solitaire app that includes Daily Challenges. A unique Daily Challenge appears every day to test your logic and train your brain! Solve the Daily Challenge and receive a crown for that day. Earn trophies each month by winning more crowns!
We have MORE NEW THEMES! Celebrate with the New Year's theme, smell the flowers in the Spring Theme, and bundle up with the Rainy Day theme.
MobilityWare Solitaire stays true to the classic Solitaire card game (also known as Klondike or Patience), the most popular version of Solitaire. With amazing graphics tailored for Android and the best game play of any Solitaire app on the market, you'll have a blast rediscovering your favorite classic game!
Solitaire is FREE to download! Play the classic card game now!
Solitaire is also known as Patience.
SOLITAIRE BY MOBILITYWARE FEATURES:
NEW: Play Solitaire in Immersive Mode
Old school games take on new life in Immersive Mode: Play without distraction
♦ Classic Solitaire: remove the Menu and Status Bar on devices that utilize the Navigation Bar (requires Android 4.4 or above)
Fun Addicting Games of Classic Klondike Solitaire
Klondike Solitaire Draw 1 card
♠ Klondike Solitaire Draw 3 cards
♠ Winning Deals: Increase the challenge
♠ Vegas Cumulative: Keep your score rolling over
♠ Addicting, unique ways to play!
Challenge Games of Solitaire - Unlock Challenges Each Day
Daily Challenges task you with completing unique feats every day
♥ Challenges keep the classic game of solitaire new every time
♥ Play Solitaire every day for a unique, challenging game!
Classic Games, Modern Options
Portrait or Landscape view mode
♣ Solitaire statistics tracker: study your progress and playstyle
♣ Cards & Tables can be fully customized
♣ No wifi required for Random Deals. Play anywhere!
Brain Training - Keep your Mind Sharp
Solitaire is the original Logic puzzle. Stay mentally fit with a fun card game!
♦ Brain Games can help kids and adults alike in a fun, engaging way
♦ Challenges & Achievements will puzzle your brain, put your logic skills to the test and keep you coming back to play!
Vegas Casino Style Scoring
Vegas scoring means plenty of authentic casino fun
♠ Vegas fans will flip for Solitaire! Keep the score rolling with Vegas Cumulative Mode
♠ Casino Blackjack & poker lovers won't be able to put Solitaire down!
Multiplayer & Leaderboards
View your scores on the leaderboards
♥ Play with friends: race against friends and see who finishes the fastest!
Solitaire by MobilityWare is one of the best fun free games for kids and adults alike! If you've ever played Solitaire on your PC, enjoyed a round of casino blackjack, or any variants like Spider Solitaire or Tripeaks Solitaire, you'll feel right at home in this authentic, original Klondike Solitaire game!
Download Solitaire and bring the #1 classic game anywhere!
Solitaire is ad-supported.
LIKE US on Facebook
http://www.facebook.com/mobilitywaresolitaire
Developer
MobilityWare
Category
Card
Last Update
November 17, 2016
Update notes
If you're enjoying Solitaire, please take a few seconds to give us a review!
MORE NEW THEMES
We have three more new themes for you to play with! Try out the New Year's, Spring, and Rainy Day themes. Which one will be your next favorite background? Try them all!
We also implemented some optimizations to give you an even better gaming experience with Solitaire.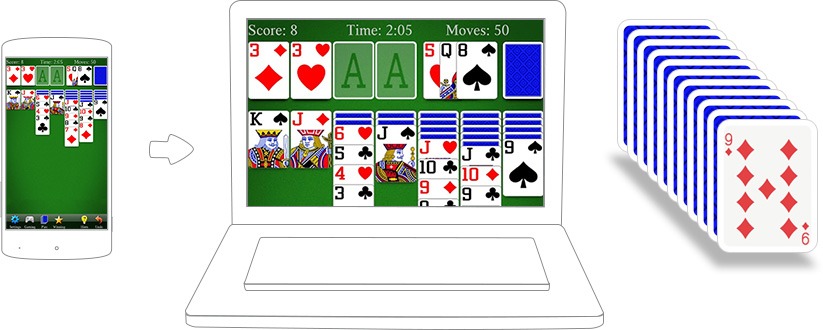 Play the Card Game That is Taking the Mobile World by Storm
Solitaire is one of the most played card games in the world. For hundreds of years, people have managed to pass the time with this easy to learn card game, and in our fast-paced digital world, none of that has changed. No more dealing with entire decks of cards. Now, you can download and install Solitaire for Android and play as often as you wish. With this free Android app, you can play Daily Challenges for new and exciting games to win crowns an trophies. Become Solitaire royalty!

When people think of Solitaire, they generally think of a slow moving card game that you must play alone. What fun is it to play a classic card game alone, though? The beautiful graphics and smooth gameplay is perfect to share with friends and family, and when you download the new Bluestacks Android Emulator, you can easily share the fun with everyone you know. Bluestacks allows you to download and install a number of Android apps right onto your home computer. The process is quick and easy and when completed, you can play Solitaire on PC or Mac while chatting with friends or searching the web.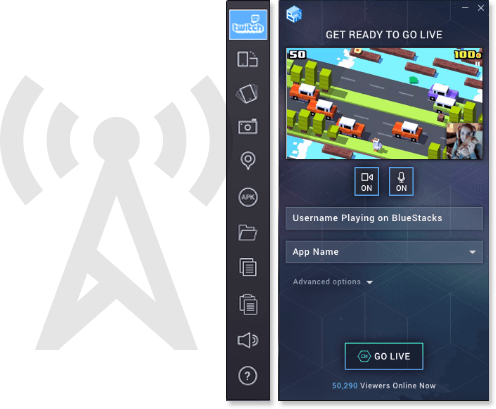 One of the Oldest Card Games Meets New Technology
It's true that Solitaire may be one of the oldest card games in the world, but in today's increasingly digital age, this old game still has a lot of followers and fans around the world. This can be easily seen by the number of gamers showing up to watch live broadcasts of Solitaire games from all over the place. Twitch is the number one social gaming site in the world and every day millions of users show up to watch more than one million live gaming broadcasts. Join these passionate gamers and stream Solitaire to twitch with the new BlueStacks 2 player.