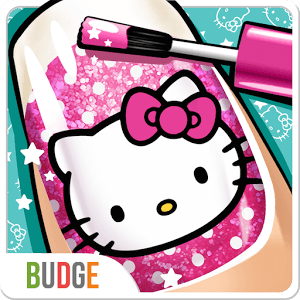 Hello Kitty Nail Salon
Budge Studios™ presents Hello Kitty® Nail Salon! Help Hello Kitty create supercute manicures, and work your way up to superstar nail designer status. Test your skills with challenges or explore your creativity in Free Style!
FEATURES
• Chose from different nail shapes, polish colors, patterns and backgrounds
• Add cute stickers, gems and Sanrio characters such as Hello Kitty, Badtz-Maru, Chococat, Keroppi, Little Twin Stars, My Melody and Tuxedosam
• Apply manicures on a photo of your hand or a friend's hand
• Design unique manicures in Free Style
• Put your matching skills to the test by copying a manicure in Match This
• Earn cute stars and new nail designer levels
• Save and share your designs from the album
• Tablet compatible
COPPA COMPLIANT
Budge Studios takes children's privacy seriously and ensures that its apps are compliant with privacy laws, including the Child Online Privacy Protection Act (COPPA), a privacy legislation in the United States of America.   If you would like to learn more on what information we collect and how we use it, please visit our privacy policy at: http://budgestudios.ca/?p=privacy . If  you have any questions, email our Privacy Officer at : privacy@budgestudios.ca
ABOUT BUDGE STUDIOS
Budge StudiosTM was founded in 2010 with the mission to entertain and educate children around the world, through innovation, creativity and fun. Its high-quality app portfolio consists of original and branded properties, including Barbie, Thomas & Friends, Strawberry Shortcake, Caillou, The Smurfs, Miss Hollywood, Hello Kitty and Crayola. Budge Studios maintains the highest standards of safety and age-appropriateness, and has become a global leader in children's apps for smartphones and tablets. Budge PlaygroupTM is an innovative program that allows kids and parents to actively participate in the creation of new apps.
HAVE QUESTIONS?
We always welcome your questions, suggestions and comments. Contact us 24/7 at support@budgestudios.ca
Before you download this game, please note that this app is free to play, but additional content may be available via in-app purchases. It also may contain advertising from Budge Studios Inc. regarding other apps we publish, and social media links that are only accessible behind a parental gate.
BUDGE STUDIOS is a trademark of Budge Studios Inc.
Developer
Budge Studios
Category
Casual
Last Update
September 14, 2015

Become a Superstar Nail Designer!
Join Hello Kitty and her friends as they try to come up with super cute manicures and nail designs. Let your creativity roam free with the Free Style mode or tackle tough challenges to keep improving your skills. Hello Kitty Nail Salon comes packed a wide variety of features to keep you busy for a long time. Choose from different nail shapes, polish colors, patterns, backgrounds, and more as you create your own unique styles and designs. Add stickers of gems and famous Sanrio characters like Chococat and Hello Kitty for some extra flair. Upload photos of your hands or a friend's hands to apply manicures directly to them. Earn rewards and stars as you climb nail designer levels in the solo challenges. Share your favorite designs with your friends and family by saving them directly to your computer when you play Hello Kitty Nail Salon on PC or Mac.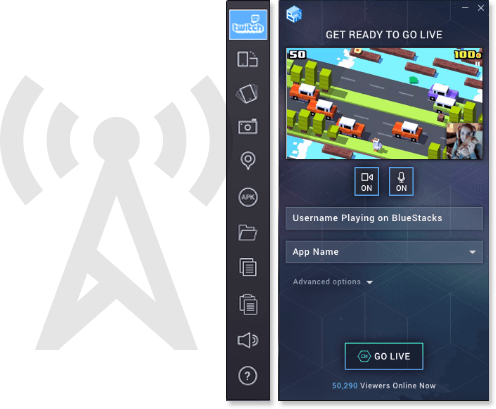 Art is Meant to Be Shared
Just as with any art, your original nail designs are meant to be shared with the whole world. BlueStacks 2 is great at doing this already, but with the latest version of the free player, sharing your mobile experiences is even easier. Now, users that change the game with BlueStacks 2, can broadcast Hello Kitty Nail Salon to the huge Twitch.tv network of gamers and art lovers with the ease of one-click controls. Twitch hosts more than one million live video game broadcasts each day, and now you can join them.