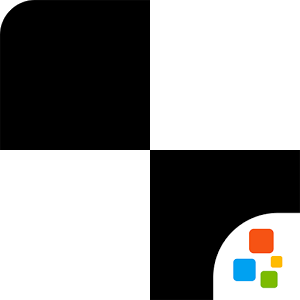 White Tiles 4 Piano Master
"White Tiles 4" now has 201 AWESOME FREE MINI GAMES.
Tap Black Tile or colorful tiles, don't touch the white one.
【Game Features】:
◈ 201 Awesome Game Modes
◈ Mixer system : Play 2 or More modes at the same time.
◈ 5 Instruments : Piano, Guitar, Drum, Dubstep, Classic.
◈ Shake system : Shake your phone to switch modes.
◈ 100 Tiles Colors
◈ Easy to play for all ages.
◈ An unparalleled gaming experience
【Some Modes Descriptions】:
◈ Multiplayer Mode : Play with your friends on same stage.
◈ Amazing Mode : There are so many tiles, Don't miss anyone.
◈ Lighting Mode : It's getting dark, watch your step.
◈ Reverse Mode : The tiles go into reverse. Try to Tap it.
◈ Flappy Mode : Fly in the sky like a cute bird.
◈ Crossy Mode : Just cross the road.
◈ 2048s Mode : Try to get 2048 tiles.
◈ Heartbeat Mode : Don't Lose Your Heart! One tile one heart, if miss, you will lose 5 aa hearts.
More Modes are in the game.
Developer
Brighthouse
Category
Casual
Last Update
August 26, 2016
Update notes
We fixed a serious bug of mode selected page.
The Time Has Come for You to Rule Rome
The game that started it all has returned with an even more intense mix of great music and hardcore finger-tapping action. White Tiles 4: Piano Master is another great addition to the popular Android game series that gives you one simple task. Don't touch the white tile. Sounds simple enough, but as the keys are coming at you, slips will happen and it's back to the beginning for you and your tired fingers. Play in over 140 different game modes featuring five musical instruments.

Sure, you can tap pretty quickly with your fingers, but you can click even more quickly with your mouse. Play White Tiles 4: Piano Master on PC and Mac to try it out for yourself. Download the new BlueStacks Android Emulator from the link above to unlock almost every Android game for your computer. With BlueStacks, your computer is able to install and run almost any Android app out there. This means you won't have to worry about things like dropped signals, overage charges, and dead batteries anymore.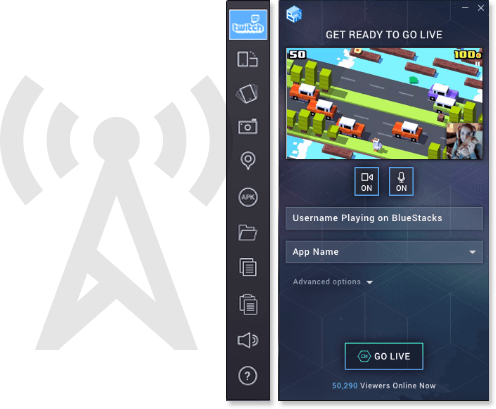 Twitch Broadcasting is Now Within Reach
Twitch has become the largest gaming community on the internet by giving gamers a place to broadcast their favorite video games to the entire world. Where once extra equipment was needed, one now only needs to Play Bigger with BlueStacks 2 and they can stream White Tiles 4: Piano Master to millions of Twitch users. Follow your favorite players and titles or stream White Tiles 4: Piano Master to gain your own followers and make your way to twitch broadcasting fame. Streaming to Twitch has never been more convenient with the one-click controls of the free BlueStacks 2.