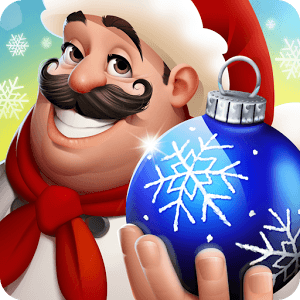 World Chef
December 28th - January 6th. Get our Google Play Year-End Deal: Never-before seen combo packs of Gems or Gold + an exclusive Christmas decoration with amazing discounts!

Welcome to a game so mouth-watering you should probably play with a bib on. This is World Chef, a place where the kitchen never closes and the waiters always have big smiles on their faces.

In World Chef you'll have the chance to cook world cuisines and build and decorate the place to your taste.

Start with a humble little restaurant, then fill it with customers and great food to start growing. Expand your menu with every new international chef: Tacos, pizza, sushi,... The whole world can fit inside your place! The success ladder will lead you to welcoming VIP diners and even taking over the beach club! You will soon master the art of running a top restaurant.

And remember! This is not a fast food joint, take your time to slow-cook your best recipes. Your clients know they will be worth the waiting.

----
FEATURES:
Create, decorate and run your own fine dining restaurant!
Craft exclusive decorations at the Design Studio.
Buy and trade fresh ingredients and cook increasingly delicious dishes.
Serve your finest cuisine to customers from all around the world.
Increase your popularity and see how all the VIPs become regulars!
----
World Chef is FREE to download and FREE to play. However, you can purchase in-app items with real money. If you wish to disable this feature, please turn off the in-app purchases in your phone or tablet's Settings.
Developer
Social Point
Category
Casual
Last Update
December 7, 2016
Update notes
- Customize your restaurant with Christmas decorations!
- Now the Shop includes a section where you can see all stored decos together!
- We keep bringing on board the best chefs in the world! This time we are joined by Joon-woo, our new Korean Chef, and Vadim, who will bring in the best of Russia.
- Six new VIPs want to visit you!
- Get our Google Play Year-End Deal: Combo packs of Gems or Gold + an exclusive Christmas decoration with amazing discounts! (12/28-01/06)

Your Culinary Career Begins Here
In the culinary world, you're only as good as your next dish, so make sure it's the best you can cook up. Play World Chef on Mac and PC to open up your very own restaurant. Just as any business, you will start small with only the basic of dishes to serve up. Continue to work hard and serve your customers the best dishes you can cook up, and you will be able to grow nad expand until you have created a culinary empire that attracts only the most famous of clients. You will begin to build your restaurant one dish at a time by hiring chefs to cook a variety of styles and dishes. Variety is the spice of life, so don't waste your time perfecting one style. Be broad and attract more customers. Earn cash and decorate your restaurant exactly how you want. Play World Chef on PC and Mac bu clicking the link above.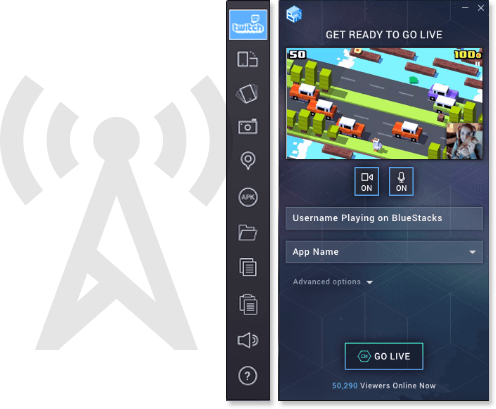 The Best Part of Cooking is the Sharing
Any dish that is worth eating is worth sharing. When you Play Bigger with the new BlueStacks 2 player, you unlock the world of Twitch broadcasting like never before. Twitch is the only social gaming site that hosts more than one million live broadcasts each and every day. Users can chat live during broadcasts with the broadcasters and other players watching the stream and follow their favorite players. It's now even easier to stay up to date on your favorite games and players on Twitch with advanced user controls. Join millions of other players around the world and broadcast World Chef to Twitch.tv with the ease of one-click controls.