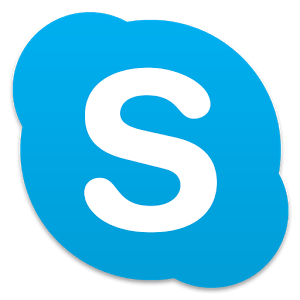 Skype
Skype keeps the world talking. Say "hello" with an instant message, voice or video call—all for free, no matter what device they use Skype on.
• Talk face to face with a video call.
• New group video calls with up to 25 people.
• Free voice calls to anyone else on Skype. Add up to 25 people on a group call.
• Message your friends in an instant and add up to 300 people to a group chat.
• Call mobiles and landlines at low rates (Skype to Skype calls are always free).
• Share photos, video messages, your location and add emoticons and Mojis to your chat.
• Skype's available on smartphones, tablets, PCs, and Macs. Now it's even easier to stay connected to friends and family – no matter the device they're on.
* Operator data charges may apply. We recommend using an unlimited data plan or WiFi connection.
Developer
Skype
Category
Communication
Last Update
December 5, 2016
Update notes
What's new in this version?
• Bot improvements
• Fixed crash on Android 5.x+ devices
Please continue to share your ideas and comments by using "Send Feedback". We're listening!

The Future is on Your PC and Mac
For years, countless works of fantasy and fiction have envisioned a future where we could video call anyone we want. Well, that future is here with the free Skype Android app. With Skype, you can voice and video chat with almost anyone in the world. Not only a great way to stay in touch one-on-one with friends and family, Skype works well as an instant messenger and group chat app. Stop waiting for the future and start living in it when you download the Skype app for Android.

Skype works alright on your phone or mobile device, but without a steady and strong internet connection, you can be plagued with dropped calls and reduced quality. Forget about those worries and install Skype on PC or Mac via the new Bluestacks Android Emulator. This free tool gives you the chance to download and install almost any Android app right on your home computer. No more dropped calls or spotty quslity when you can rely on your steady home internet connection.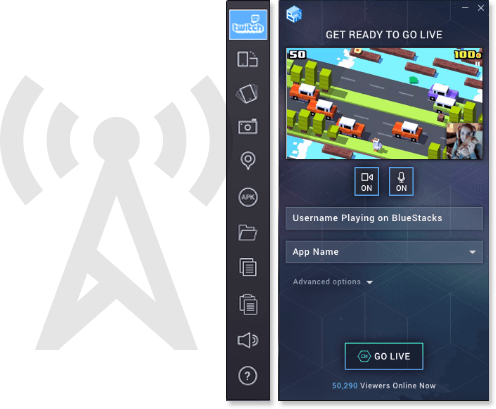 Communication is Easier Than Ever Before
Today, it is more common than ever before to find people communicating with others halfway across the globe. Each day, it seems the world is getting smaller and smaller. To help make this communication even easier, the newest version of the free BlueStacks 2 player comes with easy, one-click controls to broadcast Android apps and games directly to Twitch.tv. Twitch is a social gaming site that allows players and app users to connect with each other while watching live footage and broadcasts. Users can follow other players, chat while watching broadcasts, send messages, and even start building a following of their own.