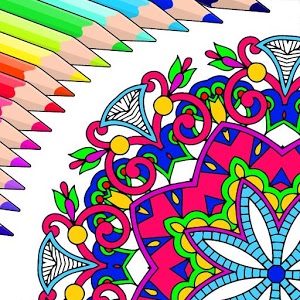 Colorfy
*** Elected as one of the "Best App of the Year 2016" by Google - "Most Beautiful" category ***
Colorfy is the free addicting coloring book for adults on Android. Start coloring books now! Kids and girls can also enjoy the pictures of mandala, florals, animals and patterns.
With Colorfy, you don't need wifi to start the coloring game!
Coloring books and mandalas are proved to help adults release the stress and feel better: test it now!
Features:
- Color beautiful florals, animals, patterns, mandalas, cats, gardens, famous paintings, and more
- Create your own color combinations in this awesome coloring game
- Designed for adults but kids and little girls can also enjoy the coloring experience.
- Easy controls! Simply tap to paint and pinch to zoom on the coloring pages
- Experiment with beautiful palettes
- Design unique work with new filters and effects
- Share your creations with family and friends
- Post your art and get likes from your followers on Instagram or Pinterest
- Works offline! No wifi needed to relax on the best coloring book.
● New images and pictures every week
Get inspired with pics posted by users all over the world! Just browse our own feed or explore the hashtag #colorfy on Instagram. Create your own pic collages that look like real paintings or colorful photos. Unleash your inner artist.
● Coloring books anywhere
Colorfy is a free app and does not require any internet connection. Have fun with it in the garden, while kids play video games, or during that long coast-to-coast flight. Relax and be creative.
● Connect with the world in a new, meaningful, and beautiful way
Share your creations in Instagram, Snapchat, Messenger, Facebook and more. The colors you choose say a lot about your true feelings.
● Colorfy Plus subscription
A subscription is offered within the app for access to the full content and weekly image updates.
● Compatibility and support
We're continuously working so that all Android phones and tablets run Colorfy the best way possible. Please report any issue you may experience to support+colorfy@fungames-forfree.com Or check our website at http://www.colorfy.net
● Age rating disclaimer
Colorfy is a free app for all ages. Just like the best games – children, girls, and adults can enjoy it without any restrictions. Have your kids pass time with this app.
Developer
Fun Games For Free
Category
Entertainment
Last Update
December 16, 2016
Update notes
*** Elected as "Best App of the Year 2016" by Google! ***
Hi everyone! We are bringing 2 new features to enhance your color experiences... Check it out!
~ New filters interface: explore new filters and advanced edits!
~ New thematic palettes!
We hope you enjoy it!
Team Colorfy

Relieve Stress by Channeling Your Inner Artist
In today's high-stress world, it is impossible to find anyone who does not suffer from the daily grind and stresses of life. It is also impossible to find someone who does not have a smartphone in their pockets or hands at almost all times. Why not use that smartphone to help relieve all of the stress and anxiety caused by today's fast-paced culture. Colorfy is the most popular coloring app available and continues to grow every day. Perfect for children and adults alike, Colorfy features easy-to-use controls, a wide variety of free pictures, and quick sharing buttons. Who says coloring has to be only for the young? Experience how quickly time flies by and your worries simply melt away when you lose yourself in a detailed picture and a vivid imagination.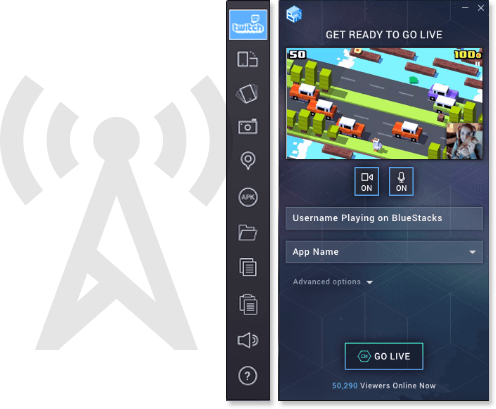 Color Your World With twitch.tv and BlueStacks 2
Coloring is more than just a children's pastime. Coloring has a way of relieving stress and calming a person while helping to keep the spark of creativity alive in the world. When you play Colorfy on Mac or PC with the free BlueStacks 2 player, you will have convenient access to broadcast your Colorfy artwork to millions of users around the globe. Twitch.tv features millions of hours of gaming footage from a multitude of titles and platforms. BlueStacks 2 now gives you one-click access to share your beautiful Colorfy artwork with other fans of the app and even check out other artists' visions.