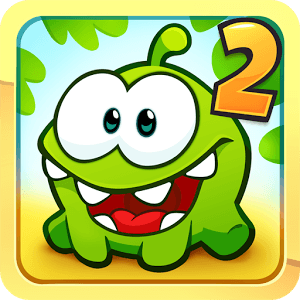 Cut The Rope 2
SWEET! Om Nom's shenanigans continue in Cut the Rope 2! With new characters, fresh gameplay elements and tricky missions, candy collecting has never been so fun!
Eager to learn more about Om Nom's adventures? Watch "Om Nom Stories" cartoons and other amazing videos on our YouTube channel!
www.zep.tl/youtube
Cut the Rope 2 brings fresh challenges and unanticipated obstacles to the candy crunching, physics-based phenomenon that has delighted millions of players around the world! If you like Cut the Rope, you'll love Cut the Rope 2!
With new characters, fresh gameplay elements, and, of course, Om Nom, candy collecting has never been so fun! Complete tricky missions to earn medals, advance in the game and access special levels. Play with your friends to see who can get the highest score, or tackle the puzzles on your own!
In his unexpected adventure, Om Nom breaks out of his box and travels through lush forests, busy cities, junkyards and underground tunnels, all in pursuit of one goal – CANDY! Along the way, he encounters the Nommies, the cutest candy collecting helpers a little green monster could wish for!

ALL NEW LOCATIONS TO EXPLORE! Travel through an interactive map to discover new locations filled with candy collecting, rope cutting action.
ALL NEW CHARACTERS TO MEET! Find 7 new characters, the Nommies, to help you on your unexpected journey.
ALL NEW HATS TO BRAG ABOUT! Customize Om Nom, choose your favorite candy and select your finger traces.
ALL NEW ADVENTURES FOR OM NOM! Experience completely new graphics, sound and gameplay elements, including the ability to move Om Nom.
ALL NEW MISSIONS! Collect the perfect number of stars and strategically gather fruit to complete the mission in each level.

MEET OM NOM'S NEW FRIENDS, THE NOMMIES!
• Roto can carry Om Nom to the best candy catching locations
• Lick can make small bridges with his tongue to help Om Nom reach his goal
• Blue can lift Om Nom to new levels of candy hunting fun
• Toss can throw objects, including candy
• Boo can scare Om Nom to jump to new heights
• Snailbrow bravely rolls on walls and ceilings and pushes candies around, like a boss
• Ginger can burn away obstacles between Om Nom and the candy
Don't waste any time - exciting surprises await! Help Om Nom find his way home...out of the forest, through a pond and a junkyard, into the city and beyond!
Cut the Rope 2 supports high resolution for an optimal gaming experience on both phones and tablets.
Already a fan?
LIKE US: http://facebook.com/cuttherope
FOLLOW US: http://twitter.com/cut_the_rope
WATCH US: http://youtube.com/zeptolab
VISIT US: http://cuttherope.net/cuttherope2
Developer
ZeptoLab
Category
Puzzle
Last Update
July 4, 2016
Update notes
Trained Roto so he can carry more weight.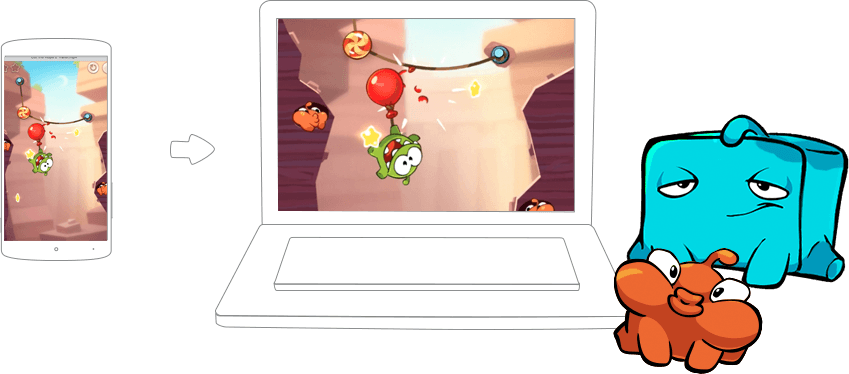 Win all the candy with Cut the Rope 2 on Your PC and Mac
Who doesn't like a tasty piece of candy? Even little green creatures love candy, and you are about to meet one of them right now. Om Nom is a tiny green creature that just loves his candy. In Cut the Rope 2, you are tasked with helping little Om Nom retrieve that delicious candy. In each level, there will be a piece of candy suspended by a series of ropes. By cutting the ropes, you can release the candy and hopefully get it to Om Nom.

The complicated physics of these levels can be made even more challenging when attempting to beat them on tiny mobile device screens. So say goodbye to playing Android apps on your smartphone or tablet, and say hello to playing bigger on your PC or Mac. Download the free Bluestacks Android Emulator to easily find and install Android apps right onto your computer.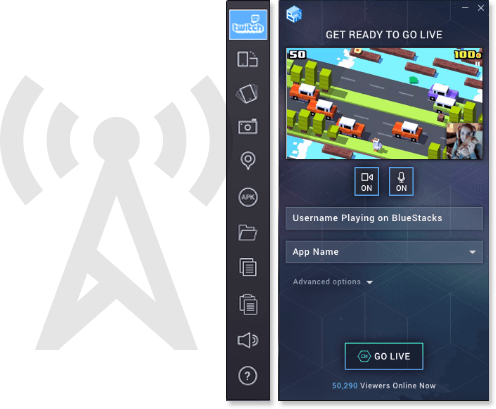 Bring a New Social Element to Your Mobile World
When you use the new BlueStacks 2 player to play your favorite mobile games, you are bringing your mobile world and home world one step closer together. Help make this combination even more powerful with quick streaming of Cut The Rope 2 games to the amazing Twitch.tv network. Twitch has become known for bing THE place to find and share clips and live footage of your favorite games with millions of other users. It is also a great place for gamers to meet and connect with other fans and even some of the bigger names in the gaming industry.