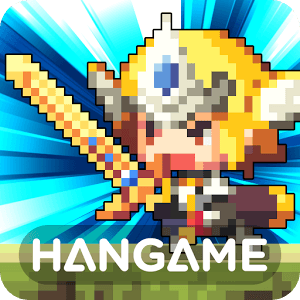 Crusaders Quest
Match your way to victory in this epic adventure RPG, Crusaders Quest!
Enter the world of Hasla, and uncover the mysteries that have befallen the land. Who could be behind it all? Gather your team from over 200 Heroes, and quest through real-time puzzle combat! Defeat the waves of monsters, and save the Goddess and find out who is behind all the destruction!
– Battle the Corrupted Soltar in the Fortress of Souls and confront his evil corrosive magic!
– Enter a retro 16-bit RPG and traverse the lands to save the Goddesses!
– Enjoy a fast-paced puzzle combat! Match your heroes' skill blocks to quickly decimate your enemies, and deliver devastating special moves!
– Strengthen your Heroes and enter the Colosseum and battle against the might from around the world! With over 200 Heroes to collect, the combinations are endless! Does your team have what it takes to get to the top?
– Uncover the mystery of the madness in the world. Follow the trail of magic rescue the Goddesses, on their quest to cleanse the corruption from the world!
– Gear up 6 Unique Classes, with over 200 Unique Heroes in this 16-bit world! Choose the Powerful Warrior, the Magical Wizard, the Precise Hunter, the Lightning Quick Archer, the Priest with the Healing Grace, or the Paladin, who strikes with Holy Might!
If you need to reach Customer Support, please email us at cq@hangame.com.
Like us on Facebook! -> https://www.facebook.com/CrusadersQuest
Follow us on Twitter! -> https://twitter.com/CrusadersQuest
Watch us on Youtube! -> http://bit.ly/HanYOUTUBE
Talk on our Forum! -> http://forum.hangame.com/forum/crusaders-quest-cq
Developer
NHN Entertainment Corp.
Category
Role Playing
Last Update
December 14, 2016
Update notes
-7 of the coolest "THE KING OF FIGHTERS '98" Heroes have arrived for a Limited Time!
-A Collaboration Ancient Dungeon has been added!
-New Skins are here!
-UX/UI Fixes
-Balance Fixes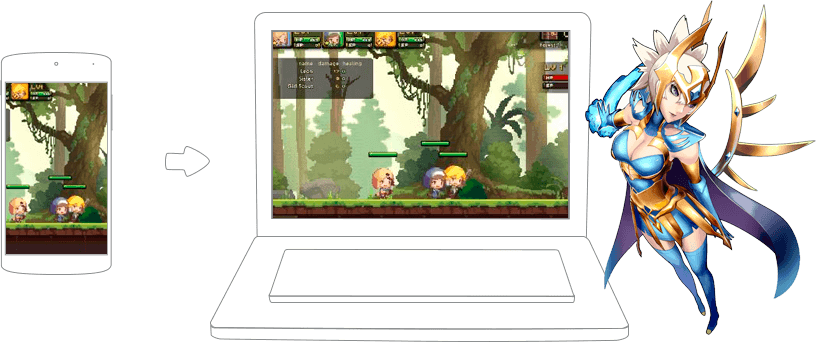 Save the Goddesses Using BlueStacks and Your Home Computer
A mysterious witch has brought a great darkness to the land. The only hope for your kingdom is to save the Goddesses so they can unleash their great power on the evil with. Your journey will take you through thick forests, blazing deserts and more as you fight your way through hordes of dangerous monsters and enemies. Match your heroes' skill blocks as quickly as you can to unleash massive attacks and vanquish your foes once and for all.

Since speed is the name of the game, your best chance for survival is to play Crusaders Quest on PC and Mac using the new BlueStacks Android Emulator. The free BlueStacks app allows you to instantly download and play any Android-powered app right on your computer. No more poor internet signals or lost games when you use BlueStacks. Now all of your game data will be automatically backed up and the power of your home internet connection will ensure you never lag in a battle again.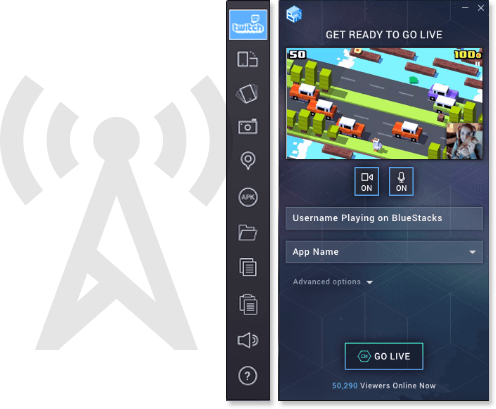 Crusaders Unite With Twitch and BlueStacks 2
Twitch and BlueStacks unite to bring mobile gaming fans the easiest and most convenient way to stream Crusaders Quest gameplay footage to the large Twitch network. Twitch is a site that gives players a place to go and hang out with other gaming fans. Millions of hours of gameplay footage is uploaded and streamed each day with millions of fans flocking to watch and discuss it. When you find a player you like watching, simply follow them and be alerted every time they broadcast a new video or follow your favorite titles to watch new videos.