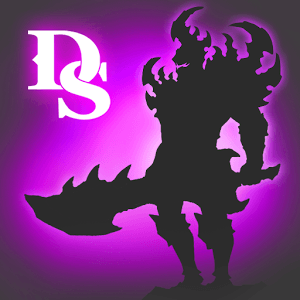 Dark Sword
[NEW UPDATED] The Darkness update
All I remember is that night... The dark dragon has closed the gate to the sun. And light vanished. All living creatures became dark... Only carrying what's left behind... the eternal pain.
In the darkness that has lost light… True dark action begins.
▪ Side scrolling hack and slash RPG
▪ Stylish dark fantasy graphics
▪ System for farming and strengthening different weapons
▪ Over 100 stages and monsters
▪ Hardcore mode for the fearless
You must overcome the eternal darkness and defeat the Dark Dragon.
May the light shine upon you!
*Access authorization to play the game (The game will not run if not authorized)
- Authorization required for device identification, to be used for real-time game and user support.
- Authorization required for installation of the game on external storage.
Official Community
https://game.nanoo.so/darksword
Support
https://game.nanoo.so/darksword/customer
Developer
NANOO COMPANY Inc.
Category
Role Playing
Last Update
November 9, 2016
Update notes
v1.4.2
-Increased Power Stone drop rate
-Fixed bugs
v1.4.0 The Darkness update
-New Game Mode: Dark Dungeon
-New Stage: Frozen Castle of Death
-Addition of Dark Unique Set
-New monsters and bosses
-Addition of transcendence of equipment tiers
-Enhanced game optimization
-Modified some parts of game balance

In a World of Bright Copies, Play a Dark Original
The light hs been stolen from the planet by the great dark dragon. All living creatures have become dark and filled with pain and sorrow. In the dark, a true hero must rise and unlock the gate to the sun. The side-scrolling hack-n-slash RPG game of the year is now available to play on your Mac or PC. Dark Sword is a stylish fantasy actioner with more than 100 challenging levels. Play through multiple game levels including Hardcore Mode to continually test your skills. Fight through waves of dark enemies and strengthen your hero. A wide variety of stats, enemies, and weapons are available to be sure players are always able to upgrade their hero. Can you overcome the eternal darkness of the dark dragon and bring the light back to your people? Play Dark Sword on Mac and PC to experience role-playing on a different level. Click the button above to get started.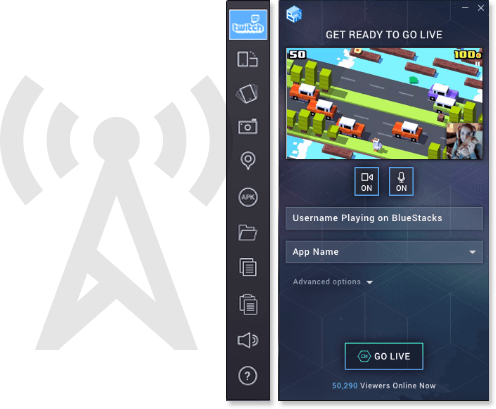 Shine Your Light For the Whole World to See
When you use the new BlueStacks 2 app to change the game and play Dark Sword on PC and Mac, you get the most convenient Twitch.tv broadcasting controls ever created. With the click of a button, you can start streaming Dark Sword to thousands or millions of players around the globe. Twitch is a social gaming site that hosts in excess of one million live video game broadcasts each day. Twitch users can watch and share video gam footage, chat live during broadcasts, and even follow the players and titles that they truly enjoy.