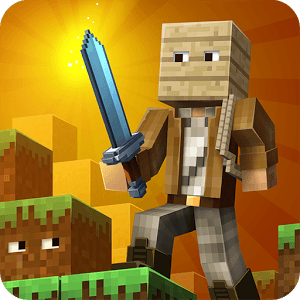 Hide and Seek – Minecraft Style
Online battle. Play with friends. Multiplayer HIDE AND SEEK in minecraft style.
**Hide and seek treasures minecraft style** - is a new easy to master free to play* game with pixel art graphics.

Go on an exciting adventure seeking for the lost friends: mine ancient tombs, hide from the ancient evil, craft tools to deal with it, seek and get all the treasures.

Explore the mysteries of the Aztecs, tombs of Egypt. Try crafting and building and many other abilities to pass all the traps of the Middle Ages Castles and Ancient Greece.

Hide n Seek FEATURES:
* A mixture of 2 genres - RPG world and logic puzzles
* Hide and seek - hide from Evil and seek for friends
* Wide variety of map artstyles and themes
* Beautiful cube art 3D-graphics
* Different ways to beat each level
* Time records
* Special "Adventurer" block skins maker for minecraft

Soon:
* New maps: Atlantis, Spaceship, Sci-fi, Tibet, Vampire Mansion, Heaven Islands, Hell map for Minecraft mods, Sky Wars, Zombie Invasion
* Co-op mode: cooperative multiplayer walkthrough, chat, records table with your friends.
* Special rewards for best players: coins, trophies, etc.Meet the **Hide and seek treasures minecraft style** - fun game to make your day brighter!
* the new 3 pixel rooms

This is not an official Minecraft game and not a minecraft mod. Hide and seek treasures minecraft style is not associated with minecraft - pocket edition (pe) or any other versions of Minecraft (including mods like Pixelmon). This is an unique game with its own design and style.

**BEST GAME -** - That is our goal!
Our game is at the active work stage, and we will gradually add more and more new features to it.In case of inappropriate behavior of the game, please contact us by mail so we can ask you about the details.
*In-game purchases included. If you do not plan to use this feature, be sure to set a password for an e-wallet in order to avoid making unintended purchases.
Developer
BRBG
Category
Role Playing
Last Update
January 3, 2017
Update notes
Bug fixes and optimization

It's Time to Play Hide and Seek With the Big Boys
Get ready for the most exciting game of hide and seek that you will ever play. Hide and Seek - Minecraft Style is an adventure unlike any other. Your dear friends have been lost and it's up to you to search the world to find them. In this pixilated adventure, you will have to mine the Earth for hidden treasures and friends, hide from a great evil that seeks to end your adventure, and so much more. Based on the hit Minecraft, Hide and Seek - Minecraft Style brings a whole new twist to the cubed city building genre. As you travel the world in search of your lost friends, you will have to craft items and solve puzzles to unlock new area like the tombs of Egypt and Aztec ruins.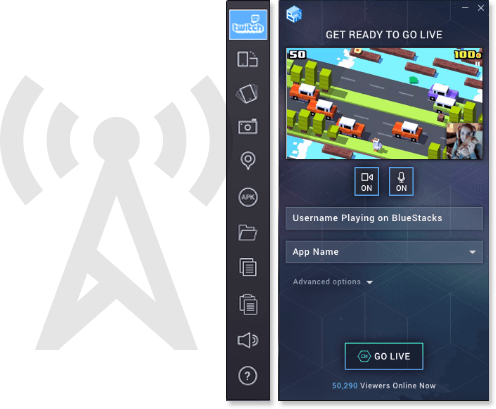 Play Hide and Seek With the Twitch Community
Hide and seek is never any fun all by yourself, which is why BlueStacks 2 users now have one-click access to broadcast Hide and Seek - Minecraft Style to the huge Twitch community. Each day, there are more than one million unique visitors to Twitch.tv that come to watch live video game footage, interact with broadcasters, meet other gamers, and to just hang out with their favorite games. Join the Twitch revolution with the free BlueStacks 2 player and start broadcasting your mobile experience to the world.