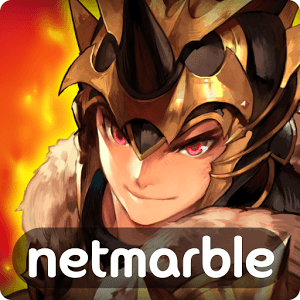 Seven Knights
■Authority Permission Information■
[Phone – Read Phone State]
Seven Knights does not get access to your phone calls history or contact list and does not collect information therefore this should not be a safety or privacy concern.
This authority has been added in order to solve the crashing issue in Seven Knights.
Join the saga of "Seven Knights"
- a stunning RPG filled with heroics, adventure, and a diverse assortment of creatures and fiends.
The land of Ladenberg is in need of brave warriors who can face the God of Destruction and preserve peace.
It is up to you, along with Evan and Karin, to put together a band of warriors to achieve victory!

[FEATURES]
LIMITLESS 3D BATTLES
- Enlist teams by combining hundreds of heroes for powerful combinations
- Immerse yourself in Dynamic Effects and Diverse Skill Animations
STRATEGIC PLAY
- Power Up, Rank Up, and Gear Up to prepare your heroes in their quest for Ladenberg.
- Customize your Team's Formation and manage Skills to strategize for the upcoming battles.
NUMEROUS GAME MODES
- Adventure Mode: Conquer the Continents as you train your heroes!
- Battle Mode: Duel with other players to prove your worth!
- Celestial Tower: Challenge to your limit as you battle levels of increasing difficulty!
- Daily Dungeon: Gain a variety of Hero Supplements when you show your strength.
- Castle Rush: Cooperate with your guild mates to earn the honor of being the Best Guild!
Dive into the world of Seven Knights and begin your Adventure today!
By downloading this game, you are agreeing to our Terms of Service and Privacy Policy.
-Terms of Service: http://help.netmarble.com/policy/terms_of_service.asp,
-Privacy Policy: http://help.netmarble.com/policy/privacy_policy.asp
Developer
Netmarble Games
Category
Role Playing
Last Update
November 16, 2016
Update notes
Update List
- Tower of Abyss

Ladenberg is in Peril and Needs Brave Warriors
The great land of Ladenberg is in dire trouble and needs a brave band of heroes to rise up and fight for the people. The dreaded God of Destruction has come to Ladenberg to wreak havoc and destruction on its people. With the help of locals like Evan and Karin, you will need to find and recruit a team of unlikely heroes to fight the evil God of Destruction and save the Land of Ladenberg. Preserving peace in the land will not be easy, so do not take this task lightly, brave warrior.

Seven Knights is a fast-paced role-playing game that is taking the world by storm. Already huge in several countries, the stunning graphics and awesome 3-D battles are drawing in players in droves. To make the battles pop even more, the developers have added intense sound effects to the mix. Just like the classic RPG's of yore, Seven Knights allows you to alter many aspects of your party that can affect battle outcomes.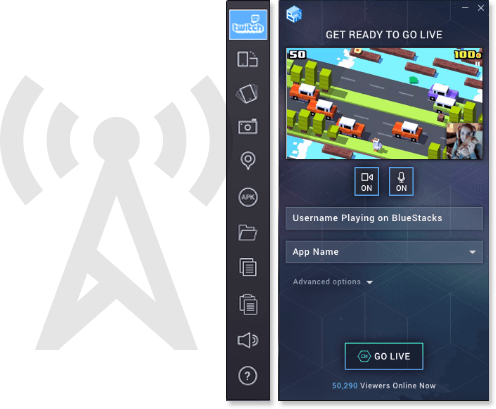 Save Ladenberg With the Help of Millions of Other Warriors
Ladenberg is in dire need of your help, but this is not the task for one warrior to go alone. No, this journey is far too great, but with the help of warriors from all corners of the globe, you can save the people of Ladenberg and become a hero. Stream Seven Knights to Twitch.tv to share you gameplay footage with millions of other users to meet other RPG fans and even get some tips on your game. The one-click access of the BlueStacks 2 player makes Twitch broadcasting easier than ever.