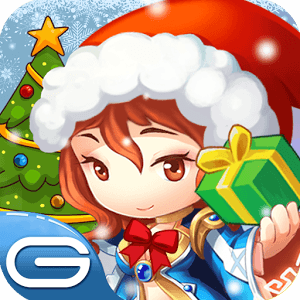 Starlight Legend
Play with more than million players!! 2016 most exciting MMORPG Starlight Legend", a Classic RPG evolved for a new generation! Play now and stand a chance to win awesome X-mas themed item such as Xmas Sleigh Mount card and many more! Wait, there's more~! Login for 7 days to get diamonds and other fabulous rewards!!
[Updates] War of Dawn & Forgotten Land - Embark in a mysterious hunt and fight to get ancient rare treasures

● Capture beautiful moments with your friends
Enjoy yourself in game with friends and create memorable moments together. Share your happiness, passions and joys in the social media.
● Magnificent Game Designs & Stunning Visual Effect
With fine quality art design and classic MMORPG scenes, each character has unique skill effects and combo chain. It's more than just a game.
● Find and train your own pets
Cute pets will escort you to the adventure land as your most loyal friends.
Beat up those bullies and get tons of loots.
Create your very own pet troopers now!
● Mix and match your own style!
Over hundreds of fashions in the closet for you to choose from.
Get ready for an unforgettable fashion show!
Express your feelings with our very own facial emotions.

●Establish guild and fight for glory!
Recruit the best players on the server!
Train with teammates and strength your guild defense.
Draw your weapons when the war start!
● Other features
[Seasonal event items] - Various themed items for you to loot during the festive seasons. Santa Claus, reindeer, snowman and much much more are just waiting at your doorstep.
[World Boss]- Fight the fearless evil world boss with everyone in your servers and defend your hometown against those demons!
Stay tuned for more news and events!
Facebook:http://www.facebook.com/StarlightLegend.eu
Offcial site:http://www.gamebegin.com/xgcq/xgcq.html
E-mail:custom@gamebegin.com
Developer
GameSky Global
Category
Role Playing
Last Update
July 11, 2016
Update notes
1. Optimize game experience
2. Add more daily events
3. Fix some known bugs

Your Brothers and Sisters in Arms Need Your Help
Those who have fought bravely with you and alongside you are now in desperate need of your help. An evil has swept over the land and now the people of your kingdom are in terrible danger. Assemble a team of heroes and warriors that will bravely face the unknown and fight with honor until death comes for them. In this magical world. the brave warriors come in many shapes and sizes. Collect and use powerful Meng pets to aid you in combat and ensure you take home the spoils of victory. Play Starlight Legend on Mac or PC to experience a gluttonous feast of visual beauty and artistry. Smooth animations help bring well-designed characters and artwork to life as you do battle with the scariest monsters of the land. Dedicated to staying true to the reality of fighting and battle, players can power up their heroes and pets to unleash a terrible force upon their enemies. More than that, these upgrades can help them increase wealth and power off the battlefield, as well.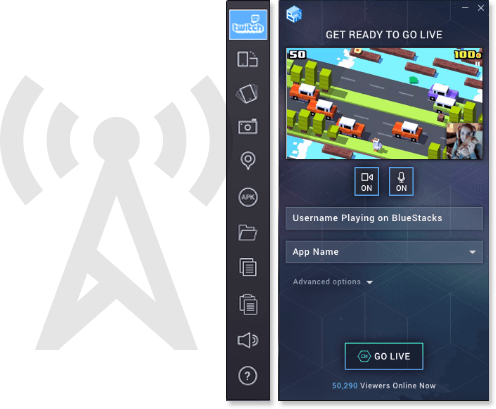 Bringing the Massive Back to MMORPGs
The entire premise of MMORPGs lies in the fact that there are many players online. Now, Android players have the chance to turn any game or app into a massive online event. Twitch.tv gives anyone the chance to be a video game broadcaster by hosting more than one million live broadcasts every day. You can join this growing group of Twitch broadcasters by using the new BlueStacks 2 to broadcast Starlight Legend to the massive Twitch community. Meet other Starlight Legend fans and get some tips from more experienced players around the world.