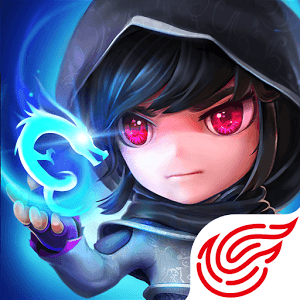 Tome of the Sun
Play the fun, action MMO that blends deep customization and epic quests with lightning-quick combat and real-time multiplayer in a vibrant, fantasy world. Create your hero, summon battle companions, and charge through more than 150 exciting dungeons to claim the Tome of the Sun!
In Tome of the Sun, you'll compete with friends and foes in Clan wars, Co-op quests, PvP matches, and Arena assaults to gain rewards and status. Along the way, personalize your heroes with enhanced gear, costumes, even magical wings, as you engage with other players across the Sun Kingdom!
KEY FEATURES
- Fierce Fighters: Choose from Duelist, Archer, Knight & Mage hero classes. Play up to four heroes on a single account
- Mighty Battle Pets: Collect a powerful team to lead onto the battlefield. Evolve your mightiest pets to Legendary status
- Real-time Action: Slash, Smash & Dodge your heroes to victory over ruthless bosses and their minions
- Epic Single-player Story Mode: Use strategy & skills to survive over 150 dungeons in a fun MMO world
- Massively Multiplayer: Engage with others in PvP battles, clan wars, team dungeons, resource sharing & in-game chats
- Deep RPG Personalization: Over 1,000 custom enhancements including gear, costumes, wings & more
KEEP IN TOUCH
- Facebook: https://www.facebook.com/TomeoftheSun
- Twitter: https://twitter.com/TomeoftheSun
- Forums: http://community.netease-na.com/categories/tome-of-the-sun
- Wikia: http://tomeofthesun.wikia.com/wiki/Tome_of_the_Sun_Wikia
- Support: https://netease.helpshift.com/a/tome-of-the-sun/
Developer
NetEase Games
Category
Role Playing
Last Update
August 18, 2016
Update notes
• Better user experience
• Game performance improvement
• Bug fixes

The Shadow World is Unleashed
For a long time, the Tome of the Sun has stood to keep the balance of the world in check. Now, the Tome of the Sun has been shattered and lost, allowing the Shadow World to begin seeping over into our realm. With the entire world's harmony knocked out of whack, the need for a band of heroes is greater than ever. Help restore peace and harmony to the world and play Tome of the Sun on PC and Mac to experience fast-paced combat within a deep RPG-style story. The Sun Kingdom is full of evil beings, magical sorcerers, and deadly creatures now that the Tome has been destroyed. Tome of the Sun has more than 150 dungeons to explore and a lot of loot to be had, giving players a nearly endless supply of hack-n-slash action and gameplay. Join up with other players from all over the world in various multiplayer game modes including PvP and co-op battles.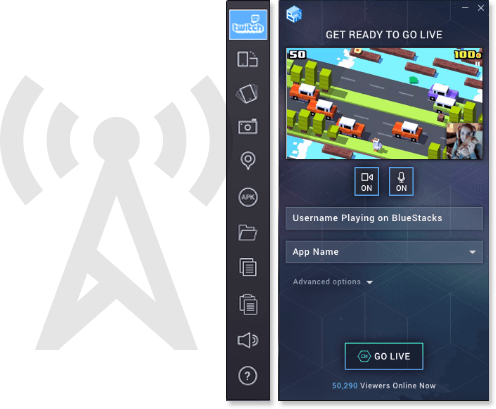 Show Off Your Pets to Twitch
One of the most interesting parts of playing Tome of the Sun on Mac and PC is seeing all of the powerful pets in all their glory. Your large computer screen is a great way to easily see your powerful pets, but when you Play Bigger with BlueStacks, you can now broadcast Tome of the Sun to the massive Twitch community of gamers. Join millions of video game enthusiasts that already visit Twitch.tv every day to watch hours and hours of live gaming footage, interact with broadcasters and other users, and meet new people.