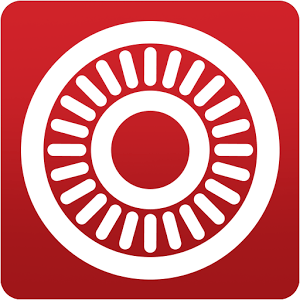 Carousell
Carousell is a community marketplace that lets you Buy and Sell everything from fashion, clothes, accessories, beauty products, furniture, art, books, branded goods, cars, bikes, antiques to houses.
+ Declutter your closet, room, or home of old stuff by putting them up for sale on Carousell, the best place to find a new home for your pre-loved items.
Are you a hoarder? Running out of storage space for new purchases?
★ Create beautiful listings in 30 seconds to sell or shop from a massive online marketplace wherever, whenever.
★ No listing fees, commissions, or extra charges... Its totally Free to buy and sell!
★ Customised search with keywords for fast and easy shopping
★ Chat with local and foreign sellers & buyers with a single tap
★ Make money by selling stuff and discover great deals
★ With Carousell Groups, you can buy and sell in interest groups, neighborhood groups, school groups and more! It's more trusty and fun to buy and sell in a community that you and fellow members care about!
★ Set up your very own mobile and web e-commerce store quickly and seamlessly – its as easy as posting on Instagram ;)
For Sellers…
★ Offerup your preloved items - free up garage / storage space and make money at the same time
★ Snap, List, Sell: free listings with up to 4 photos to sell your new and used / secondhand items + in-app editing features
★ When listing something for sale, you can post it to multiple Carousell Groups to reach more buyers!
★ Instantly share listings on Facebook Pages, Groups and Timeline, Twitter, and Instagram
★ Raise the bar on your street cred by accumulating positive member feedback from other Carousellers.
★ Earn a verified badge to boost your credibility by connecting via Facebook and verifying your email
★ Beautiful promotional images magically generated based on your Carousell profile that you can share across all your social networks and interact with friends through likes and comments.
For Buyers...
★ Effortless catalog-like browsing for unique items
★ Great variety of secondhand branded goods like designer bags, shoes, makeup and beauty products, to watches and automobiles.
★ Private Chat feature within the app to talk to sellers to buy an item and negotiate on prices, or ask for more images of the product before you make an offer
★ Safe transactions with trusted sellers: Get the lowdown on other users' experiences on any seller by checking out their member feedback
★ Get the best deal or bargain in your neighbourhood or country across over 18 categories
★ Sort items by Nearest, Recent, and Popular, and by Location
★ Personalize your marketplace by following your favourite community members to get updates on new listings
To get the full experience of the app, grant us the following permissions:
• WRITE_EXTERNAL_STORAGE : so we can save used photos on your external storage
• READ_EXTERNAL_STORAGE: so we can upload photos that are saved on your external storage
• ACCESS_COARSE_LOCATION: so we know where you are located to show you nearby listings and tag your own listings to the right location
• ACCESS_FINE_LOCATION: we need your exact location to provide you with a hyperlocal experience
• CAMERA: used to access camera for snapping photos before you can list and sell them!
Developer
Carousell
Category
Shopping
Last Update
December 23, 2016
Update notes
Items can now be marked as Reserved! Once you've found a committed buyer, mark your item as Reserved. You'll no longer receive new chats for it, so you'll have more time to tend to your other listings!
Update your app now for more time and a cleaner inbox! Happy Carouselling!

The Future of Online Shopping is Here Today
Online shopping has finally matured and is here in the form of the new Carousell mobile app. Unlike other apps and websites that try to sell you something, Carousell is a community of savvy shoppers and sellers that work together to find the best deals on a wide variety of services and products. Users can buy and sell almost anything they have a need to from classic books to brand-new cars. No matter if you are looking to clear out some of space in your closet or fill an empty closet up, Carousell is the app you need. Selling items has never been easy with quick listings that are both attractive and functional. Set up your very own store and begin making an extra income from home. Share posts and items you like on your favorite social networks. Begin shopping the easy way with Carousell today.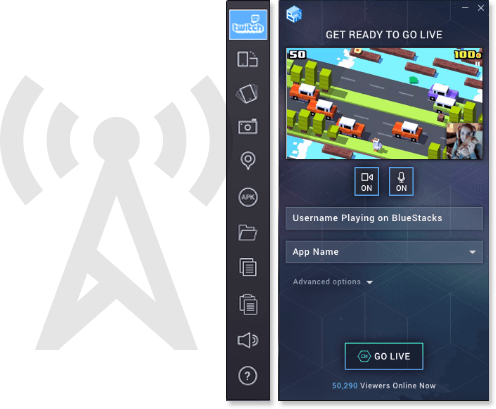 Bring the World on Your Next Shopping Spree
When you use Carousell on Mac or PC with the new BlueStacks 2 player, you can now share your shopping and selling experiences with the world. The latest version of the free BlueStacks 2 allows quick and easy streaming of Carousell straight to Twitch. Twitch.tv is one of the largest sites dedicated to gamers sharing their gameplay footage, but there are also a large number of Twitch users looking for things such as fashion ideas and cool shopping stories. Using one-click controls, you can now share your shopping and selling experience with the Twitch community and start growing your own following of fashionistas.