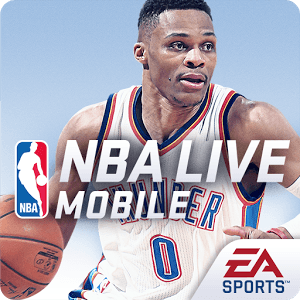 NBA LIVE Mobile
Get our Google Play Year-End Deal for a limited time: The Holiday Offer Pack is just want you want this time of year.
Hit the court in the all-new EA SPORTS NBA LIVE Mobile. Build your team, dominate your opponents in 5-on-5 action, and connect with the NBA in live events 365 days a year. Capture the spotlight and build your legacy in the most authentically competitive basketball game on the planet.
RUN YOUR TEAM
Be the GM, upgrade your roster, rain buckets, and rise up the ranks. Build your favorite franchise into a team of ballers with NBA superstars from the past and present. Rip packs, work the auction house, and become the team to beat.
STAY FRESH IN LIVE EVENTS
Live the ultimate basketball lifestyle and become the G.O.A.T. Connect to the NBA all year long with new daily challenges. Score incredible rewards in real-life matchups and break ankles in Seasons or Head-to-Head mode with friends and foes. Work the hardwood in live events to become a hoop master any time, every day.
DOMINATE THE GAME*
NBA LIVE Mobile brings next-generation mobile gameplay to your fingertips. Drive to the hole or sink threes from downtown. Go for the steal and rain foul shots like it's your job. Hustle through fast-paced, two minute quarters to annihilate rivals faster than ever. Win packs and coins as you play, and unlock special abilities to take your team to an elite level.
This app: requires a persistent Internet connection (network fees may apply); Requires acceptance of EA's Privacy & Cookie Policy and User Agreement.
; includes in-game advertising; collects data through third party analytics technology (see Privacy & Cookie Policy for details); contains direct links to the Internet and social networking sites intended for an audience over 13.

*Facebook login required. Must be 13 years or older.
Developer
ELECTRONIC ARTS
Category
Sports
Last Update
December 9, 2016
Update notes
We've made some overall improvements to keep you ballin' like the best. Thanks for playing!

Drive to the Hoop and Slam on the Biggest Names in the NBA
Now, you can live out your dreams of NBA stardom right on your computer with NBA Live Mobile. The most intense Android-powered sports game features realistic five on five action and a huge roster of players to collect and upgrade. Choose your favorite team and take on the role of GM as you update rosters, hire players, and cut the dead weight before the playoffs. Build your favorite team into a true playoff contender and then hit the courts to make those dreams a reality.

Every day, live events are added to help keep your skills fresh and your roster stacked. Use that amazing roster to kill it in season mode or stomp your opponents out in head-to-head competition mode. The future of mobile gaming is here and it's now available on your PC and Mac with BlueStacks 2.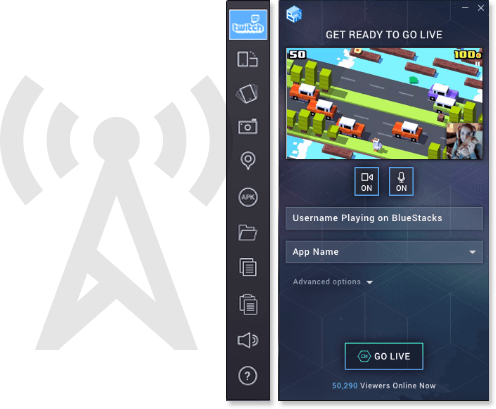 Time to Play Like the World is Watching
Making it to the Big Time is not an easy task, but staying there takes an even greater talent and determination. Now, you can easily show the world why you deserve to be at the top of the game when you broadcast NBA Live Mobile to the massive Twitch.tv social gaming site. Each and every day, players come to watch millions of hours of gameplay footage featuring games across all genres, platforms, and eras. Twitch has become the most popular gaming site in the world and that domination grows more each day. It's time to ball like the world is watching.